I was soo excited this year when fall came around because I could put out
mums on our huge stoop
! I had this vision of Mr P and I having a cute picture sitting on the stoop with the falling leaves from our tree-lined street and blooming mums with kale and cabbage on our side (
super
corny, but that's what I wanted). Though, after only having the plants for a few days,
the first one got stolen
. The yellow one. It wasn't even blooming yet so I didn't get a chance for a photo op!! It was the only one with a bright pop of color. Our stoop is a deep red color, and so is the other mum, so it just blends in. I think
this
is where I left off.
Now, we only have 1 mum and no greens. 1 out of 4 plants. Who
does
that?? And, after our horrible snow last weekend and the continuing cold weather, all of the blooms on the last remaining mum are bad. No corny-cute stoop picture anymore... boo.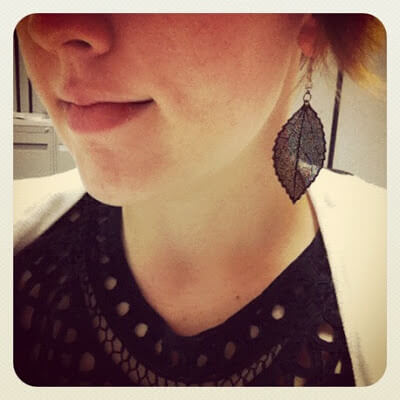 I guess next year I will have to get real pots to put them in... seems like that's the trick. I haven't noticed any get stolen that are in real pots and not just the plastic liner-like pots that I left mine in... (sigh). Maybe I will put my name on the bottom of the pot or something so if they steal it and I see it somewhere, I can take it back, with a nice little note saying how
they are idiots for stealing my pretty stuff and I hope they rot in hel
l I simply took back what is mine and I appreciate that they thought it looked pretty enough to put on their stoop.
Next year, friends, next year will be different!!!
Toodles.
J&H