There are few things (if any) that are as cheap and as delicious as pho ("fuh" like "the", not "foe")... but it's just that. It's a cheap awesome bowl of goodness that you would never try to cook at home because you know you can't make it as good (let alone put in the hours and hours to make just the broth)... unless you have Vietnamese women in your life who make it for you every time you go "home". That would be us.
Mr P's mom said she waits to make it for when we come home, and when she does make it, she makes it in the biggest pot I've ever seen used on a conventional stove. This means that when there's a pot of pho, everyone comes from all nooks and crannies to get a bowl of it. It's great because it gets everyone together, all with the nice addition of really good food. Sort of like an impromptu Thanksgiving... without all the turkey, but with the same lazy, glutenous fullness after eating it. Because we all know that Mr P's mom (or
any
other
Asian mom for that matter) simply
ignores
anything along the lines of "make mine a small one". There's just one size... and it's huge.
Luckily there were a lot of people over for pho last weekend, and I was able to sneak in the kitchen and grab a small bowl to make my own before she had a chance to make a
huge
normal one for me. I'm also not a fan of tendon, so I was able to put in just what I wanted. That's how it normally goes... the Asian mom makes the bowl of all the normal stuff, then everyone makes their bowl "their own" by adding in jalapenos, hoisin sauce, Siracha, chili oil, or just keep it simple and not add a thing (like Mr P). I personally like to add a quick squeeze of hoisin sauce and a few drops of siracha...
Here are a few "faces" of pho from last weekend....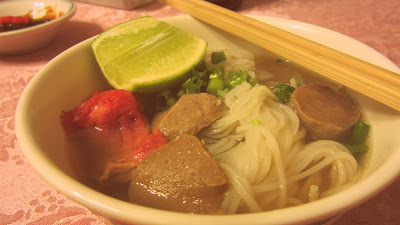 my "small" bowl... lots of freshly squeezed lime juice, then I add
hoisin and siracha to the broth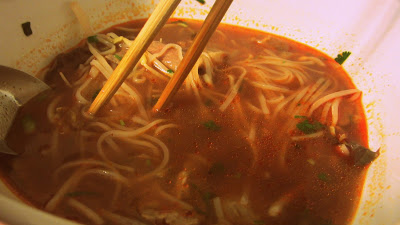 Mr P's sisters bowl... ouch!!! looks SUPER spicy! Lots of
siracha and chili oil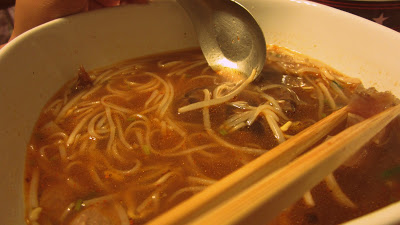 another bowl with some spice... not nearly as hot as the other one though!!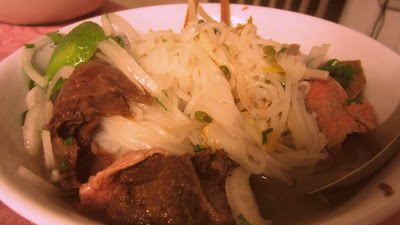 Mr P's huge bowl... nothing added, a dipping dish with
hoisin sauce and siracha on the side for dipping the beef balls and beef
How do you eat your pho?
Have you ever even tried it? I guarantee you will love it. It will be the best $6 (or less) you will ever spend!
We brought 4 quart-sized containers home with us and we're hosting friends to the goodness tomorrow night! Yum!!
....aaaaand we have ice cream base in the fridge ready to make a new batch!!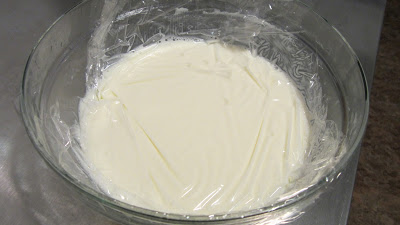 It will be mint extract with Andes candies, and of course... it's made with the most amazing Jeni's ice cream base from our handy-dandy "Jeni's Spendid Ice Creams at Home" cookbook!!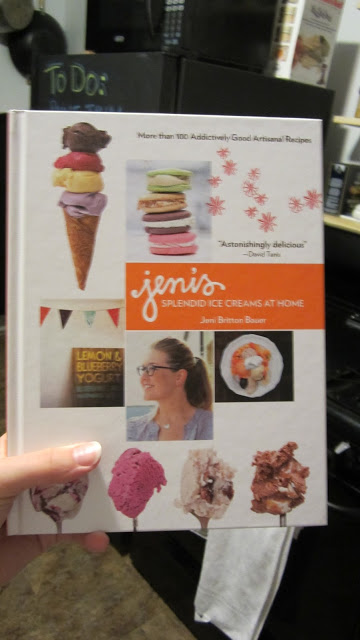 Toodles.
J&H