JC Fridays
is a quarterly fun fest put on by
Art House Productions
where local artists and crafters are featured at different venues throughout Jersey City. We were pleasantly introduced to these events by the owner of a bakery around the corner from us called
Made With Love
. Turns out Celeste, the owner, used to live in Ohio too! I told her we used to live in Columbus, where there used to be a thing called the gallery hop in the Short North. She totally knew what we were talking about, and said this is starting to become a bit like that! The participating businesses were pretty spread out though, so you couldn't just go down the street "hopping" from one gallery to the next, but it was still pretty fun.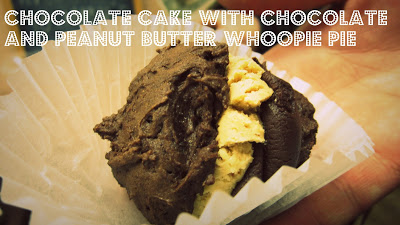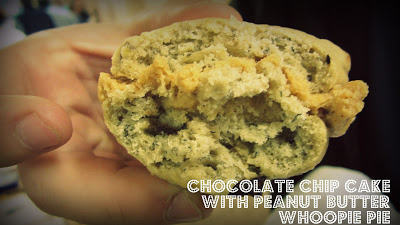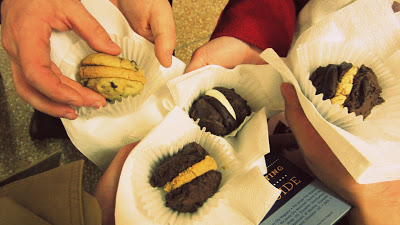 We then headed to
58 Gallery
, where (surprise to us) there was a band getting ready to play! It was an interesting setting, with a few pieces of art in the front "gallery"-like area, but the back was an unfinished big room with a teeny stage and band members setting up to play, LOTS of hipsters hanging out drinking Tecate beer. We weren't in the mood for a beer yet, but we wanted to stay for 1 song with the band,
the Orion Experience
. They were pretty good, but we weren't really in the mood for staying. We will try to catch them again around the city sometime! I checked out their website this morning, and really like their music. It's fun, upbeat, sometimes rock, sometimes, pop, sometimes punk.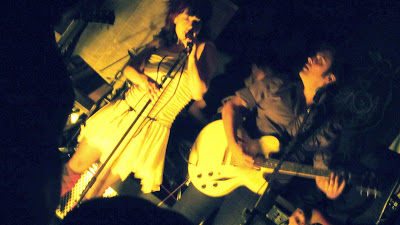 Then we ended the night at
Barcade
, a bar probably a football field away from our apartment with LOTS of beers on tap, its big with big tables, and the perimeter of the place is filled with $0.25 old school arcade games!!! This place could get dangerous. But, then again, the games are only $0.25, so we could spend a whole night there playing games and only spend $10!
When we got home, Mr P fried up eggs, slapped them on corner store bread with mayo, and it was delicious! So glad he can whip up good stuff like these even after a night of drinking :P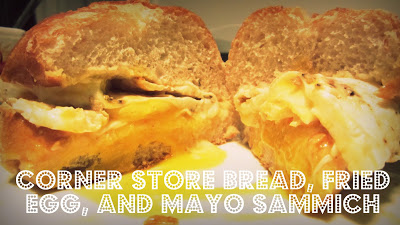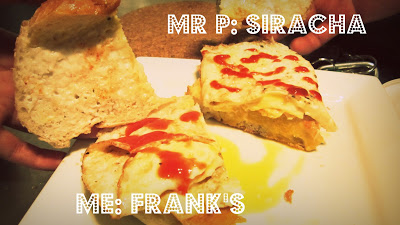 Ahhhhhh to be home again :D
Toodles.
J&H