Some people have a cookie recipe they can always fall back on if they can't find something good to make, or maybe it's a recipe they just do a lot so they can pick up the things they need at the grocery store without looking at the recipe, or (gasp) do it without a recipe....
Then there's this recipe, the one that when I think of "making cookies", I think of these... nothing else... ok I will make other cookies upon request, but if I am making cookies for fun or for an occasion without a particular request of which kind, I will make these.
I think I used to have this recipe on a handwritten card somewhere, but
typical me
definitely lost it in my
many many moves
throughout college. So, mucho thanks to gmail, I have the email version that I can always look to that my mom sent to me in
2007!
Yes, an email from
2007!!!
This is why I love you so much, google. All I have to do is search "cookie" in my email and BAM! It pops up!
If you like chocolate, butterscotch, walnuts, and oatmeal, you will love it. Besides the oatmeal, you can put any add-ins you want. Maybe one day I will try putting in coconut flakes (or even better... TOASTED coconut flakes!) or dried cranberries.
But today, it will be the classic semi-sweet choco chips, butterscotch chips, and walnuts (and the secret ingredient, almond extract!!)
....with my
new favorite
Jessie J Pandora station cranking out some awesome rocker woman tunes :D
Get ready, your cookie world is about to change: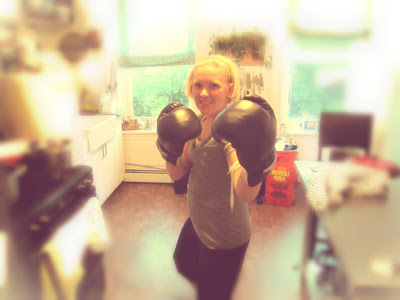 check out my huge bottle of pure vanilla extract... $7 at Costco... CRAZY, right!?!?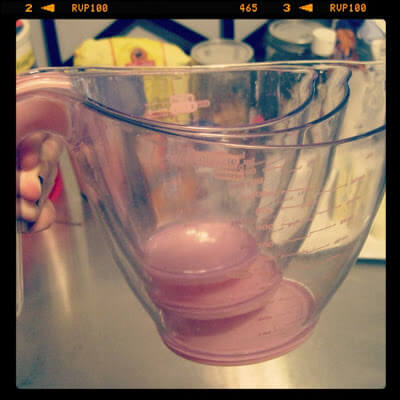 finally have liquid measuring cups! thanks to our friends who got them for free and gave them to us :D
they are NESTING ones too!!! the best kind for small spaces.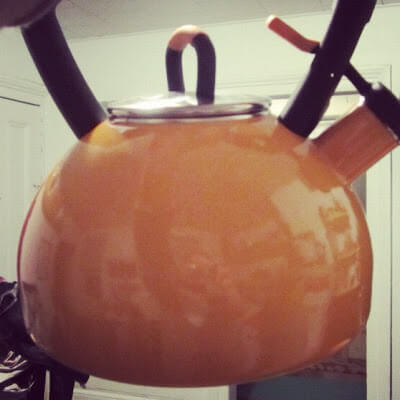 oatmeal before blitzing in the food processor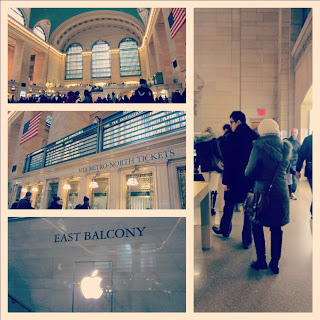 blitzing!!!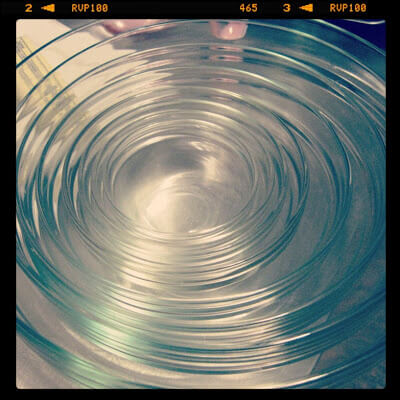 best... valentines day present... EVER!!! we use these bowls for everything. and they only take up as much space as 1 big bowl... did i ever say how much i LOVE things that are nesting??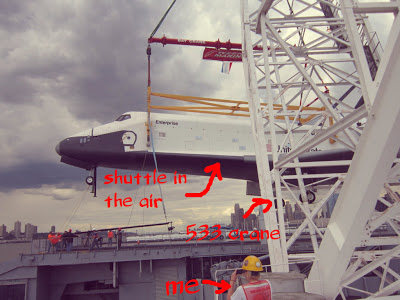 mixing the dry ingredients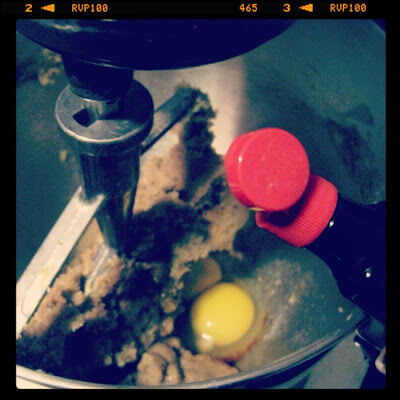 adding liquids to the already creamed sugar and butter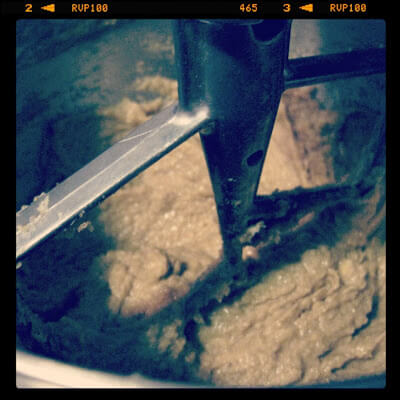 mixing :D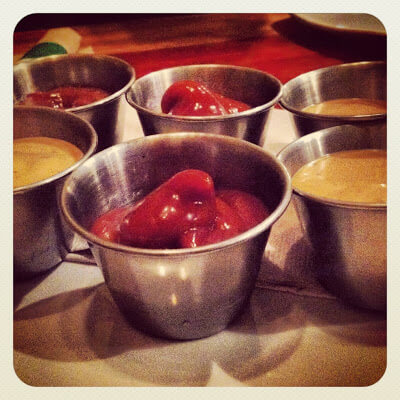 mixing in the dry ingredients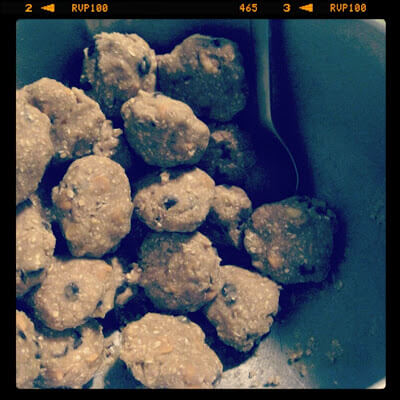 the rest of the dough prepped while i wait for the first tray of cookies to be done (a MUST for those of us with just 1 cookie sheet).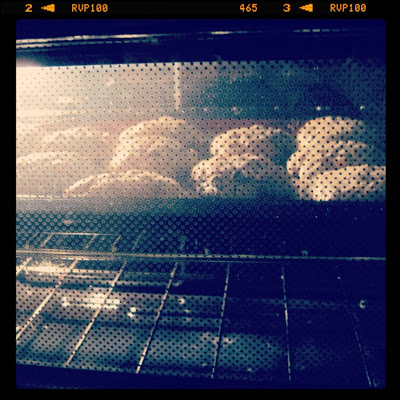 hello, my pretties.
hellllllooooo, my pretties :D :D
(nice crinkle action going on here while they are cooling... see tip 2)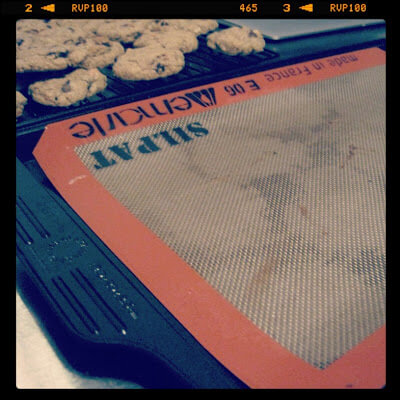 virtually no clean-up, just have to clean the silpat (everything comes right off anyways)
Cookie Factory Chocolate Chip Cookies
(copied and pasted directly from the email from my mom! ...my own tips at the end)
Cream together:
2 C butter
2 C brown sugar
2 C sugar
Add:
4 eggs
2 tsp vanilla
(or... 1 tsp vanilla, 1 tsp almond extract... so good ...)
Mix together:
4 C flour
5 C oatmeal - measured before putting in blender, small amounts at a time,
until it turns to powder
1 tsp salt (I use less) (
well
, Mom,
actually...
I use more
)
2 tsp baking powder
2 tsp baking soda
Mix all ingredients together. Add 24 oz chocolate chips (I use half butterscotch chips) and 3 C of nuts (walnuts or pecans). Make golf ball size cookies. Place 2" apart on sheet and bake at 350 degrees for 9-10 minutes or less. Do not overbake.
Extra tips:
1. Use a
silpat
! Nothing to throw away (as when using parchment paper) and stuck-on cookies (inevitable when using spray oil).
2. Don't pay attention to the cook time. Just keep your eye on the cookies and watch for 1 or 2 cookies to have what looks like little wrinkles on them... or sort of split as if they are rising bigger and the "skin" on the outside ripped.
THEN
they are done... they will not be brown, and they will "fall" when they are cooling, getting really crinkly (that means they are crispy/crunchy on the outside and gooey on the inside!! the
BEST!!)
3. This recipe makes
A LOT!!!
I almost always cut it in half (except the salt... I accidentally put in twice the salt, and they actually turned out better!!)
Enjoy!!! I certainly did :D
Toodles.
J&H