in college, i feel like i could pass up free pizza without hardly any hesitation, because it was in-yo-face
all
..
the
...
time
... plus, in college, you've already mastered the art of eating cheap, you don't need the exta LB's...but when you get to be a
"real adult"
you have
"real life issues"
like "better take that turkey sammich for lunch, eating out everyday for a year will cost you the equivalent of 2 Macbook Airs (or tack on a few more years to student loan debt)"
...when you're a real adult, the free pizza just stares at you... "stinking" up the whole office... and oh, when someone puts it in the toaster oven!?!? are you kidding me?? it's just
begging
me to cave in and scarf down a slice. it's
hard enough already
to pass up the free friday bagels when its the first thing i smell walking into the office
before
i eat my breakfast!
today, i had TOMATOES TO THE RESCUE!! ok ok that's a bit dramatic. but really.... i turned down free pizza for tomatoes! i mean,
you know already that i already love tomatoes
, but these aren't just any tomatoes though. they are the perfectly crunchy and yet juicy kind that i actually
craved
them all day knowing they were in my lunch bag.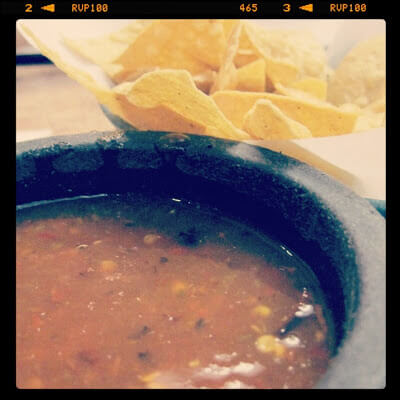 my backside is thanking my will power, even giving it high fives ;) now let's just see if i can make myself as proud at a date night with Mr P tonight at
Trinity
in Hoboken!
Toodles.
J&H