just 4 blocks away...
FOUR BLOCKS AWAY!
i'm getting
anxiety
at the fact that
JWoww and Snooki
will be living in a renovated firehouse just FOUR BLOCKS from my house. the two crazy girls will be filming a spin-off of MTV's "jersey shore" right
HERE
in jersey city.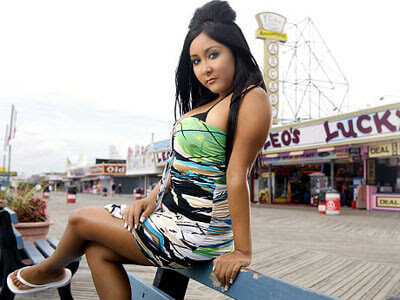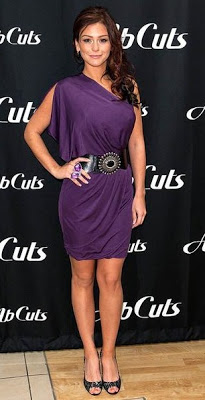 (btw... it was REALLY hard finding a picture of this chick decent enough to show on my "classy" blog)
thanks to
nj.com
, we can all get a
sneak peak
at their new place.
(i'm totally jealous, and i'm sure mr p is going to be twice as jealous... his dream home is a renovated fire house... i guess we just have to be drunk all the time, be DTF with anyone, and GTL to get it AND get paid for it...)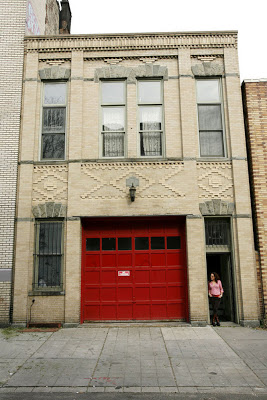 i'm not sure if i'm happy, mad, scared, excited... i don't even WATCH jersey shore
(hence why i had to look back at the article to make sure i spelled "JWoww" correctly)
but, it definitely will be exciting that
MY NEIGHBORHOOD
will be on TV!! hopefully it doesn't make the bars and restaurants raise their prices though :( still... maybe it will revive our awesome neighborhood even faster than is already is!
our previous neighborhood of hoboken had
Carlo's Bakery
(where the hit
TLC show "Cake Boss"
is filmed), and the only attention that brought was ridiculous lines clogging up one of the main intersections where people walk through to go to work
(ok ok, i admit, it DID make me want to watch the show every now and then to see if we see ourselves walking inconspiculously down the street)
so... what's in store for jersey city??
(sigh)
only time will tell!
have a great weekend!
we're celebrating
ANOTHER
birthday this weekend! (
we celebrated last weekend, but my day job took over too much of my life this week and i didn't have the time to post/edit pictures/create links/etc/etc/etc, so i will make your mouth water from pics of food from
enoteca maria
next week)
toodles.
j&h