why did you change the name of your blog?
well, there are
(quite)
a few reasons:
1. "Two Peas Teeny Pod" was super cheesy
(but when i started the blog, i just wanted to come up with a name quickly so i could get started!)
2. the saying "two peas in a pod" is totally overused.
3. "Two Peas Teeny Pod" doesn't reflect anything about our lives, besides that we live in a TINY apartment.
4. i didn't want the name of the blog to have anything to do with mr p and myself
(other name ideas were "a guy and a girl", "just the two of us" etc.. basically all the SAME thing, instead of something different)
5. A "stoop" is a pretty common term for those of us brownstone-dwellers, and implies we live in a city.
(and for those of you that DON'T know, it's the set of stairs at the front of the house, usually to get you to the "first" floor of the building, and above the "garden" level)
6. mr p
LOVES
our stoop, and when he moved out here that was his only lofty request: to find an apartment with an awesome stoop. well, that definitely didn't happen then! but, now we have a stoop, and live together in a cool apartment, but what next? "
beyond
the stoop" means i will take you a few steps further into our city lives together. it's not
ALL
about living in a cool city and having sweet curb appeal.
7. i wanted a URL without "blogspot" in it, and if i was going to get one, i certainly wasn't going to get one with a name i didn't like!!
8. because i kept coming up with more and more and more reasons why i wanted to change the name!!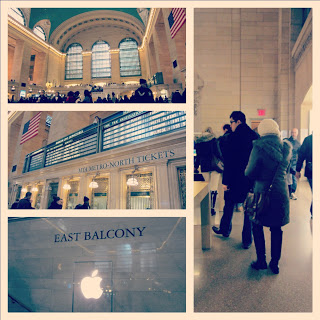 ...and just so we're clear... it's
JUST
a name change.
i'm still jenn, and he's still mr p.
we still cook a lot, eat out a lot, and like to tell you about our lives as long as
YOU
keep on reading!
(thanks, btw)
keep in mind you can follow us by:
1. Like-ing us on Facebook
2. "Join this Site" link at the top right (for those of you with google/gmail accounts)
3. Get posts sent to your email (by submitting your email into the box also at top right)
have a good weekend, kiddos! start it off right with a good belly laugh
here
(thanks
Theresa
, for the link a while back, i watch it regularly)
toodles.
j&h