before mr p and i made a mad dash home from work on friday, packed the car, beach bum necessities and all, and headed straight for atlantic city as fast as we could.... i got in a good 6-mile run, and we tried out a new-to-us cuban restaurant thursday night in our neighborhood in jersey city,
la conguita
! it's been open for 30 years, and rightfully so!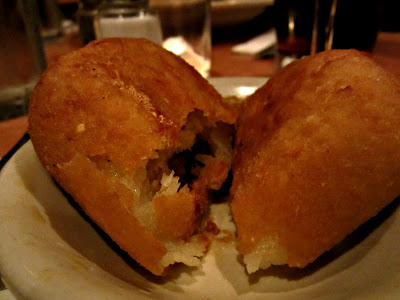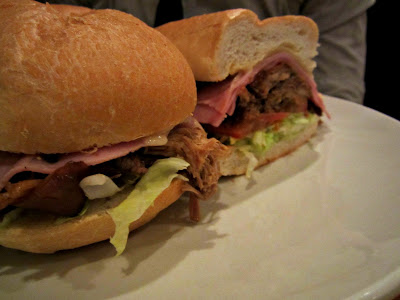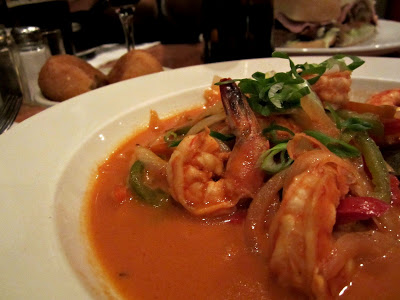 (service could use a makeover, but all the food was good! and decently-priced too!)
i got a slight head start from work on friday after an "i guess since i made you work 4 to 6 hours last saturday, i can let you leave 20 minutes early today" comment and smirk from my boss.

we didn't actually stay in atlantic city, we stayed with friends at a shore house in brigantine, just north of AC, saving a few $$ with a $5/person cab ride to and from AC at opposed to a $100+ (or $100+++) per night hotel. as un-politically-correct as it is, mr p says "it's nice having rich white people friends." (i.e. considering we have a 450 square-foot apartment in a late 1800's building with no parking, no central AC, no laundry or dishwasher, and no closet that's deep enough for hangers... friends with parents who have a modest house a half-mile from the beach and a quick cab ride to atlantic city means we have "rich white people friends", haha)
...and we had so much fun!!
the plan was to go to the 'boardwalk' casinos friday night, then go to the newer, bigger, fancier
(i think??)
ones saturday night in the 'marina' area
(i.e. borgata, harrah's, golden nugget)
we didn't actually make it outside of the house saturday... more on that later.
friday night started with immediate drinks, getting dolled up, then heading out to the casinos.
tropicana
was the big one of the night... considering i had never been to a casino before, all i saw was
SLOT MACHINES, SLOT MACHINES, SLOT MACHINES!!
i played a few penny-slots and nickel slots, but quickly got bored at those, and went with the rest of the crew to the tables. i was too scared to make bets larger than $1, so i only watched...
people-watching was the funnest part, just like amusement parks ;) you definitely see it all when you go to places like this!! haha
...and the dancing begins.
after staying out til the wee hours of the morning, we crashed back at the house, and wanted to spend a day at the beach on saturday (even if it wasn't THAT warm out...) but.. much to our dismay, it didn't get over 60!! what happened to the 80-degrees-in-march weather we had earlier this year when we planned this trip!?!?
change of plans
: go to the beer store, don't get out of our PJ's, and play drinking games inside all day, of course!! master mixologist mike provided a plethora of libations and mixers for our endless card games, and mr p's seemingly epic dance moves
( yes , there is a video, yes it includes katy perry, and yes he would KILL me if i posted it on this blog, so no , you are not seeing it unless you are his friend on facebook where his friends posted it without his knowledge until it was too late)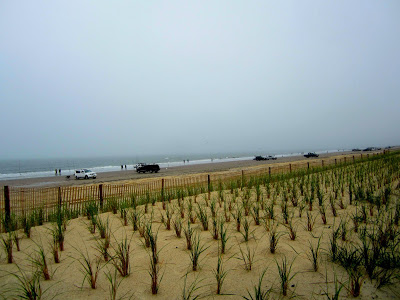 no sun? super cold? only good for fishermen apparently...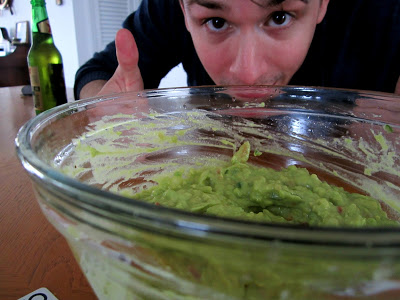 no worries though... mr p made some rockin' zack-approved guac!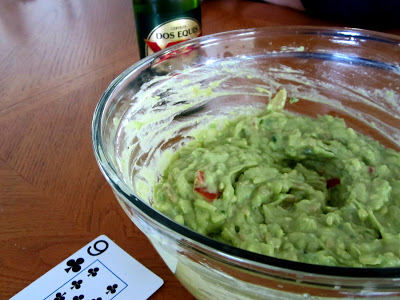 in honor of cinco de mayo, guac and dos equis...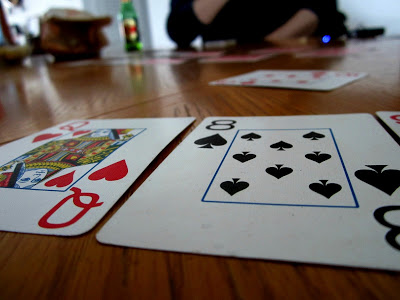 magic bullet... aka magic margarita maker!
though i wasn't feeling the greatest sunday morning
(too many 7up and cucumber vodkas!)
, i was feeling better by noon, and we all decided to see
avengers
on the way home!! i feel honored to have contributed my hard-earned $$ to the record-shattering $200+ million opening weekend!!
so, even though we didn't get to be beach bums or get all fancied-up to go to the casinos on saturday, it was still a super-fun-filled weekend with super-fun-filled friends, and i hope weekends like this happen more often :D
it's back to the grind for us for the week until next weekend where we
roadtrip
again. this time to
CLEVELAND!!
we are really looking forward to seeing mr p's awesome fam. it's been since christmas that we've seen most of them!
can't wait to see all of your
Phan-tastic
faces :D
cheers to a wonderful (and hopefully quick) week ahead!