...and i live in New Jersey.
how on EARTH will i ever get to see my friends in all these places!?!?!
it's happening.
thanks to a friendly reminder a few days ago from
Megan
(go visit her blog!)
, i've got just a bit over a month until i
fly to Denver
to see Miss DC, Miss Denver, Miss Toledo, and Mrs. Columbus :D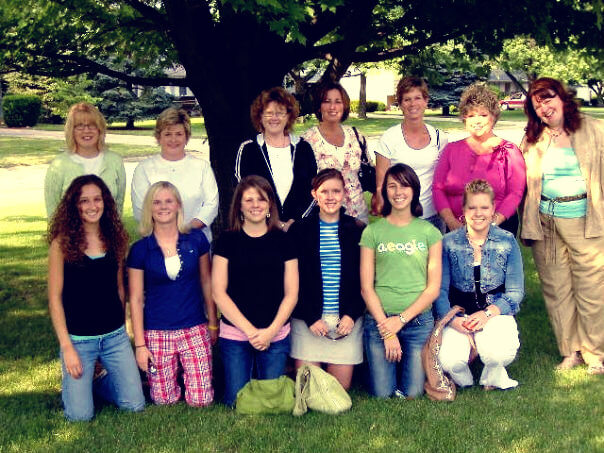 pulling out the old school pics!! because we're old school frannns...
see that blonde the second from the left? we wish she was joining too :(
thanks to a friendly reminder on my
credit card bill
, i'm also fully booked for my
trip to mexico
to see Miss San Diego, Miss Portland, and
soon-to-be-a-Mrs.
Los Angeles :D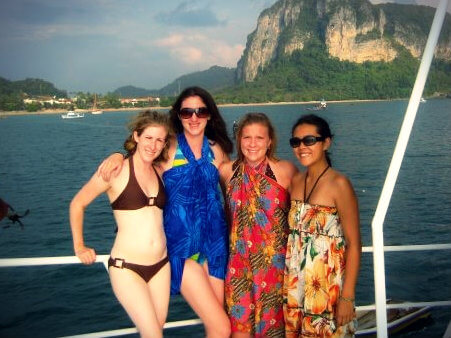 where our friendship all started... thailand!!
most of the time i'm wishing all these girls lived in
NYC by MEEE
... but, i guess it's ok that i get to go to cool places to see them too.
what i've learned from all this?
1.
first trip
:
having friends in fun places is nice
(read: kill 2 birds with 1 stone.. cheap vacation, see friends, everyone's happy!)
READERS:
ANY TIPS FOR FUN THINGS TO DO IN DENVER IN JULY??
i was there earlier this year for work
, but it was work, and there was no fun-with-just-the-girls stuff happening
(i was there with 2 middle-aged man co-workers)
2. second trip: when everyone lives far away, sometimes the best bet is to just go to mexico!!
thanks to
cheapcaribbean.com
(and the awesome planning from Miss Portland)
, i'm going to mexico for 5 days, and the flight, hotel, food, drinks,
EVERYTHING
was well under $1000. celebrating a milestone birthday and miss LA becoming MRS. LA...
it's gonna be so fun.
READERS:
ANY TIPS FOR VACATIONING IN MEXICO??
i've never been vacationing ANYWHERE in the Caribbean, so i'm pretty excited to see what it's all about :D
i KNOW this trip is going to bring back awesome memories of our trip to SE Asia:
ok... enough about the trips at the end of summer... i must enjoy the summer
NOW
in this beautiful city i live in!!
...off to kickboxing followed by a quick peruse through the
Not Yo Mama's Craft Fair
happening
SUPER
close to our house in the
Powerhouse Arts District!!
i love living in a place where all the
FUN
stuff is either a quick walk or train ride away :D
cheers!