what's your dream home?
where do you find inspiration?
are you addicted to pinning those perfectly-designed, lavish homes on pinterest?
for me, it's simple .
i go for a walk in
greenwich village
, and i stumble upon a house that i have to just stop and stare at for a few minutes.
i think it's because my "dream home" is always something that looks attainable. i don't think i will ever have a 6,000 square foot home with 6 bedrooms and too many bathrooms with a sauna, indoor pool, and movie theater, but i DO think i could have a brownstone one day (maybe, it might be when i'm 70, but still). and if i did, i would want it to have curb appeal like this beautiful place on macdougal street in the village: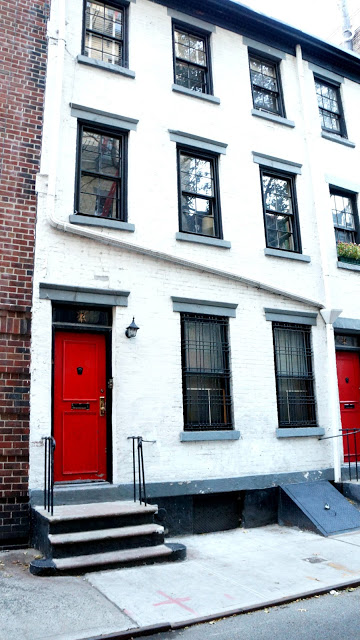 painted brick just melts my heart. i just love it. this place COULD use some cute window boxes, but i'll leave that for what WE are the ones that own the place ;)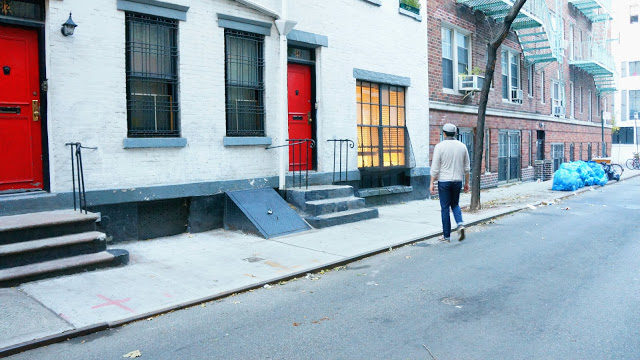 we were intrigued so much that we decided to peek inside the brightly-lit window (not creeper-ish at all :P) i was stunned. those windows near the street level are, on the inside, near the ceiling of a 2-story loft area. there was a HUGE television mounted on the wall, and it had an adorable, eclectic-but-cozy decor. this place was just perfect... curb appeal of a classy colonial home, but the modern interior of a typical new york loft.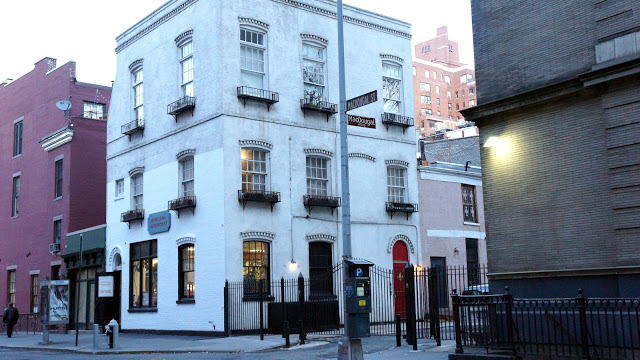 but, when we turned the corner, i found this gem! just like the other place, but with the window boxes! as we got closer, however, we realized this place was a dry cleaner :(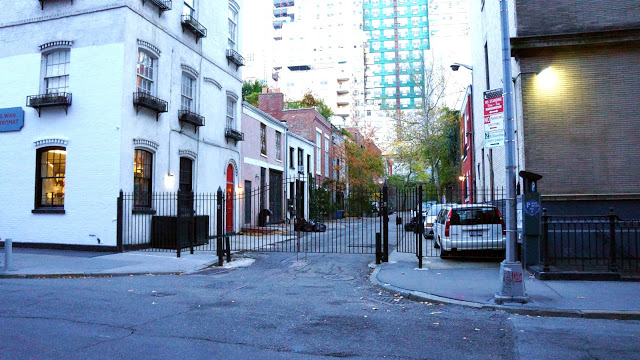 still though, to live in this tiny little gated community right in the middle of greenwich village in manhattan? i'd take ANY of those adorable little homes on
macdougal alley
!
what's your dream home?!