i just saw a commercial for target saying it was opening at 9pm, thanksgiving day.
makes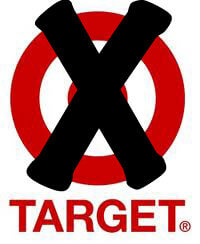 the sad thing is that i love target. i was just telling my coworker yesterday that it's pretty ridiculous that i'm there usually multiple times a week.
not only does this pretty much ruin thanksgiving for all of the workers, it ruins it for everyone involved, including those to GO to the stores, and the FAMILIES of those who go. we all know good and well that those workers don't walk in the doors at 9pm... they get there early, they catch up on sleep during the day so they can stay awake during the night... it's just really unfortunate what black friday has become.
what can you do instead?
support your local small businesses on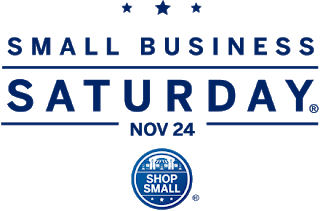 i always think it's better to support the little guy...
plus, no tv, gaming system, camera, computer, clothes, appliance, nothing is worth taking away thanksgiving from an employee that probably doesn't make much more than minimum wage anyways...
YOU know the small businesses in your area, go to them! they need your support even if they aren't having a sale...
grab a coffee from your
local cafe
instead of starbucks.
purchase a REAL piece of art from a
local artist
instead of the mass-produced ones at BB&B.
buy gas at a local station (or at least a franchised one)
eat at a
local restaurant
instead of picking up some McD's or sitting down at olive garden.
go on
etsy
and see what goodies you can find! even though they may not be local to you, they are still small businesses.
the list goes on and on....
you should support you local businesses anyways... BUT... if you want to know if stores near you will be participating in small business saturday, visit:
...and get out there!
NYC/NJ area people, your small businesses need it most. i know that many local shops and restaurants at least in jersey city were devastated from hurricane sandy, and NEED your help!
what are your shopping plans for the holiday season?