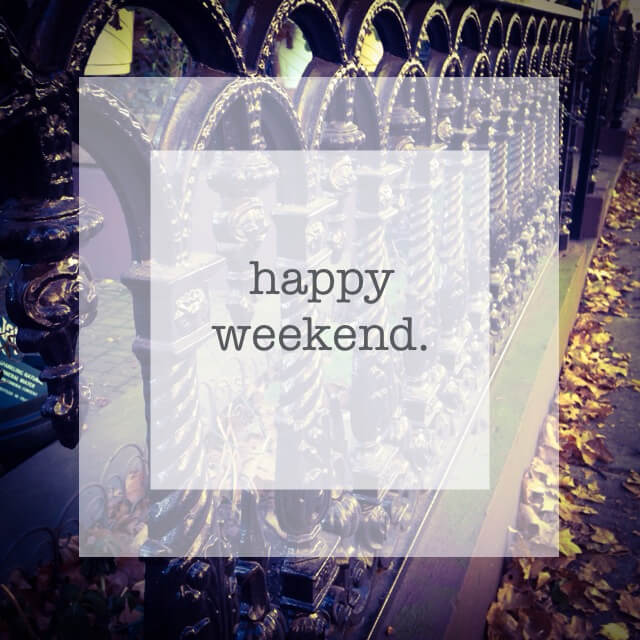 is it just me or is this week dragging on like crazy? i shouldn't be complaining, my life seems to flash by me these days... maybe it's the fact that i've only got 1 more day of work standing between me and a much-needed vacation. maybe it's because i pushed myself really hard working out
(i ran 23 miles in 5 days and went to 3 kickboxing classes
).
either way, i'm really looking forward to this weekend. maybe we'll get to savor the last few moments of fall before a real winter comes upon us. or maybe we'll stay inside and snuggle on the couch while mr p makes me watch another episode of
once upon a time
(which i'm totally ok with, I've made him watch SOO many episodes of parenthood , so we're even)
maybe
(hopefully)
we'll eat healthier than the past few weekends. maybe we'll actually get to watch the
episode of bizarre foods
that featured jersey city restaurants
(since comcast doesn't provide the travel channel, extra lame)
.
our only obligation this weekend is having dinner with mr p's coworkers
(which i think we're both pretty excited for
)... but the rest of the weekend we can sort of fly by the seat of our pants...
....or... lay on the couch. gosh i'm exhausted.
what are your plans this weekend?
i hope whatever you do
(or don't do)
puts a smile on your face, that's all that matters anyways, right?
cheers!
jenn