in case you forgot what the 4th of july was like this year, my procrastinater-blogger-self can remind you today ;)
it rained, and rained, and rained, and everyone got depressed that it was raining.
then.... it stopped... and then.... if you were in liberty state park in jersey city.... you witnessed what was probably the
most epic fireworks show in the country
: you saw two shows in one.
do you guys know the macy's fireworks that are always nationally broadcasted live on tv? the ones we have been lucky enough to see on the hudson river in person for the past few years? everyone near us was bummed that the fireworks were back on the east river this year. jersey city stepped up its game, and talked
budweiser
into sponsoring a big celebration in liberty state park, including a food festival, concerts, carnival rides, Clydesdales, and, of course, fireworks in new york harbor.
hung and i stayed in all day, being lazy and being bummed that we had to spend our long weekend inside. we didn't get to ride bikes, we didn't get to picnic in the park, i'm positive we sat on the couch while hung played video games and i perused wedding websites. when the rain stopped, we corralled our friends, and convinced them to walk to liberty state park with us to just barely snag a spot just before the fireworks started.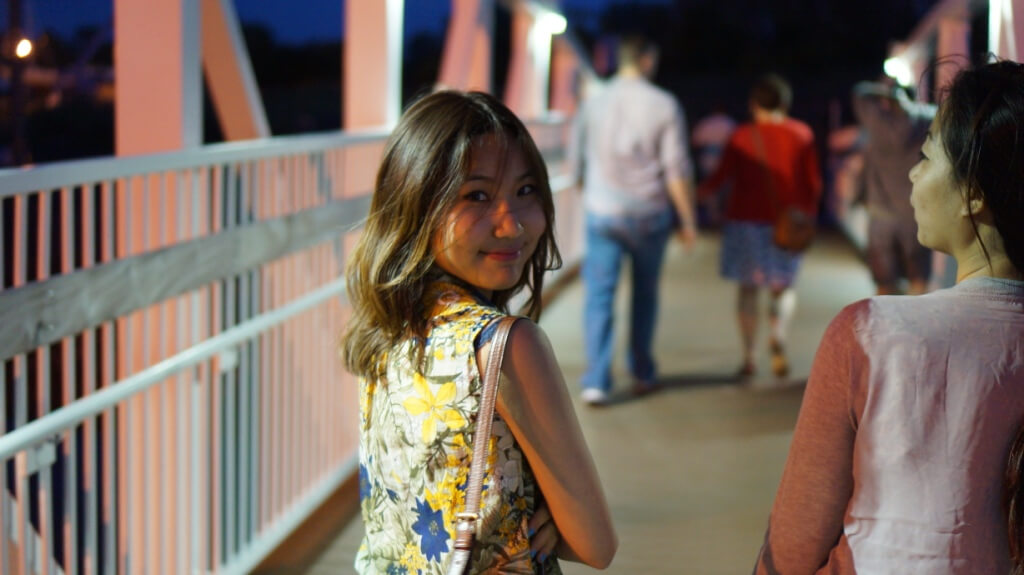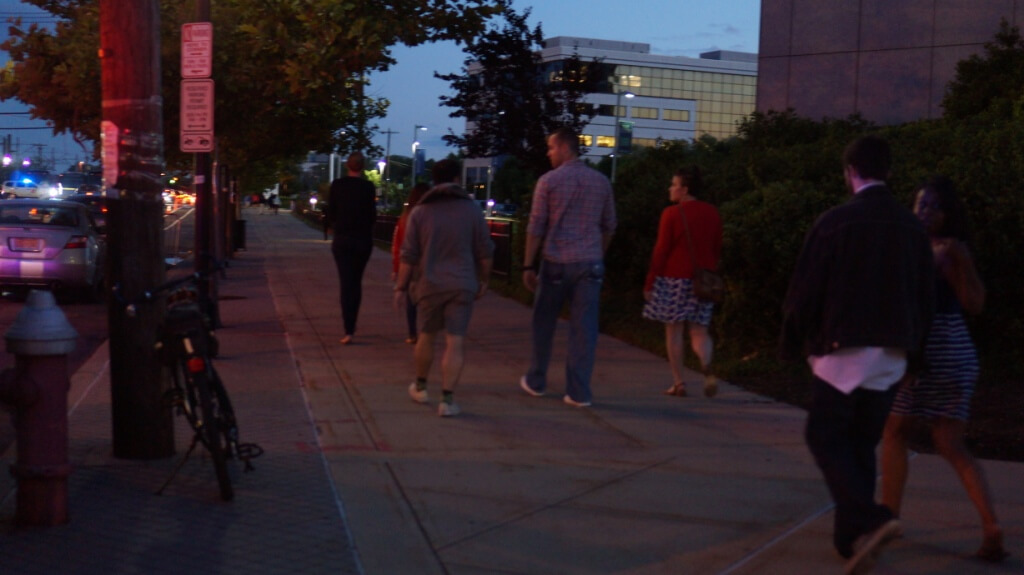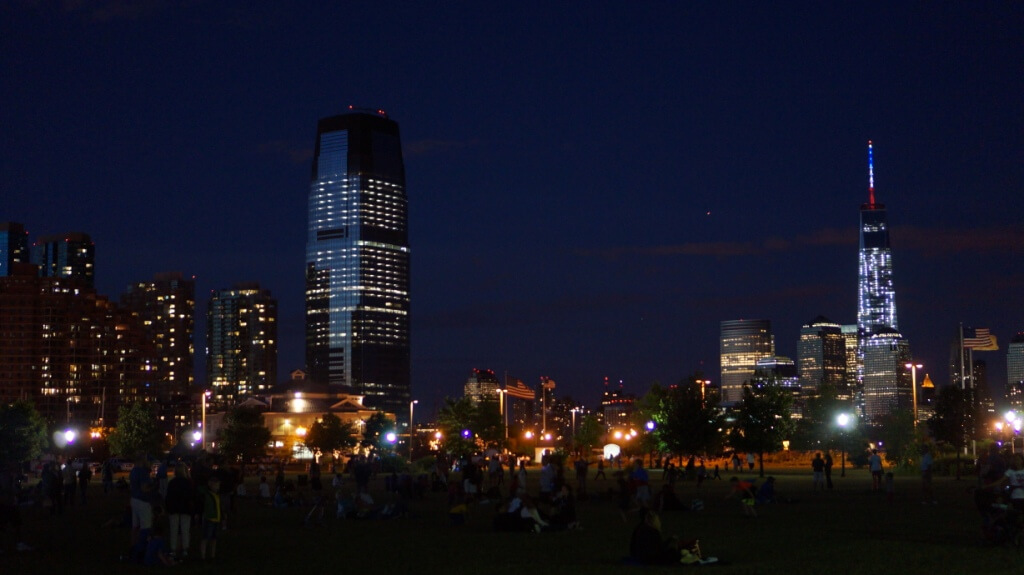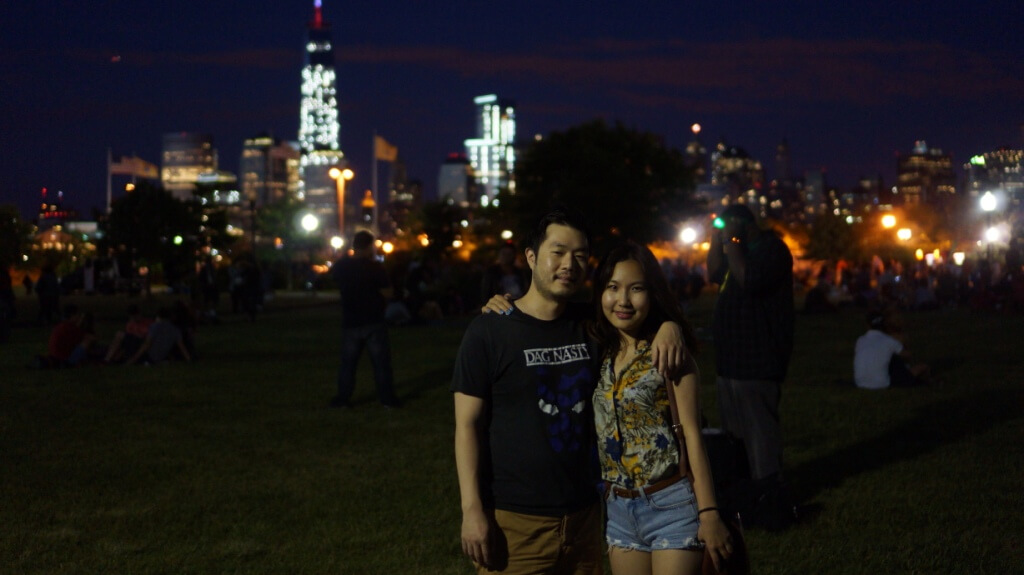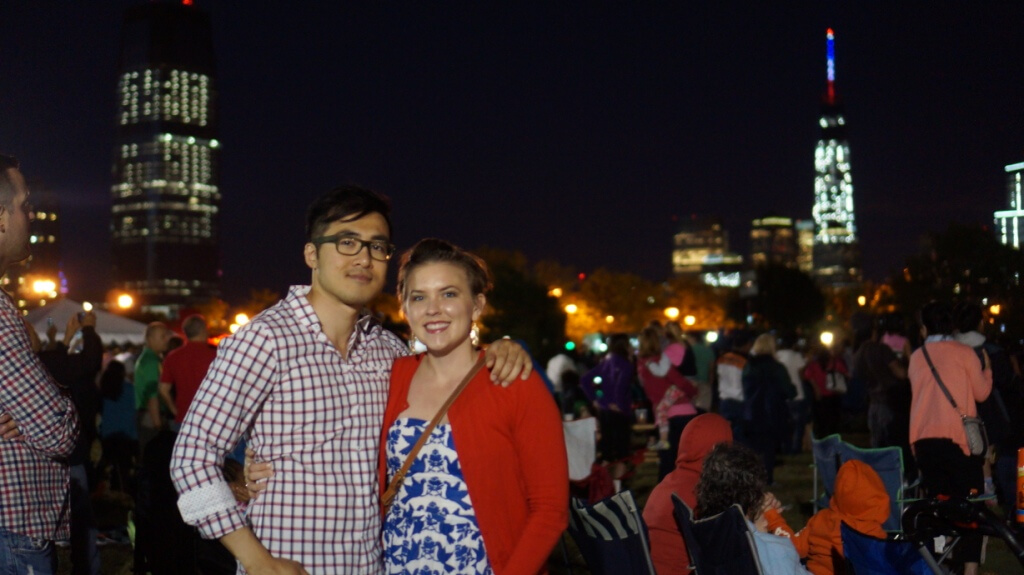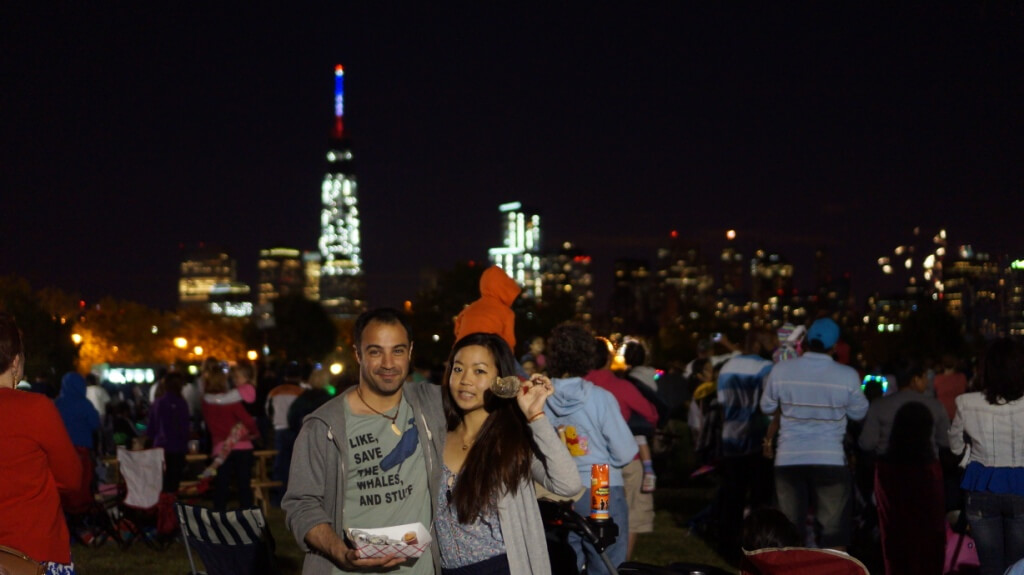 while it's no short hike over there from where we live, we got there in about 20 minutes, and were surprised to see how much open space there was for us to find a good spot to see the show! i think the rain scared people away. we landed in a spot between the two barges with identical shows, the southern show shining with the statue of liberty in the background and the northern show with the manhattan skyline in the background.
if that wasn't cool enough, about halfway through the show, we were able to see the macy's fireworks on the east river more-than-peeking through the skyline buildings! it was one of the coolest things i've seen in a long time. as much as i want to say "i'm over fireworks, i've seen them enough in my life" i still get mesmerized everytime i see a good show :P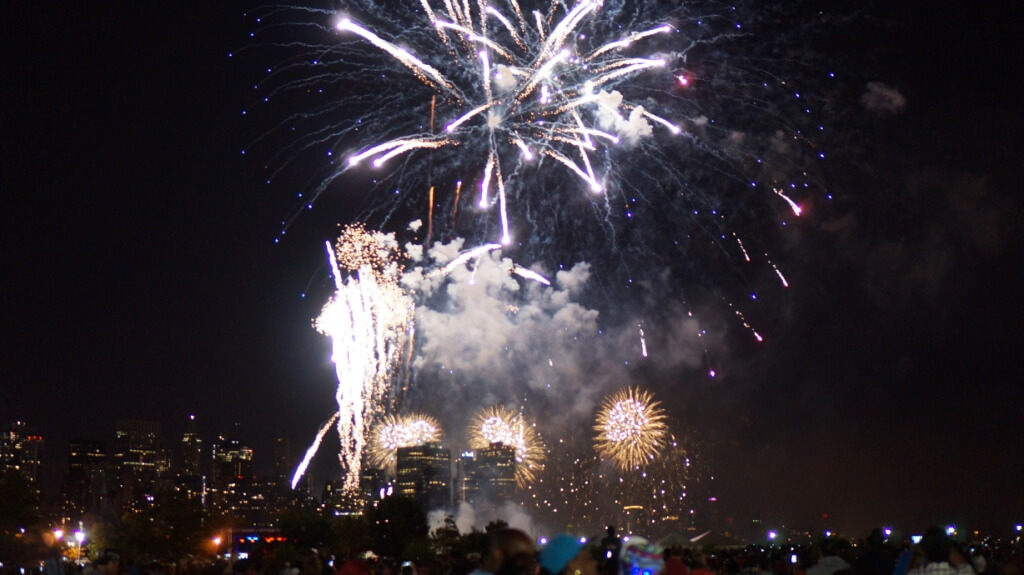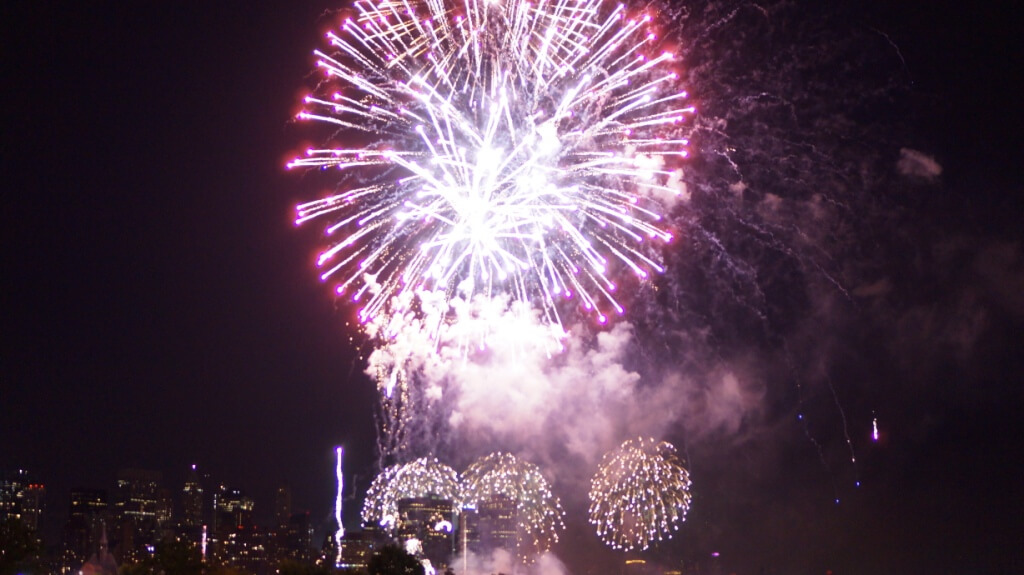 perusing through the food trucks on our way home, we snagged truffle fries, onigiri rice balls, and lobster rolls. post-show we all walked back to our house for box wine, indian snacks, and mario kart on the wii-u.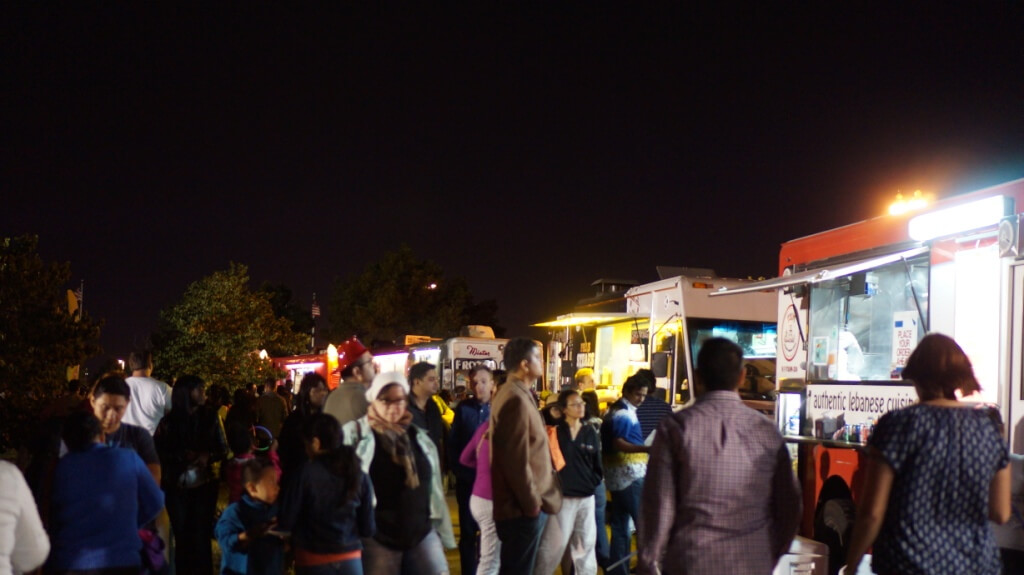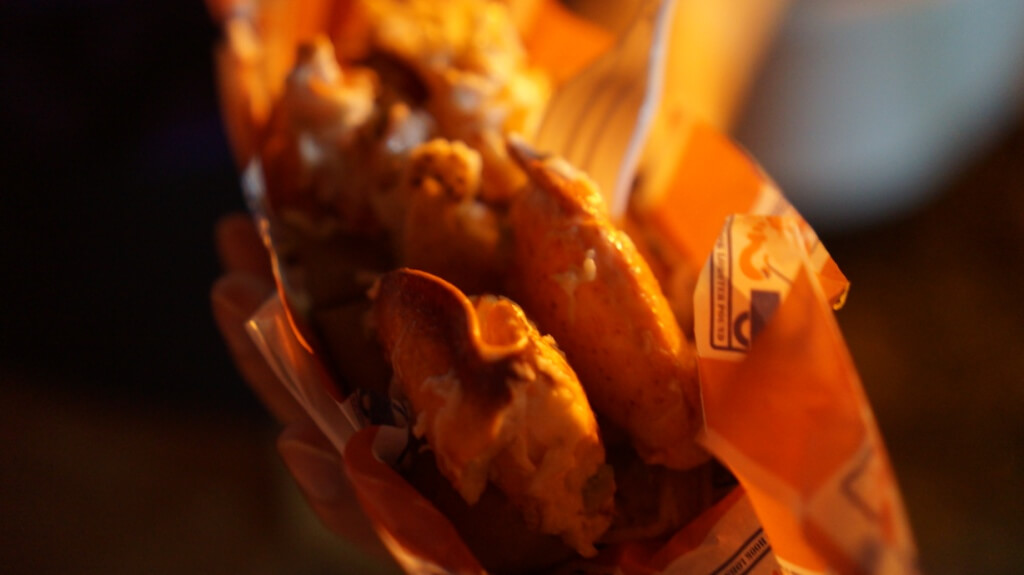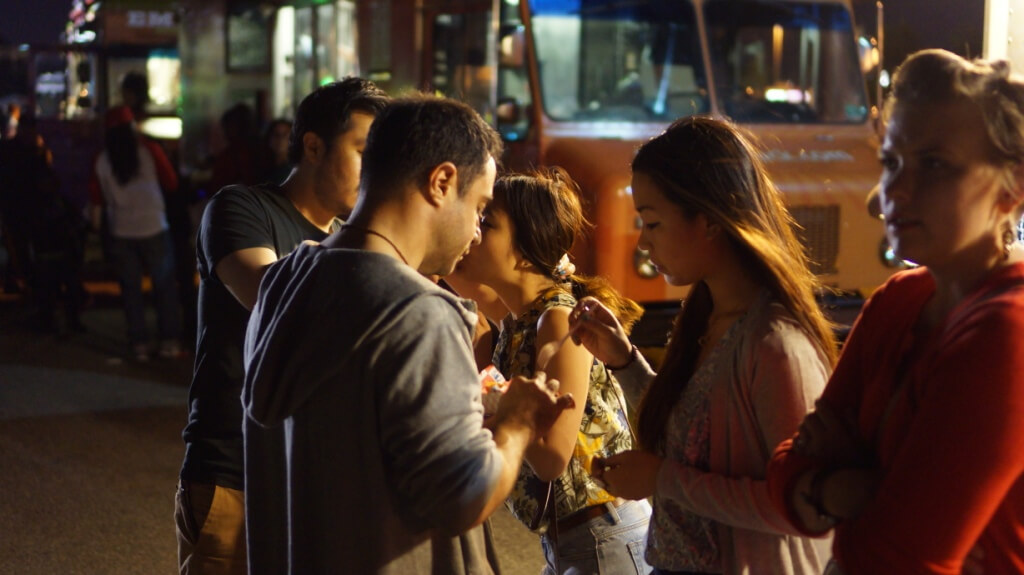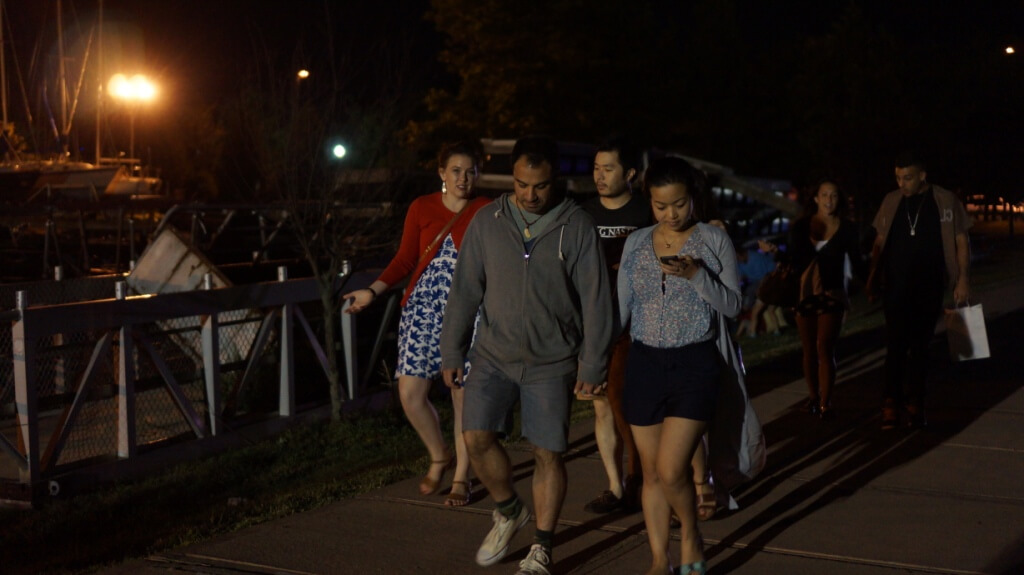 we couldn't have asked for a better 3-day weekend!
cheers.
jenn