I really WANT to enjoy knitting... but it just doesn't do it for me.
mr p probably cringes at that statement considering how many skeins of yarn I have stuffed in baskets in the living room... but it's the truth. it makes my arms tired, and I work so hard for so long to produce so little progress on the darn things I make.
however, I do it anyways. I put myself through the boring nights knitting in the living room while watching jeopardy
(no, i'm not 80 years old, i'm 26),
knitting at the laundromat
(hoping I don't see anyone I know),
and knitting in the car on roadtrips
(annoying mr p with the light on the whole time).
but why?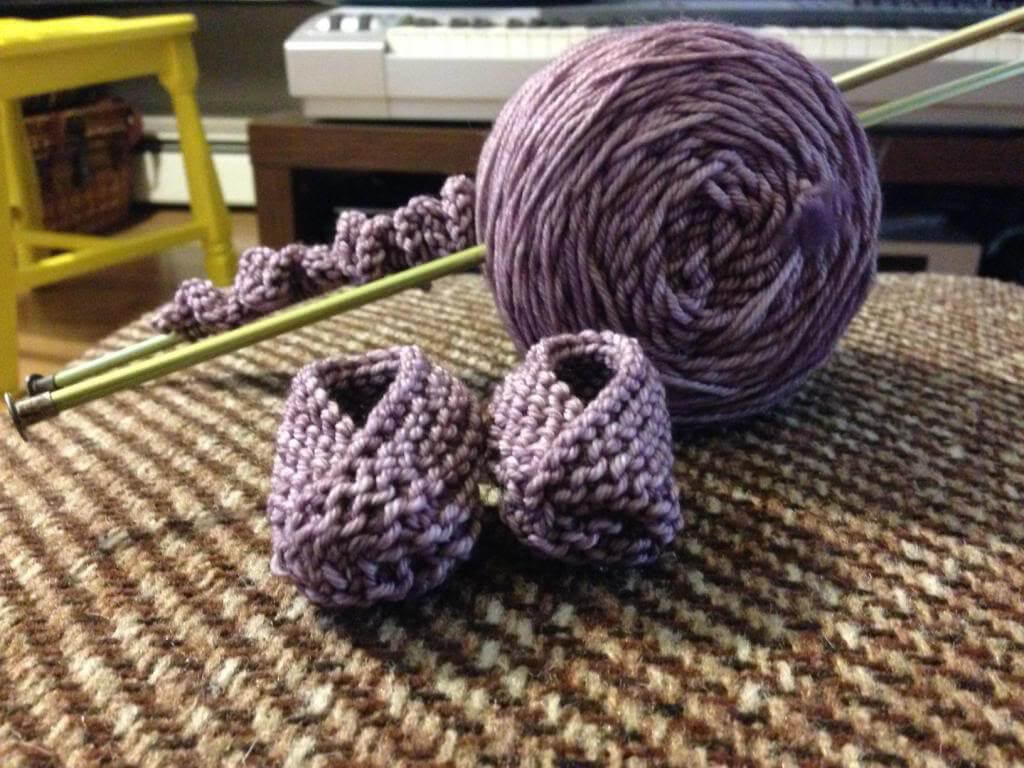 I love
GIVING
handmade things. anyone can pick a gift off a registry
(not ragging on you, they made the registry for a reason, right?),
but giving something that's handmade is just a little more sentimental. I know that when someone puts in the time and effort to give something handmade, it means more to me, so I want to do the same for others. I once made a whole, adult-sized blanket for someone
(then vowed never to do it again, it was the worst misery ever!),
but now I stick to baby booties, slippers, and the occasional scarf
(but only if I use fat yarn on giant needles so it goes super fast).
last weekend we went to a baby shower
, and I whipped up some adorable,
TINY
baby booties while waiting on my laundry a few weekends ago
(they literally only took me an hour a piece, start to finish, find the pattern here! ).
i always bought yarn at ac moore or Michael's, or some other "big box" store, but this time i wanted to "choose local" after spotting a yarn shop in jersey city. mr p and i went into
2 stix and a string
after breakfast at
sam a.m.
one weekend. feeling a bit overwhelmed, the owner welcomed us into the store and helped us find the perfect shade of purple for baby gabbie! the yarn is certainly more expensive than your average "red heart" brand, but hey, it's handmade, the store is a small business, and now i know i'll use
EVERY LAST INCH
of the stuff knowing the investment i put into it, so i didn't mind paying a little more ;)
we've only got a "few" babies coming into the world in the near future. i might be able to make a dent into the rest of the yarn stash if i'm lucky!!
cheers.
jenn