groggy-eyed and barely moving, i'm exhausted from our weekend with friends. we didn't really do anything that was physically tiring, it's just the staying up late, the eating out, the laughing, the city walking, the being on my feet that wore me out. but a weekend with out-of-town, rarely-get-to-see-them friends is totally worth it!
a few things of note from the weekend: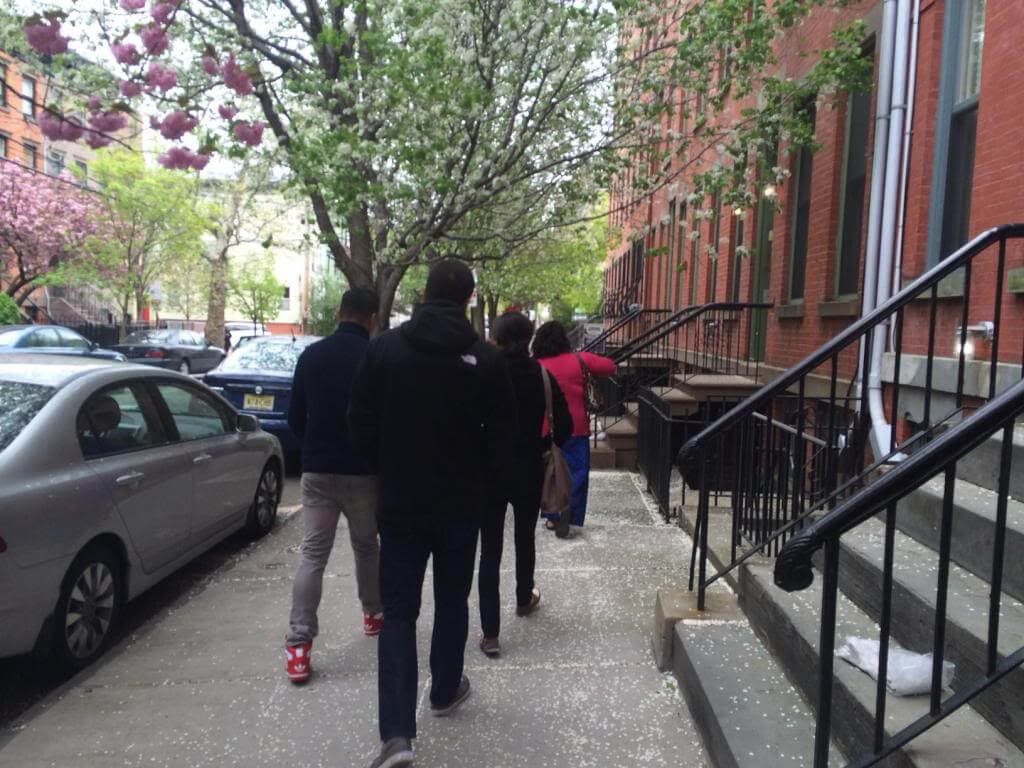 1. walking through the streets of new york is meditation for me.
whether it was the bustling neighborhoods of hell's kitchen and chinatown or the more serene, calming sunday afternoon walk through soho and west village... i love it all. i need to spend more time doing this. i've
(almost)
come to accept that my life is one that will just always be on the go, and if strolling through an inspiring neighborhood makes me smile more than sitting at home watching reruns of friends or reading a book, i'm ok with it.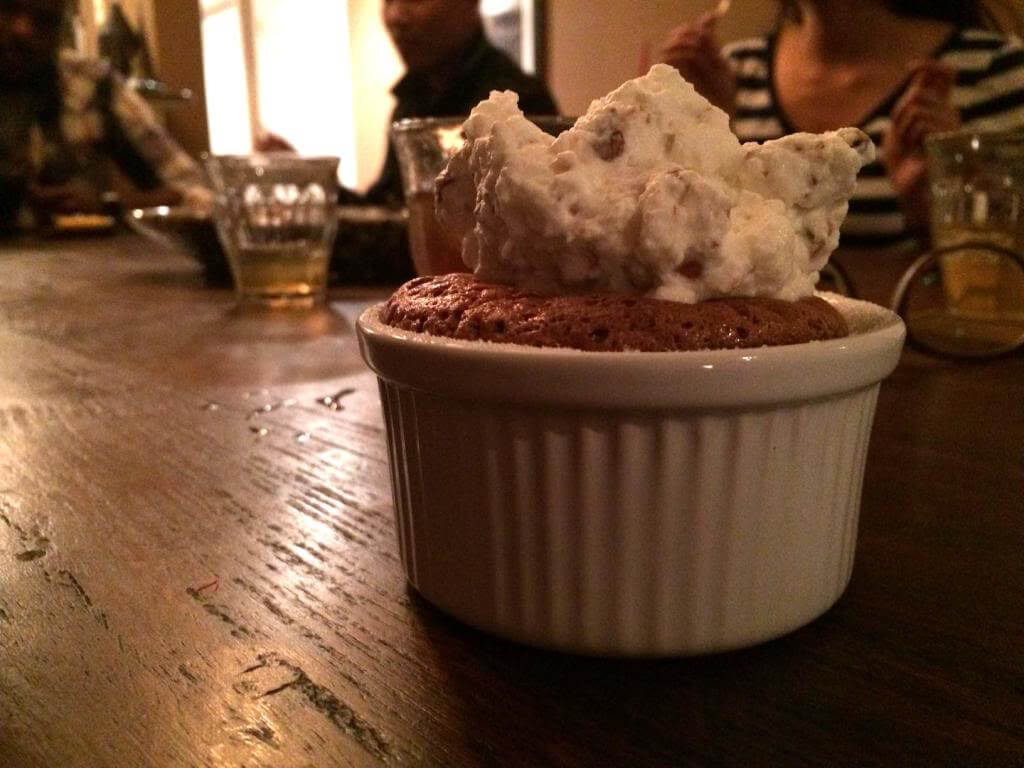 2. cards against humanity. best ice breaker ever.
but only for those who can find humor in the inappropriate... our small but diverse group that played the game was italian-white, korean, vietnamese, mutt-white, chinese, black, taiwanese, straight, gay, single, engaged, girls, guys, conservative, liberal, priviledged and not... but we could laugh about just about anything that made its way to the table. we went for the chocolate soufflé, we stayed for the game :P
3. maybe i actually DO like karaoke.
wanna know one of the busiest times for bars in new york city? when it's raining. unprepared for rain on saturday afternoon, we dipped into what google maps told us was the closest bar, and we suddenly found ourselves in an empty japanese karaoke bar upstairs above your average canal street trinket shops. not sure what we got ourselves into, we just went with it and ordered a drink. two hours and rounds of karaoking to pink, beyonce, spice girls, mariah carey, and the 'cups' song later, we decided maybe it was time to head back outside. i suppose i don't have to give the stink face anymore when friends say "hey, wanna go karaoking in k-town?" i should give it a shot ;)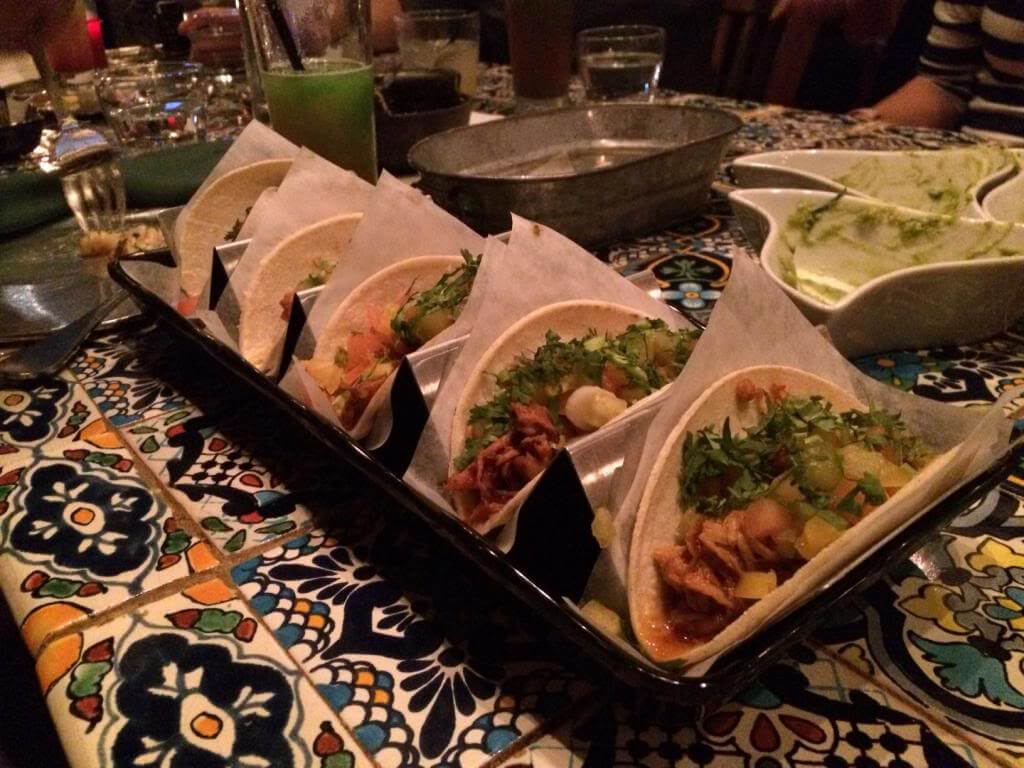 4. vegetarian tacos at orale might be my new favorite.
with grilled peppers and seitan, i was totally in love
(and normally i'm an al pastor kind of girl, loving the grilled pork with pineapple!)
make sure to go on taco tuesdays. you get all that above for just $8!
5. catching up with friends is so nice.
maybe we only get to see them once a year, or for some once every couple of years, but when we do see them it feels like no time has passed. hung and i both admit we are BAD about keeping in touch with far-away friends. however, we're lucky enough to have some of those far-away friends that feel like we have maybe lost touch with, but when we see them we can have fun and have deep conversations and pick up the face-to-face friendship right where it left off.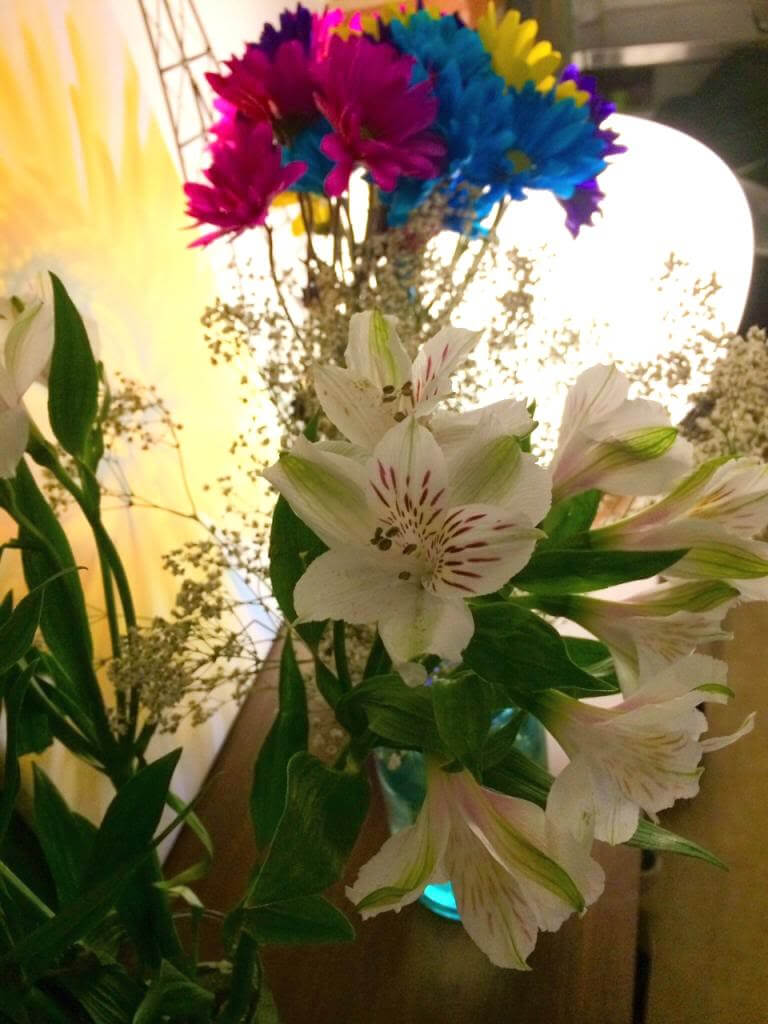 we're thankful for those who came this weekend, and look forward to our big celebrations next year :)
cheers!
jenn
p.s. check out that VIEW!!