....is not Folger's in my cup... or Starbucks, or Dunkin' Donuts, or any other mass-produced coffee for that matter. It's
44 North
. And it's roasted by my friend! It's fresh, it's rich, and it's just plain
delicious
.
I know I've mentioned this coffee before, and you're probably thinking 'It's
just
coffee..' But it's not
just
coffee. When you have good coffee, you
just
know.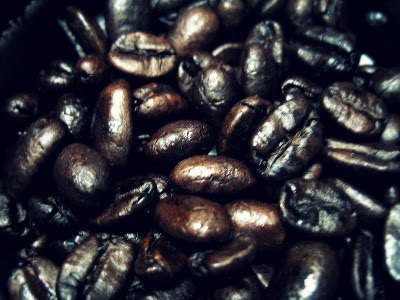 I'm posting because this morning it really hit me how good it is to wake up with no obligations, no places to go, no errands to get done, just relax. But when you get to relax in surroundings that make you feel good, it's even better. My whole coffee routine is nostalgic, and has stories, I picture every person's face in my head that makes making coffee feel good. I remember the fun weekend when Mels took the first step in her coffee roasting adventure by buying her roaster in New Jersey. I remember the faces of each potter who hand-crafted each of my one of a kind mugs, and I remember the times I bought them or received them. It's
just
nice.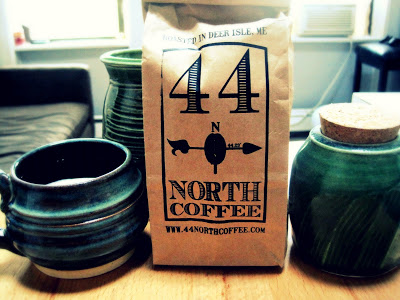 Sure, we have oodles of Ikea, Target, and mass-produced things in our apartment. But when we can, we buy local, support small businesses, or buy things that will tell a story, make us remember someone, or remember fun times.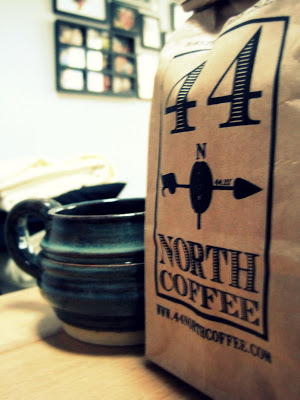 ...if we can find a way to turn a a simple task such as
just
brewing our Sunday morning coffee better, again it makes it
just
nice :D
Toodles.
J&H
For more information:
44 North Coffee:
http://44northcoffee.com/
Mugs:
Brandon Knott: http://itsknottpottery.com/
Columbus Arts Festival:
Washington DC Eastern Market: http://www.easternmarket-dc.org/default.asp?ContentID=1
Columbus Arts Festival: http://columbusartsfestival.org/
Hoboken Arts and Music Festival: http://www.hobokennj.org/departments/human-services/cultural-affairs/arts-music-festival/