I wanted to wait until we have everything
completely
done, but it seems that the last few things we want to do to the new apartment are dragging on
for... ev...er.... for...ev...er
(in the voice from The Sandlot). A certain someone (cough, cough, Nicole) has been begging me to post pictures of the whole place, so this morning I decided to do just that! ...well...except for the bathroom. It's a disaster zone right now.
First off, I'd like to announce that my project of having fresh herbs in mason jars in the kitchen was an utter
failure
! They all died in about a week or so (
wtf??
I've never killed a plant and now I killed
THREE
!?!) I'm positive it was the fact that I used old potting soil that was probably moldy (high hopes), so Mr P and I got 3 new plants a new potting soil yesterday while we were at the grocery (the potting soil was $1.50 for a 10 pound bag!! so cheap!)
Here's a little timeline for you of the life of these plants: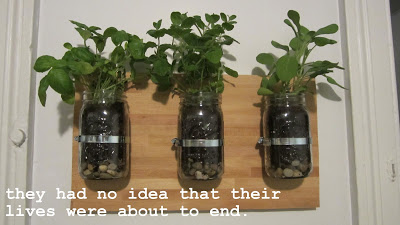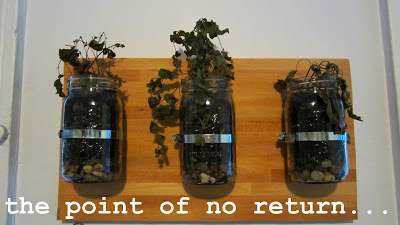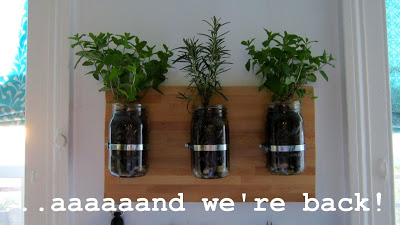 Next I will take you on a tour of the place! A few things to do yet (suggestions welcomed!!). Even after the horrendous snow storm a few weeks ago, we have still not turned on the heat to our apartment. Its only a bit chilly in the mornings, but the sun heats it up during the day, and our oven makes it a sauna when we cook at night, so we have decided we can bear it the little bit in the chilly mornings (our first gas/electric bill was $17!! That's motivation enough to grin and bear the cold while we can!) So, don't judge, I did this all this morning in my robe (free with a Christmas gift of cologne from Ulta to Mr P a few years ago) and my slippers my grandma made for me my freshman year of college (UT colors and all!).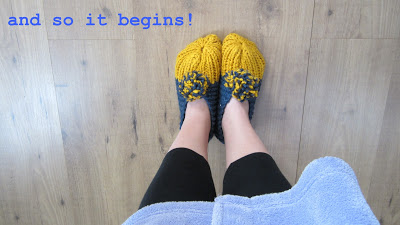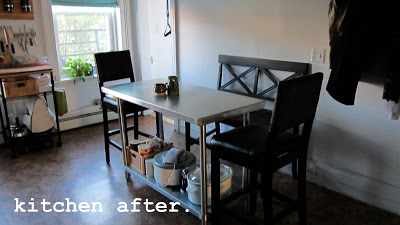 dining area... the front left open with no seating
so that it can be used as an island when we are Mr P is cooking.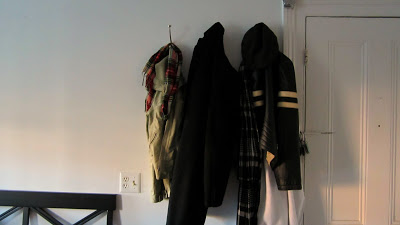 notice where we keep our keys... beside the right-most jacket
I've never lost my keys since I've been here! ( very notorious for
losing them... on a weekly basis... before we moved here)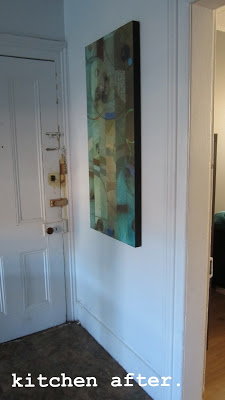 the main focal artwork from our old
living room got down-graded to the entryway
in the kitchen (still love it though)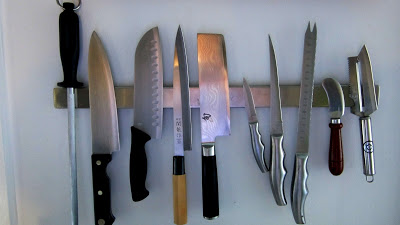 everyone should have one of these amazing $9
magnetic bars from Ikea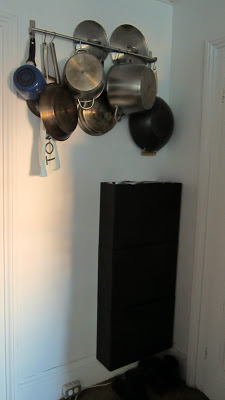 pots and pans & shoes storage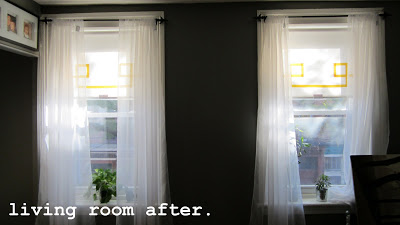 DIY roller shades and new curtains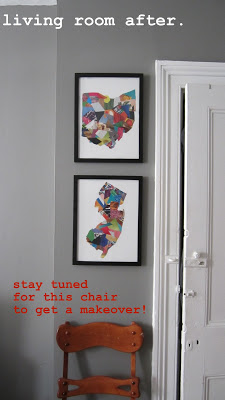 DIY Ohio and New Jersey artwork from old apartment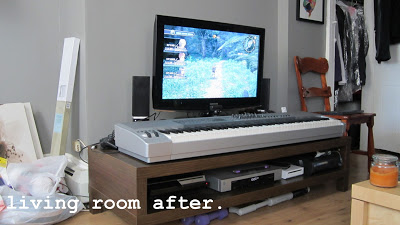 as usual... Mr P playing video games while I'm blogging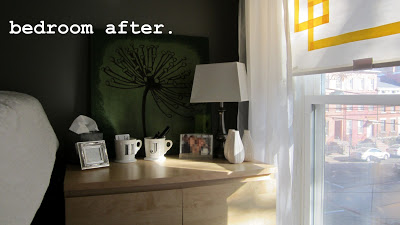 last DIY roller shade
So, there are a few things we still need to do, and still things that need a "home" in the apartment to get rid of some clutter, but it's certainly livable now, and we love living here!!
Hope you enjoyed the tour :D
Next up, finishing the bathroom that is currently in no condition to be given a tour..
Toodles. Happy extra-hour-in-the-day Sunday!!
J&H