Starting Tuesday night, I began introducing carbs back into my system.
NOT
eating carbs wasn't so bad after all! But, I definitely couldn't go on
forever
eating like that.
Tuesday night we made red thai curry a different way than we have in the past (
see original post here
) This time we added cabbage, onions, bamboo shoots, water chesnuts (ahhh my fave!), lentils, baby corn, and shrimp, served over brown rice. I suppose the first thing I learned after eating the rice, is that I
REALLY
need to watch how much I put on my plate! After going without carbs for 2 weeks, it seems that my body learned to be full after much less food, and adding rice to the mix made me full even quicker! I feel sort of silly putting such a miniscule amount on my plate when we ate leftovers last night, but I didn't feel nearly as stuffed as the first night.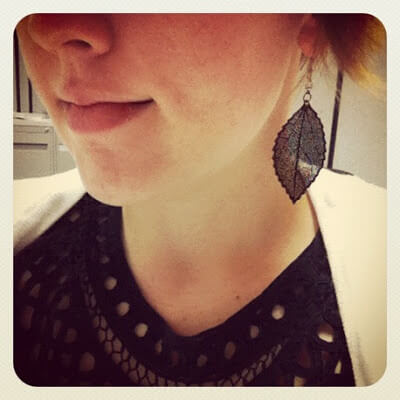 (not exactly the prettiest meal, but it was pretty tasty! hit lots of tastebuds with sweet, savory, and spicy, and incorporated lots of texture, with the baby corn, water chesnuts, lentils, and cabbage)
I haven't tried any other gluten-free grains yet (since we made such a huge amount of curry and rice that we're still eating it), but I hope to incorporate quinoa and farro in the coming week. We also bought tapioca flour after eating
AMAZING
cassava rolls in Chicago
, and we want to try out hands at making something with that awesomely sticky, gummy, chewy dough.
Conclusions from the Detox:
1.
My portions used to be WAY oversized
(probably why I always felt so grossly full after eating dinner)
2.
I don't really need caffeine
, and coffee will be a treat on the weekends instead of a necessity to start my morning. I still enjoy having a hot drink in the morning (and at night too sometimes), so I have replaced my weekly coffee with caffeine-free teas such as mint and chamomile.
3.
I enjoy eating a animal-protein free (vegan) diet
, though when Mr P cooks up some fresh bacon
(the GOOD kind from the butcher in Ohio
) in the morning for his bacon egg and cheese sammich, it really makes me lose my appetite for the cantalope and apple breakfast I have packed (yep, picture that scene, it happened this morning).
4. Eat what I need, nothing more, nothing less
. If I am going to be working out after work, I need to eat some carbs and protein or I won't make it to mile 2, but if I'm just going to be sitting in my cube at work all day and then be a couch potato all night (everyone needs those days once in a while, right?), then maybe I should cut back on them.
5. The detox is a limited time for a reason.
Living in the NYC area, it's
HARD
to be social with a diet that I can't eat meat, dairy, or drink alcohol. Even most garden salads have cheese on them, and it's definitely no fun when everyone else around you is having a beer or a glass of wine and you are not. Plus, like I told Mr P a few nights ago when I ate roasted broccoli for dinner and he ate something else, doing this whole thing takes all the
FUN
out of
cooking together
at night.
All in all though, I'm looking forward to eating normal again, but eating the "detox don'ts" in moderation. Hoepfully I will give at least
some
conscious consideration before stuffing the Friday work bagel into my mouth, or debating whether or not I can get through Target without picking up a sweet treat!
Wish me luck on the 2 weeks left!
Toodles.
j&h