it was a cold and blistery day on those crowded streets of new york. as the snow began to fall....
whoa wait a second... that's not the picture i wanted to paint!
EVERYDAY
of an east coast winter is cold and blistery!! what does any local do on a day like this? bundle up and get outside!!! so that's just what we did, and we had a great time!
first stop: brunch! after getting a late start into the city, we decided to find a place along our way to meeting up with a friend at grand central. usually this turns into a disaster and we end up settling for
pret-a-manger
or some other chain (or standard pizza by the slice). mr P walks past this gem on his way to work everyday, so we decided to stop in! it's called
piccolo cafe
.
my detox plan gave me pretty limited options, so i settled for a
mesclun greens salad with apples, walnuts, and goat cheese and a balsamic vinaigrette
(goat cheese is the bad one, no dairy for me, but i ate it anyways... oops!) i also got a chamomile tea, and i think i may have fallen in love. i think i could settle for just smelling it and not actually drinking it.
PLUS
it's natually caffeine free!! (this wasn't the last chamomile tea of the day, just an FYI)
nicole got a latte and mr P ordered a sammich (not sure what was on it, but i surely was jealous watching him eat that sammich with meat and toasted bread...)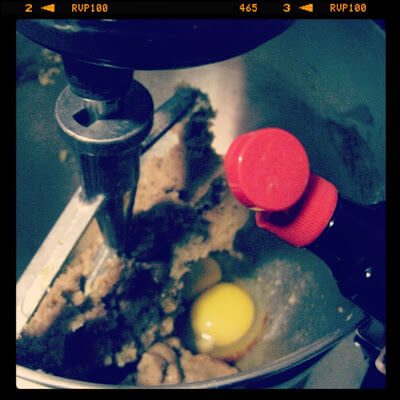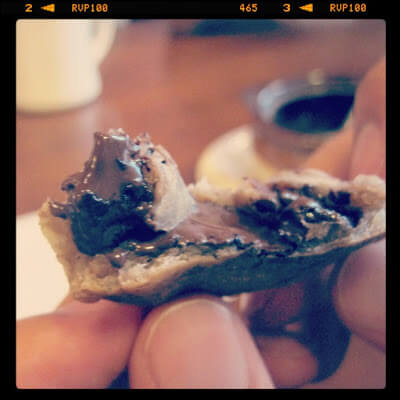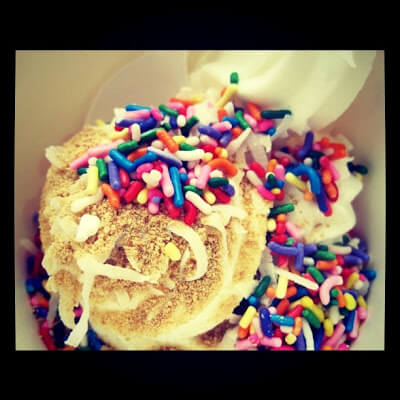 and wwwweeeeee're off to see the wizaarrdd! ...or, to grand central. but it really was a nice day, despite the bitter cold and skin-stinging wind.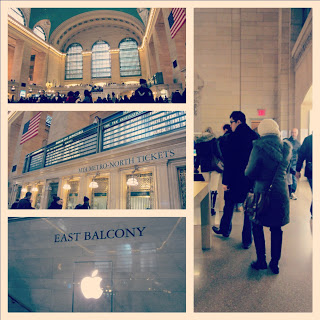 i totally forgot there was
THE
new apple store at grand central until we walked into the main corridor and saw the big white apple hovering over the east balcony. i remember when i heard that apple was introducing their largest store in the main room at grand central station, i thought "how tacky, grand central is such a beautiful place with an amazing history. everything looks original and historic, why taint it with something that's a symbol of today and the future?"
well, i'm here to tell you that it's pretty much as elegant as it can get. there's no storefront, there are simply tables and stations set up in the east balcony, with pretty white lit-up apple signs here and there (and a bunch of blue shirts, of course).
after embarassing everyone by yelling out "joe!" at the top of my lungs inside the main corridor (come on, it's totally quicker than trying to call him in a place where you get no reception, then try to tell him where we are, when we could see him anyways), we found joe, and continued our stroll through the city.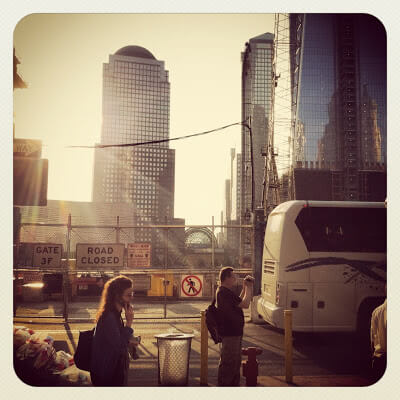 we passed by rockefeller center and watched the ice skaters, passed by bryant park and watched more ice skaters, and finally decided it was time to eat again, and journeyed down to the lower east side hoping to snag a seat at The Meatball Shop. cheap delicious meatballs served with just sauce, with pasta, or "smashed" into a burger. sounds delicious, right? well, apparently enough people for a 1-2 HOUR wait at 2pm thought so too.
onto plan B we said! we took our chances strolling through the lower east side and stumbled upon
schiller's liquor bar
(definitely more of a restaurant than a bar... at least at 2pm on a saturday). i had wanted to eat there because i saw it on the movie
Morning Glory
, but really knew nothing about it. the inside was decorated with old liquor bottles, and the windows, antique metal seats, and old laquered white tiles sort of made me feel like i was in a locker room from my ancient middle school. Still it was comforting and cozy and fun to look at everything.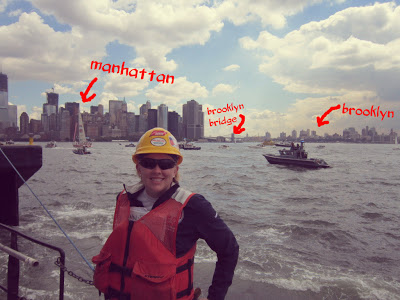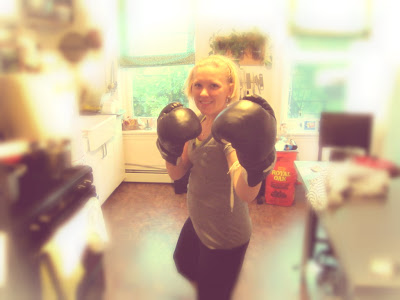 i ordered "seared salmon" with cauliflower, and out came my very unexpected meal.
WELL DONE
salmon over chopped cauliflower (maybe you could call it cauliflower stuffing?) in a brown (probably beef) sauce. though the meal was delicious, it was hardly what i expected when the menu said "seared salmon," and i didn't think i would go against my detox plan by eating beef (in the sauce) and bread (i think, in the stuffing). eating out is so hard!
after meandering our way back to the PATH station, we headed home, picked up some beer and wine along the way, and had a blissful night in instead of spending $$$$$ at the bar. (wait... did we? i think we
DID
go to the bar.. too much wine i guess :P)
it's weekends like this that i'm happy to have moved to the east coast. friends in far away places aren't SO far away at just few hours (some just a few minutes) away, and sometimes we just get lucky and they all come to US!
toodles.
j&h