today is march 8th.
it was 72 degrees.
that's SEVENTY-TWO .
a SEVEN ... and then a TWO .
it was warmer outside than it was in my cubical.
did i mention it's only march ???
all plans to get in a great workout tonight
(because i had 10-cent wings and beer last night at phebe's in the east village)
went out the window when i mentioned making steak on the grill to mr p.
mr p got out late from work, so i quickly ran into BJ's and shoprite and picked up all the necessary necessities for steak salad (for me, just plain ole steak for mr p)
we walked in the door at the same time, started the grill, turned on some tunes, threw some taters in the oven, and grilled the night away :D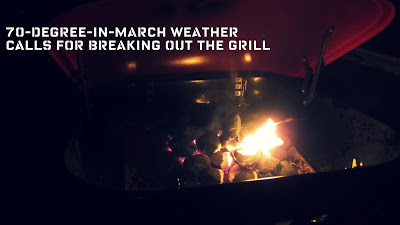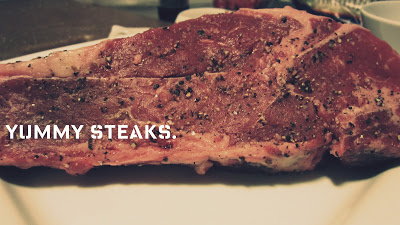 (salt and pepper only.)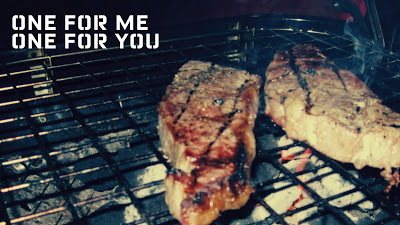 above the flame for me.
off to the side for mr p's more rare steak.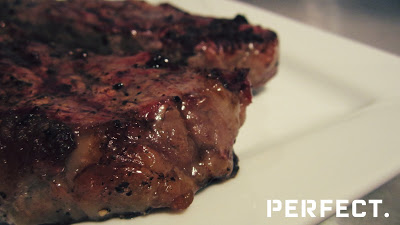 4 minutes each side. let rest for 5 minutes (most important part!)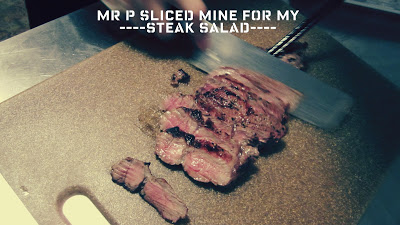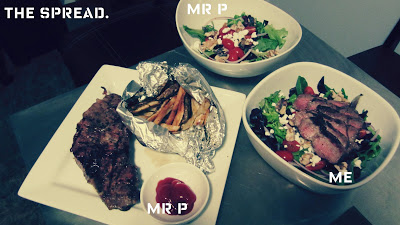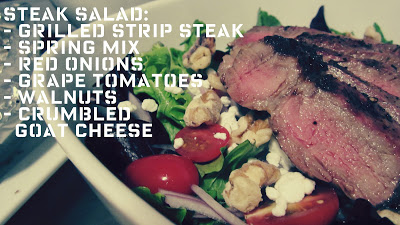 (with blue cheese dressing)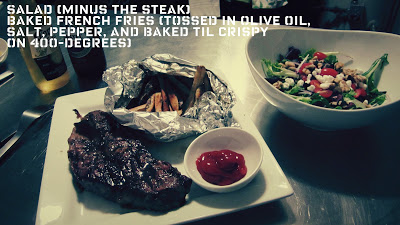 if only it was this nice out everyday.
i guess we need to move away from the east coast (ha! not happening!)
but hey, at least it's almost the weekend!!!
what are your plans? we are heading to brooklyn again, and we're celebrating birthdays at brunch on sunday (including mr p!! he's almost twenty-... another year older)
toodles.