(so... you turned 25?)
to celebrate mr p and i decided to use up one of our livingsocial.com deals and try out a tapas place called
Euzkadi
in the lower east side of manhattan.
intentionally making reservations a bit later, we anticipated grabbing a drink at eataly's new rooftop beer garden,
birreria
. i assume it has a great view of the city and union square park, though we didn't make it in, because there was a waiting list even for just the
BAR
! i guess it's a popular place :( guess we'll have to make reservations next time! yes, reservations for a bar? just for a drink!?
(only in NYC)
we ended up finding another cozy bar that had a guinness chalkboard sign out front
(ideal curb appeal of our ideal bar)
bartender was super nice, great ambiance, music not blaring, not TOO crowded
(and only after a bit of google maps investigating did i conclude this place was called the globe)
. we enjoyed ourselves a nice brooklyn lager and guinness and headed over to
euzkadi
.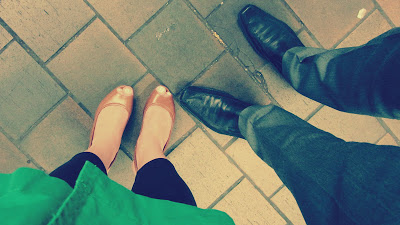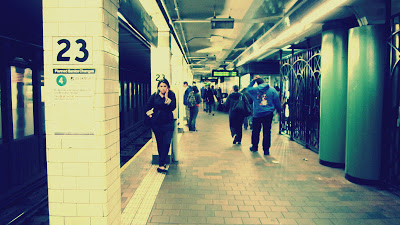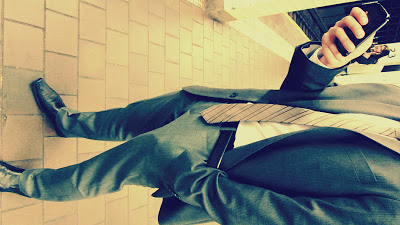 (how can you NOT love him, when he looks THIS good?)
when i walked into this place, i knew we picked a good place! it was
PACKED!
good thing we made a reservation! it was a cozy, low-lit, inviting restaurant with friendly wait staff who treated us like friends instead of the stiff properness of snooty restaurants
(sticking tongue out with finger going in mouth like a 5-year-old child showing how icky mushrooms taste)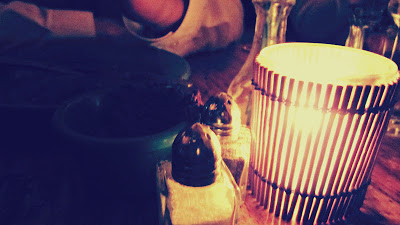 the FOOD though... so good. we ordered 4 tapas, i chose a vegetarian dish and meat dish, while mr p ordered a seafood dish and meat dish:
Bomba de Queso de Cabra
Goat cheese and honey croquettes
Albondigas de Pato
Roasted duck meatballs in a sofrito duck demi-glace sauce
Vieras a la Navarrica
Searedscallops in sofrito and Serrano ham
Cordero a la Plancha
Roasted lamb in a mushroom raisin demi-glace
(respectively)
i win the award for best choice of food!!!
(for once! mr p almost ALWAYS wins!)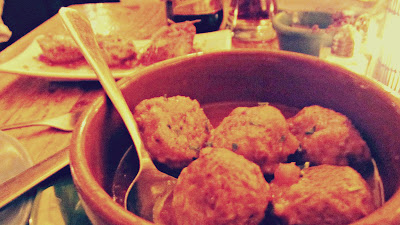 (duck meatballs and scallops... meatballs SO good , scallops good, but nothing special)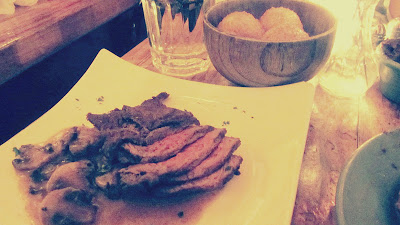 (grilled lamb and goat cheese balls... lamb good, but those goat cheese balls totally took the grand prize)
the goat cheese though...
yum
... it belonged on the dessert list. it was goat cheese balls in a light layer of bread crumbs, deep-fried, then dunked in honey
(with some extra honey at the bottom of the bowl for extra indulgence).
mr p dared me to eat a spoonful of honey, to which i quickly replied "you're DARING me to do that?" as i picked up the spoon and dove it into the layer of honey "i don't need to be DARED ."
"babe, don't do that... we really don't need the extra sugar, those things probably have 500 calories a piece anyways"
...thanks, mr p, for ruining the dish! (ha, not really, i'm totally ordering them again!).
the dishes were pretty small though, just enough to feel satisfied, but not over-stuffed.
(i.e. just full enough for dessert at pinkberry before heading home!)
after mr p had me convinced he didn't get me anything for my birthday because i didn't
TELL
him anything that i wanted
(in time anyways),
he surprised me at home with jimmy choo perfume, and a dress, and 2 belts
(and an $8 hat from one of those cheesy sidewalk stores in the LES)
:D and he picked it ALL out himself!
(good job babe :D)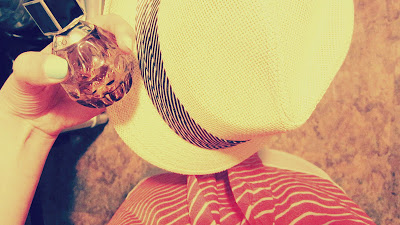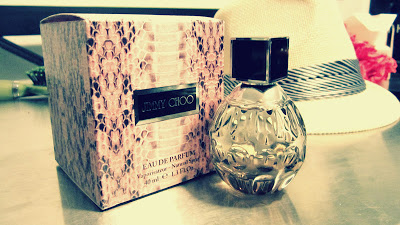 thanks to all of you for the birthday wishes!
cheers to a great weekend ahead :D