we shall call the summer of 2012 "the summer of balsamic vinegars"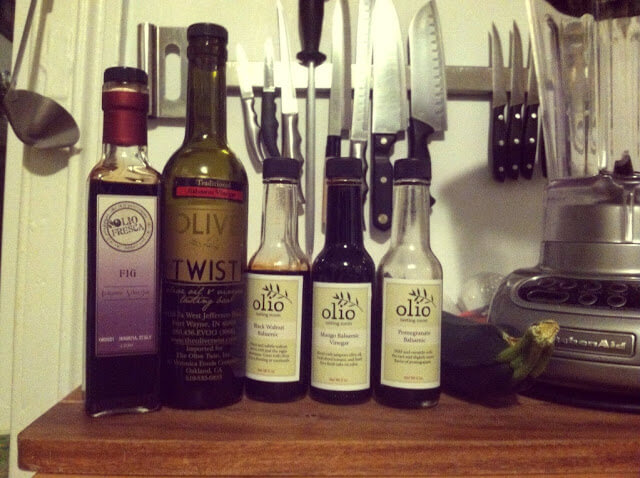 because 'tis the summer of mr p and i acquiring more balsamics at each food event we attended. recently we discovered that we enjoy either balsamic and olive oil
(or even JUST balsamic vinegar!)
as salad dressing. no need to worry about the mustard, the sugar, the salt and pepper, the lemon juice, the garlic.... that's way too complicated
(but tastes good too when we have a chance to whip it up)
we first slimmed the recipe down to balsamic vinegar and olive oil. we quickly realized that balsamic vinegar by itself is
ALMOST
as satisfying as it is mixed with oil. on a small salad, it doesn't make a big difference, larger salads need the extra boost of richness from the oil.
so, last night i had a dilemma:
which balsamic vinegar to use for dressing on my dinner salad??
(this is why mr p shouldn't leave me by myself!! i fret over the simplest things!)
i realize this is a rather silly situation. it's a feat for some people just to stock
ONE
kind of balsamic vinegar in their cupboards.
i've just come to accept that fact that some people buy designer shoes and handbags, while mr p and i buy specialty vinegars, oils, cured meats, and cheeses
(at least it's something we BOTH get to enjoy, right? right.)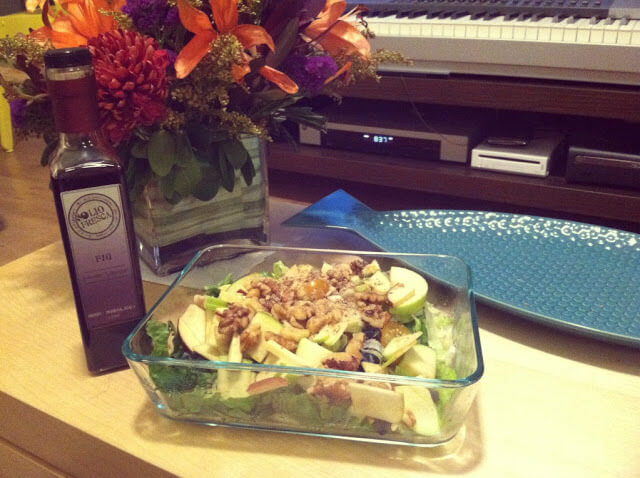 so...
fig
. i chose fig-infused balsamic vinegar.
it was chosen over black walnut, pomegranate, mango, and extra aged.
mr p left me for LA with a fridge full of fruits and veggies, so i suppose i will get to try a salad with each of the rest of the vinegars by the time he gets back... if i can eat a salad that many times in a row and
NOT
opt for the entire blueberry pie he
ALSO
left me :P
cheers!