i think you all know that mr p and i live for food. we spend our free time either cooking food, eating out, reading about food, or watching tv shows about it. living in a hotel in boston and eating at the same restaurants every night sort of kills any opportunity to truly enjoy this part of our lives. now we basically shove all of that food excitement into the two days that i'm home, whether we do it consciously or subconsciously.
here's a recap of last weekend (and it's not even all of it!)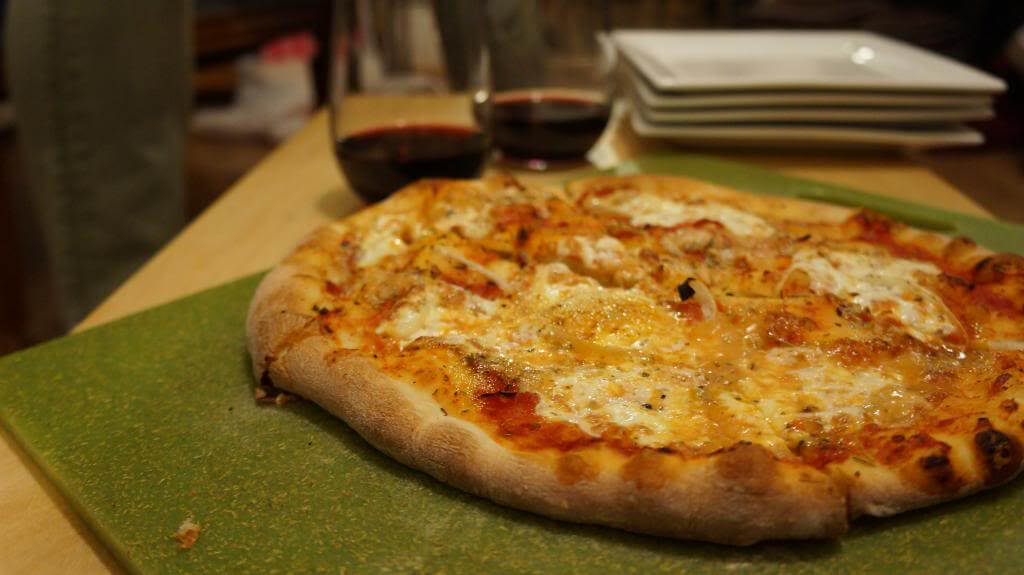 mr p makes homemade pizza... cheese and onions only? surprisingly good!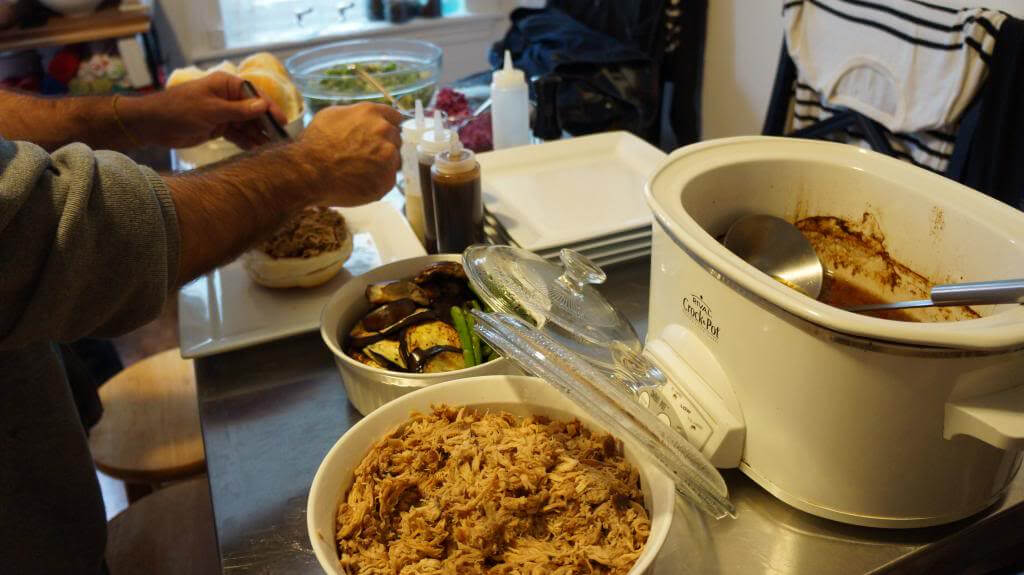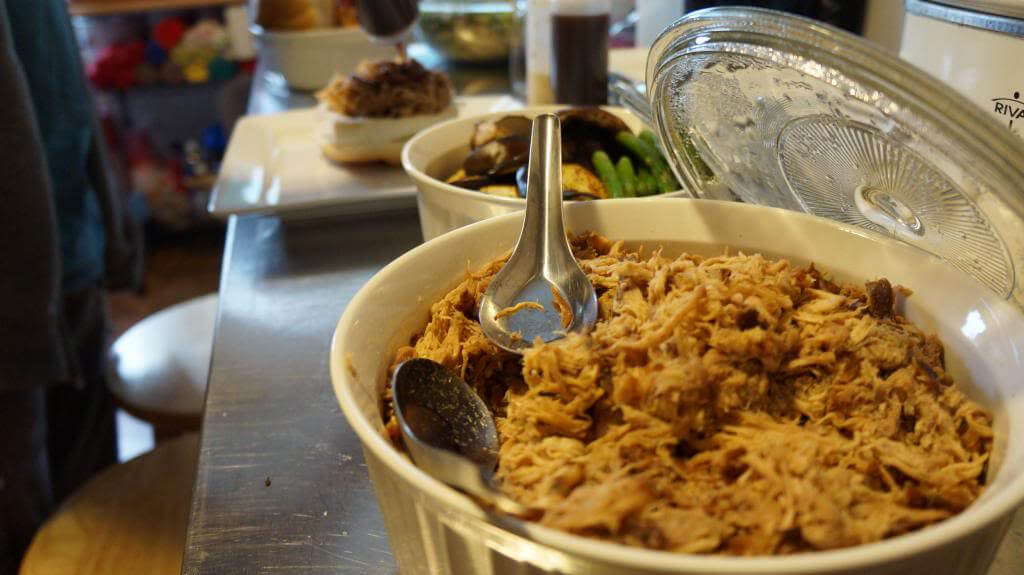 this time we (he) made it with pork loin instead of pork butt, only a little bit dryer than it's fat-filled counterpart, but when drizzled with some bbq sauce you can't tell a difference!
jenn made the fudge AND the super dense, super dark chocolate cake. we didn't ask her bring a thing... guess she knows the key to our satisfaction... a little homemade toasted coconut marshmallow creme and a little booze tossed in the cake certainly helps too ;)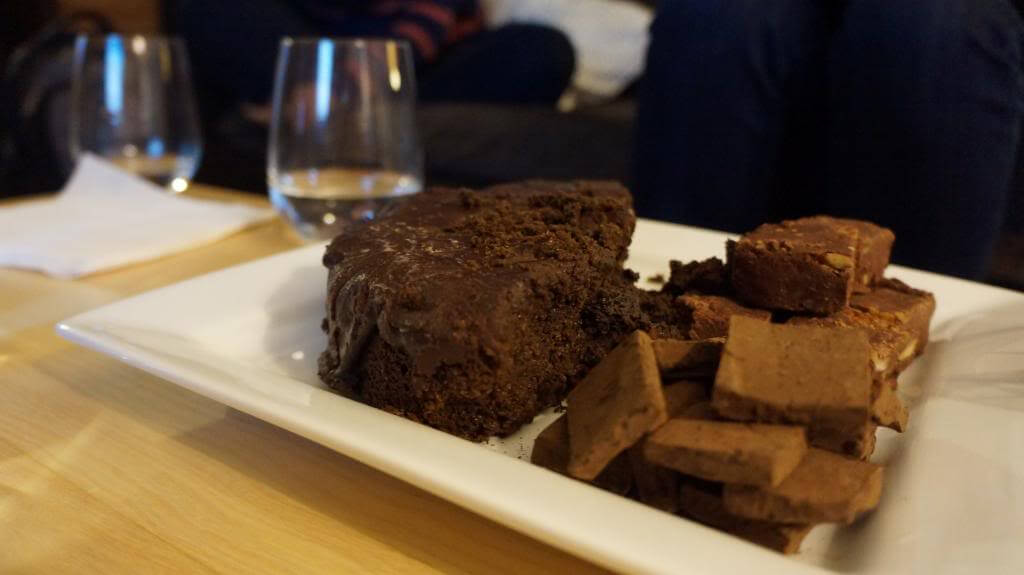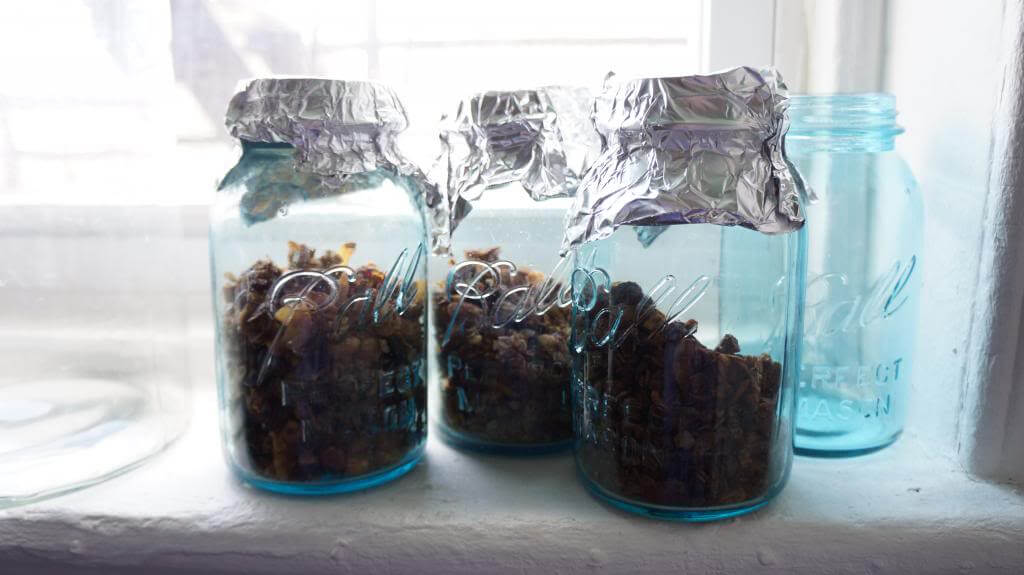 crunchy granola
for the road... this time we added dried cranberries, cocoa powder, and cayenne pepper!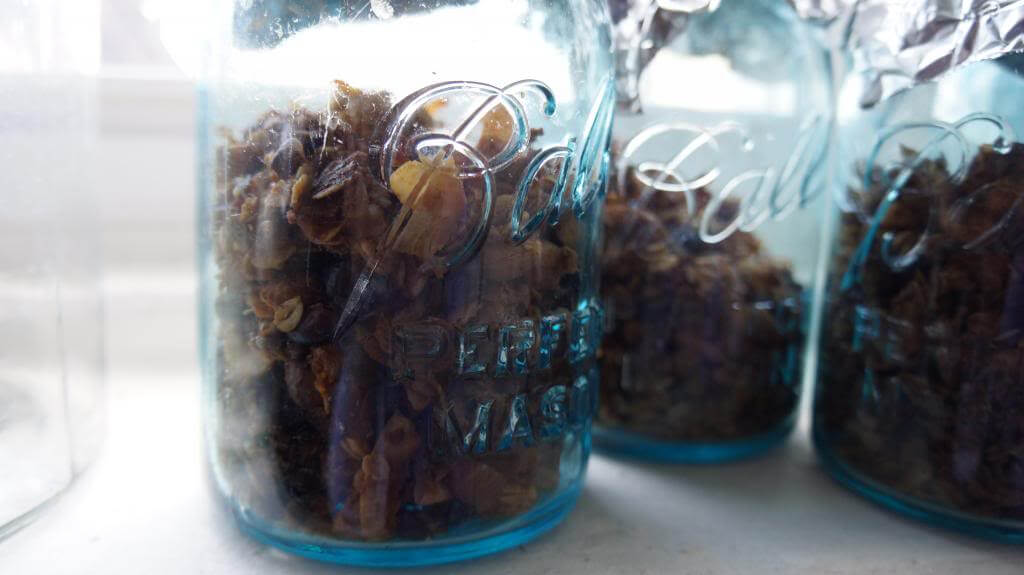 bad thing about having vintage ball jars: the vintage lids are rusty and gross. we still haven't bought a set of standard lids yet, so we just cover with foil... boo.
gosh it's nice just to sit at home in our robes, drinking coffee, writing while mr p plays his bday video game, and relaxing with my boo.... a perfect saturday is off to a good start :)