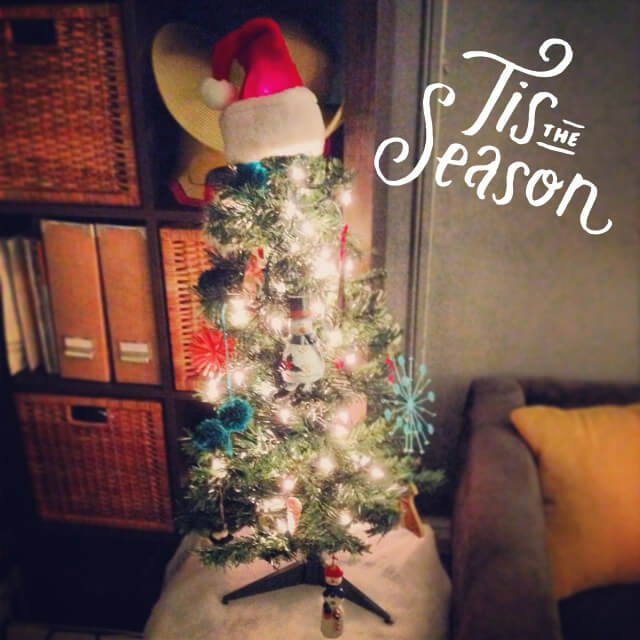 last night when I came home I was overjoyed at this sight.
you see, although mr p enjoys christmas, he's not the biggest fan of all the "extra stuff" that's involved ....the cheeseball music, the glitter in the house that doesn't leave til april, and don't even get me started on the mess that the christmas tree makes. if it was all up to him, we would be feasting on fancy and huge christmas meals everyday instead of going to holiday markets or taking christmas photos
(thanks, by the way, for putting up with those, they're bad even for me!)
maybe he's changed his ways, though, because last night when i came home from the gym, he had dinner ready for me and was putting on the last few ornaments for the tree. he even let me put on our santa hat topper to finish it!
this boy is certainly a keeper. our christmas tree certainly isn't' anything special. it's not real, it's only 3 feet tall, and for pete's sake we put a santa hat on the top. but it makes our home feel warm and cozy, and
festivified.
now i can officially say
"tis the season"
.
thanks, babe, you get a few extra browny points for that one ;)
cheers.
jenn