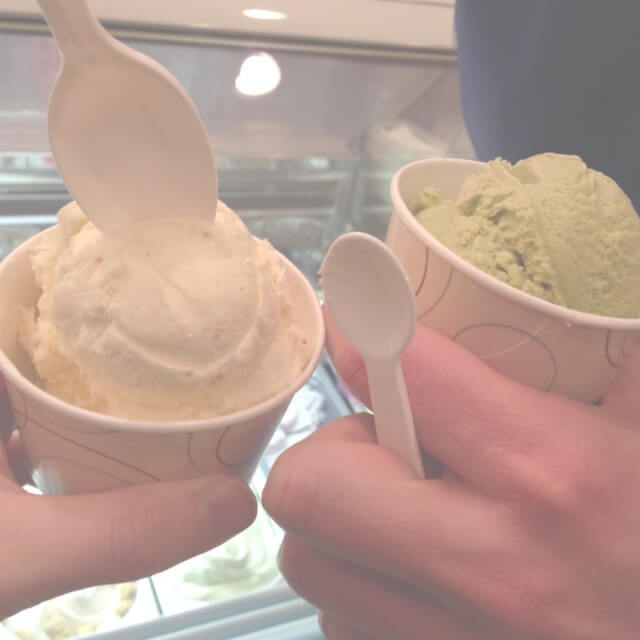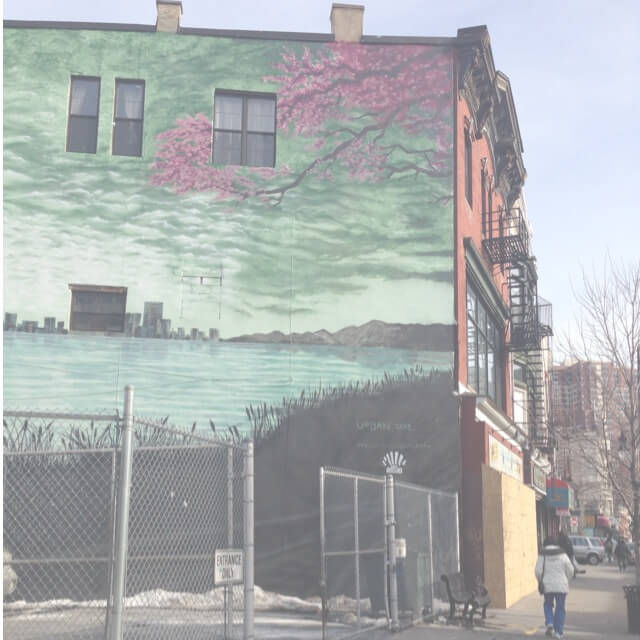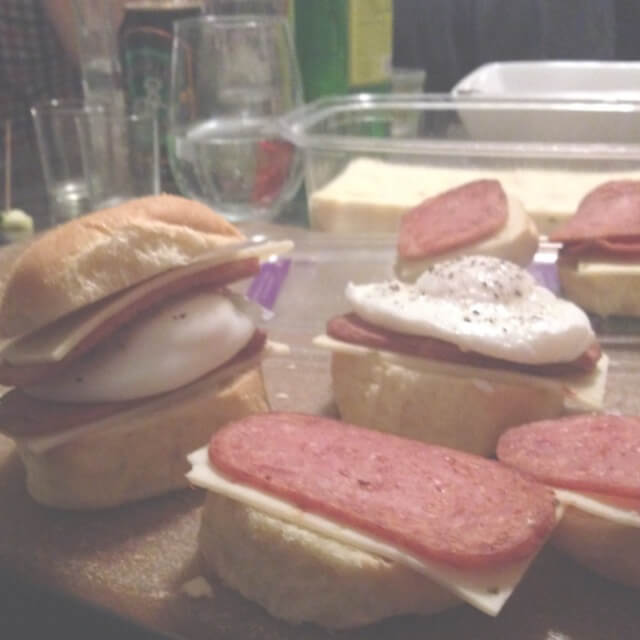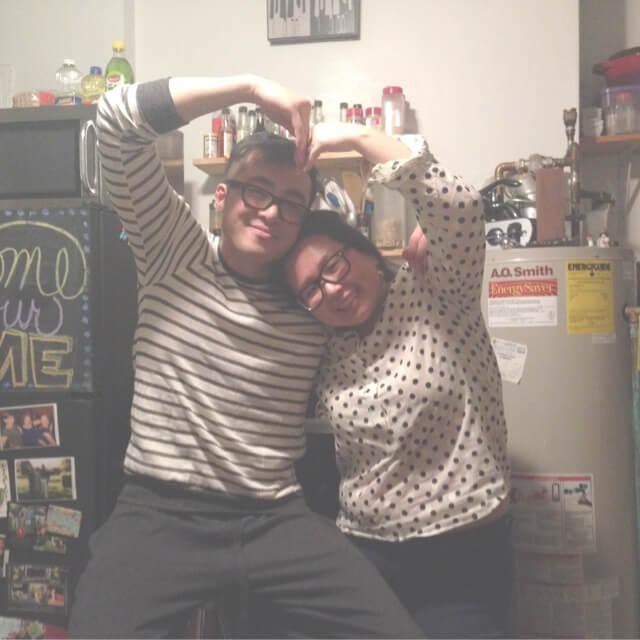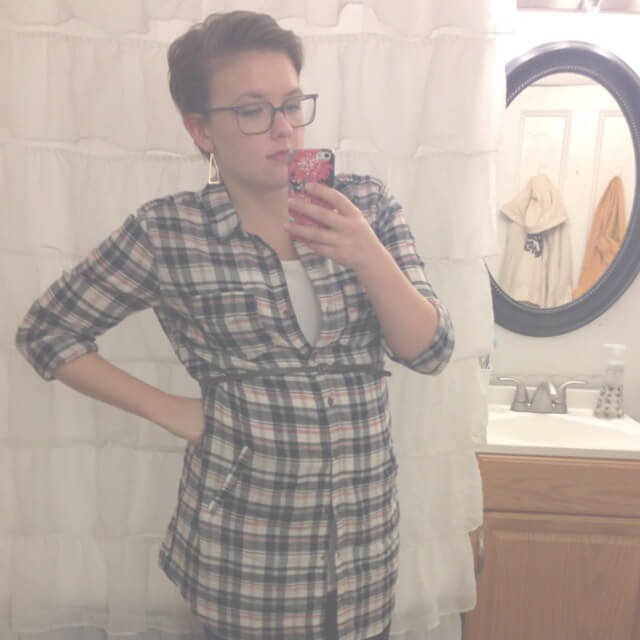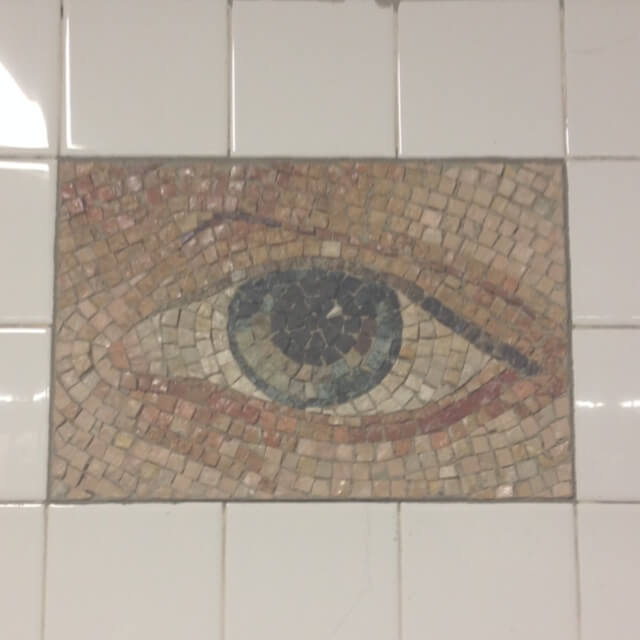 my weekend started off with a feel-good 7-mile run, and it all went downhill from there
(or uphill, i guess i'll leave it to you to make an opinion)
hung and i had quite the social weekend, hosting people for dinner twice and going to a super bowl party in manhattan. saturday night though, was one for the books. hung and i hosted a few friends to eat banh xeo. if you're not familiar with vietnamese food, banh xeo is sort of like a crepe, sort of like an omelet... but not really. the crepe is made from tapioca flour, coconut milk, and scallions, and the filling includes chicken, shrimp, and bean sprouts. it's a pretty simple dish, but it's so tasty. you can order it at
saigon café
in downtown jersey city
(see "saigon crepe")
, but making it at home is pretty simple too
(hint: keep reading later this week for a recipe!)
so the night started with the intentions of getting stuffed on banh xeo, but then i had the bright idea to tell my friends i never had spam before. next thing i know, mr p is poaching eggs, hannah is frying sliced spam, and lenny is prepping rolls from
philippine bread house
. i will have to say, it by no means tastes "bad", it's just super salty. i think it can have a great purpose cubed in fried rice or sweetened with honey or something to take the edge off of the saltiness. it actually almost tastes like super salty turkey bacon, haha. it's really just another cured meat that's been canned. i'd totally eat it again!!
after a few more drinks at
the keyhole
and
barcade
, the boys insisted on getting fried chicken
(literally an hour earlier they said they couldn't eat another bite of food).
we brought
hollywood fried chicken
back to the house, scarfed it down, and hit the hay.
talk about gluttony!! at least i had a good workout on friday, right?
(sigh)
yesterday we watched the super bowl on the big screen at
rockwood music hall
before heading to another friend's apartment near times square. talk about ghost town!! for times square being such an even bigger tourist trap for the days leading up to the super bowl, it was a rather
pleasant
awkward scene for it to be so empty....
photos above:
pit stop at torico thursday night after getting dinner (with unlimited free drinks!) at park and sixth .
i'm loving all the murals going up in jersey city. see the initiative here.
spam sliders: spam, poached egg, pepperjack cheese, sweet roll.
i heart my hung and my hannah banana making a heart (or, at least trying)
selfie with my combover... an even shorter pixie would give a better one. haircut happening soon!
one of the many creeper eyes lining the walls of the chambers street/world trade center A/C/E train station. so creepy, dontcha think?
happy monday friends!
tell me about your weekend shenanigans!
cheers.
jenn