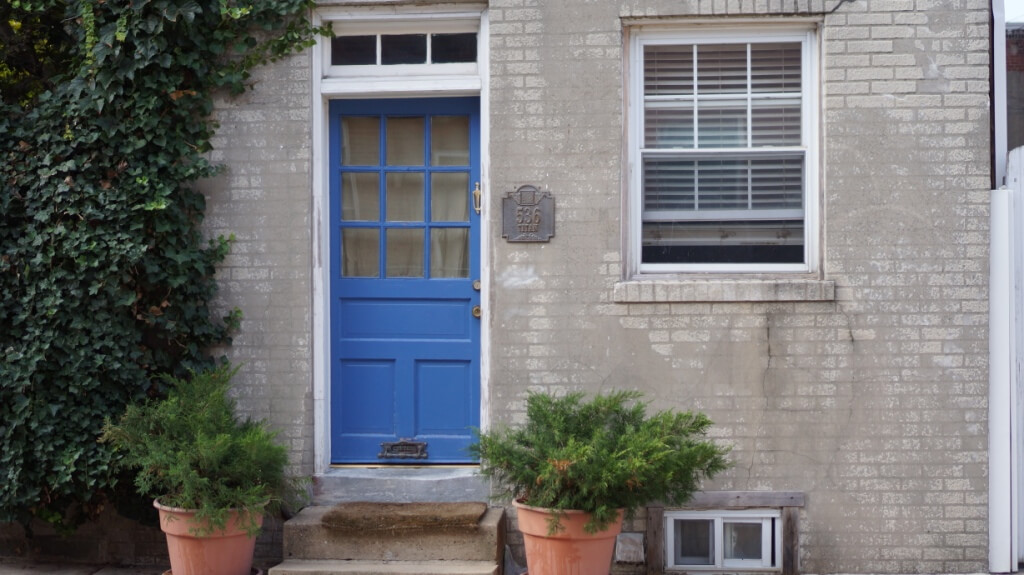 i'm just obsessed with the look of this adorable house in south philly. the blue door, the terra-cotta-colored pots, the greens... it's all my favorite color combination for curb appeal. paint that brick white and i'd never leave....
after a busy long weekend in
philly
, hung and i are ready to relax
(i suppose watching the documentary tiny , taking a 2-hour nap, and watching 6 episodes of parenthood on netflix yesterday was relaxing, but i could always use more!)
.
friday started with dinner with friends at the wonderful
olive lucy's
in morristown before driving to philly that same night, ending the night with late night pizza and looking at our
wedding
photos for the first time
(eek!).
saturday started with a long walk from south philly to old city and brunch at
farmicia
(hellllloooo $5 cocktails!),
walks through
spruce street harbor park
and
south street
(where we found a new-to-us dresser for just $44 at a vintage store !)
, and dinner at
cuba libre
(maybe the best meal in philly yet)
. the night ended in the best way, drinking box wine with friends at a friends house
(who needs to pay for $5 beers when you can drink 3 liters of bota box wine for $18?)
how did you spend your labor day weekend?
cheers.
jenn