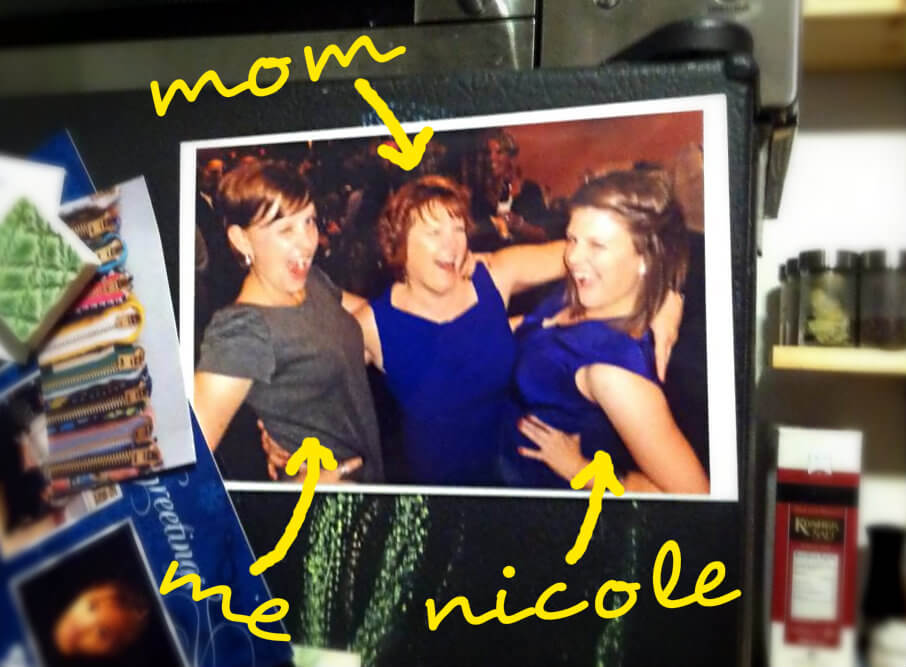 "spring cleaning" took place in our house last weekend, and i stumbled upon this photo that was hiding under the couch.
a great night
with some of the best friends :)
i'm
embracing the camera
today by slapping this photo on the
fridge
to remember how much i love these two, even though they are far away.
cheers!