Labor Day Weekend is, for most people, the last weekend of "real" summer. For some it means the last weekend down the shore, for others it means starting back at school. For Mr P and I it means the last weekend with good friends in our current apartment before starting our adventure in the new apartment.
Mr P and I spend most three-day weekends or other holidays travelling back to Ohio. It's so tempting when we start to miss our family and the drive is
only
7 hours. Though its necessary to see family and friends in Ohio, we were pretty exstatic when The Muellers asked to come visit Labor Day Weekend. Though it seems that we regularly have visitors, we rarely get a three-day weekend to spend with them (though this is a
four
-day weekend for The Muellers, as they were having fun in NYC while Mr P and I were stuck at work in empty, quiet offices because everyone else took off Friday too! What were we
thinking
when we decided
not
to take a vacation day Friday??).
A few weeks after we began plans for our newly-wed visitors, more friends wanted to come visit! yayaya ...whoa... wait... we're going to have
how
many people at our apartment now?? 5? It's been done before, so we can do it again, right? Starting Sunday we will also be hosting The Grants (all three of them)! Keep in mind our apartment is slightly under 350SF, and there's also Mr P and I, which is 7 bodies sleeping in 350SF! We LOVE having visitors though, and don't mind the cramped space as long as they don't mind. We told everyone visiting this weekend that it's a first-come first-serve basis on sleeping arrangements... Lastly, a last minute decision to add another Mueller to the mix will set a record for us on number of people staying in our teeny apartment. Everyone will be just a
wee
bit closer with each other afte this weekend I suppose! Luckily our new place has a better layout with less space in the bedroom and more in the living room for our many
many
overnight guests.
While I was getting anxious for this weekend to come, I reminisced about when I first met The Muellers, and the best summer of my college years at 427 Irving in
The Ghetto
at the
University of Dayton
in 2007. Thanks to my co-op company, I was able to live in a house with 4 then strangers (could have been scary to some people, but I was up for an adventure!) who all welcomed me, the outsider. Don't we all wish we could relive some of those college years again? Despite all the late nights in the engineering labs, papers to write, and projects to finish, life was carefree and just plain old
fun
. Thankfully I have kept close with most of them, and I was lucky enough to be a part of The Muellers' wedding this past May. It is nice to be able to see them without all the craziness of a wedding.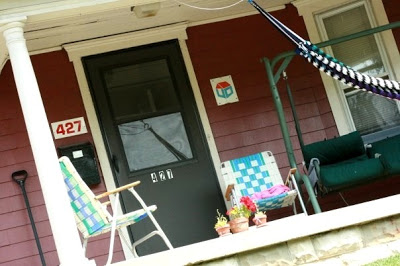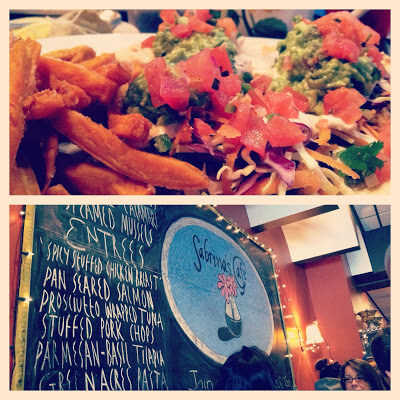 Looking forward to a fun long weekend with great friends... and great food ;)
Toodles.
J&H