So, as you know, we skipped days 25-28 for a wedding in Ohio, but tonight we were back to the grind. First we went to the bodega around the corner to pick up some veggies for a simple veggie pasta. While we were there, I spotted my
favorite
dessert... After stopping in
Carlo's Bakery
a million times asking if they made it that day, stopping in every Italian bakery I pass to see if they have it, I find
marzipan
in a
bodega
, of all places!! I hope they carry it all the time.. That would be dangerous though ;)
Marzipan
is made of almond paste and sugar. That's it. Then it's usually shaped into fruit shapes (weird, I know, it has nothing to do with fruit) and airbrushed to look like fruit. It's.. just.. so.. delicious!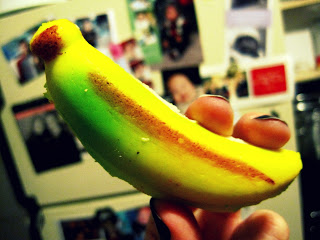 Mr P made a simple veggie pasta for dinner. He sauteed mixed chopped fresh veggies in olive oil and garlic, then added al dente pasta, some spices, salt, pepper, and raw eggs in the end to make a thicker sauce.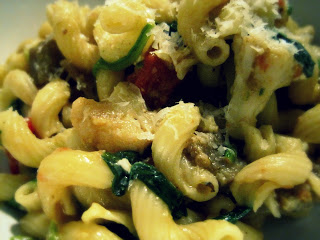 The wok is our best friend when we want to make a quick meal!!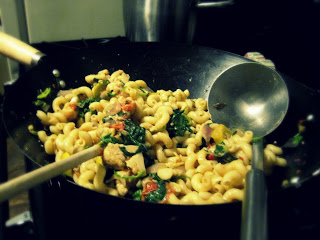 ...and now we have lunch and dinner for tomorrow! We had everything except the veggies (spinach, tomatoes, cauliflower, eggplant, squash, onions, garlic) and only spent $9 at the bodega. The marzipan was $3, so all the veggies were only $6!! yayayaya
As far as renovations go, we took all the tools we aren't going to need anymore down to the basement, took about 4 contractor-sized bags of garbage to the road, broke down a million cardboard boxes for recycling on Thursday, and set up the NEW STAINLESS STEEL ISLAND!! We're so excited for that. It will be basically our only source of counter space, but it's big! Just waiting on for recycle day to get rid of the kitchen table and our kitchen will finally start to actually feel as big as it really is!
It's all coming along :D
Toodles.
J&H