these tacos were
ah-mazing.
and totally not mexican at all. well.. except for the whole corn tortilla thing. and the salsa thing.
but the rest was totally a "whatever we had in the fridge" sort of thing that turned out super delicious! and pretty ;)
mr p has been on this kick where he cooks chicken breasts in the crock pot in chicken broth and lots of herbs, then when it's done in the morning, we have insta-pulled chicken! ...for sammiches, salads, and... lately... tacos!
we've been adding spinach, plain greek yogurt, chopped onions, pickled jalapenos, and salsa we bought from a local guy,
JC Hot Sauce
at
the craft fair.
hope you enjoy as much as we do! we had it two nights in a row... so far ;)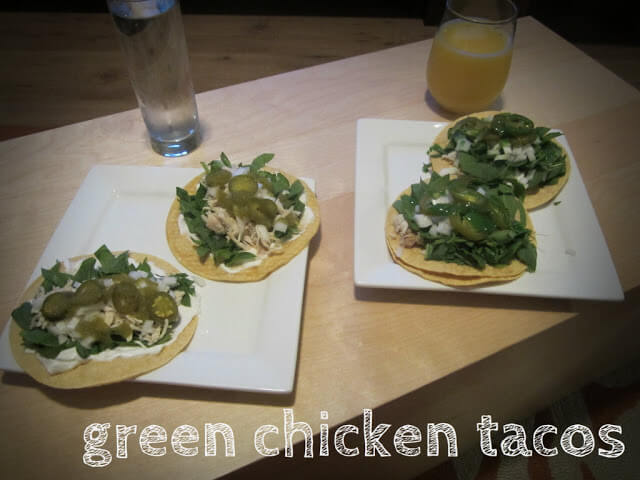 shredded/pulled chicken breast
yellow corn tortillas
plain greek yogurt
(
chobani
is best! it's super thick almost like sour cream)
fresh spinach, chopped
yellow onion, chopped
pickled jalapenos
heat/toast tortillas under broiler until they begin to
JUST
turn brown, flip and repeat on the flip side
(they shouldn't crack when you fold them into a taco, that's TOO crispy!).
smear yogurt on one side of the tortilla, add some fresh spinach, chicken, onions, jalapenos, and top with green salsa. put on as much as you like of all things, but remember not to put TOO much or you won't be able to fold the taco without spilling!! mr p also likes to use 2 tortillas like they do at
our favorite mexican place
in philly!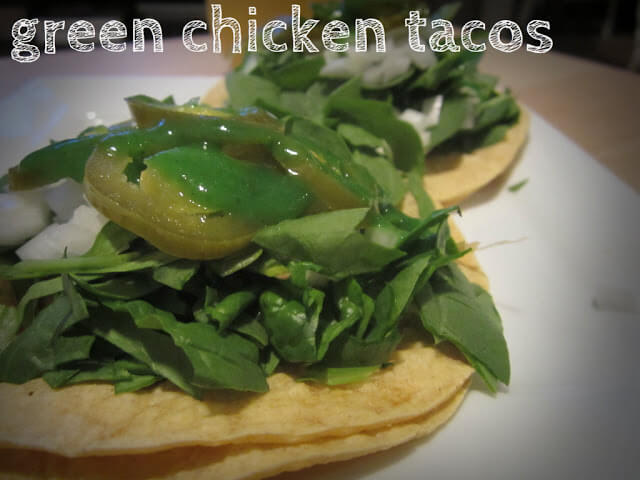 mr p's tacos:
double tortillas and some bright green
el yucateco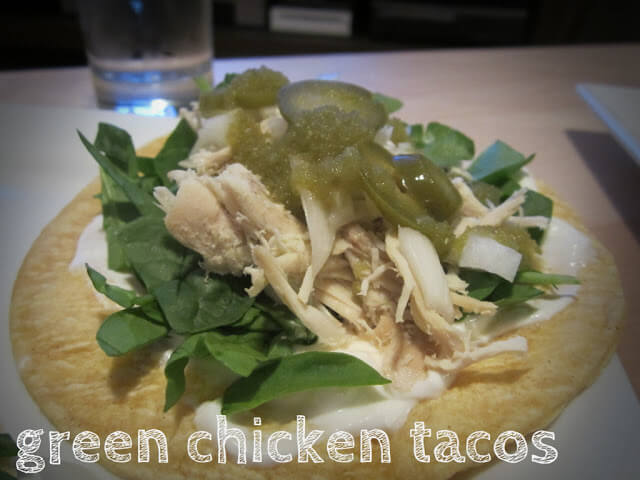 my tacos:
spinach on the bottom, 1 tortilla, and
JC Hot Sauce
we know it's a little unorthodox to put yogurt and spinach on a TACO , but hey, we like to mix it up a bit and occasionally NOT use a recipe ;)