mr p knows me too well. after going to target and home depot to get supplies for our halloween costumes, i came home to this: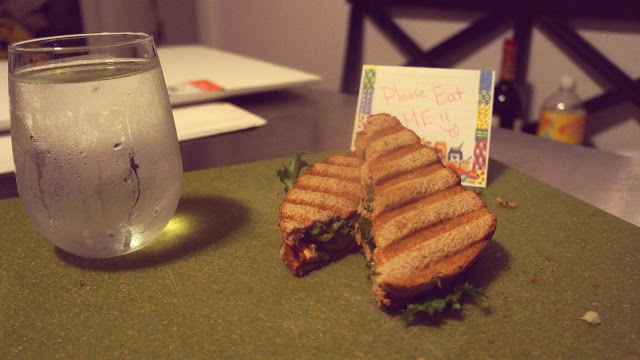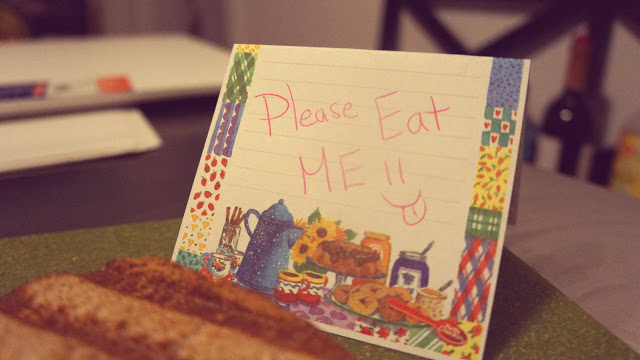 that's right. a buffalo chicken sammich! we were both rushing to get some last minute things together for this weekend, but he came home first to grab a bite to eat and he made this for me before heading out :)
it's just a simple sammich, but it's very good.
whole wheat bread
rotisserie chicken
sharp cheddar
red leaf lettuce
put it together and smash in a panini press!
or, just put together and toast on a hot pan with a weight on top of the sammich
(a brick covered in foil works just as well!!)
cheers to the weekend! i'll leave you with a song i heard on my way home from work today that i NEVER thought i would hear on the radio again...
it's festive. for the weekend. and it's stuck in my head now, so i'm passing on the fun music to reminisce the good 'old days when we used to listen to this in 2003
(yes! 2003! wikipedia says so. time is moving too fast)
have a GREAT weekend!!
...don't get too crazy for halloween ;)
(and stay tuned to see OUR costumes!! i'm super excited for them)