if i ever get homesick
if i ever wonder why i moved so far away
if i ever wonder if being "here" will ever "really" feel like home....
i have to remind myself:
this week was a quick reminder of that (literally)...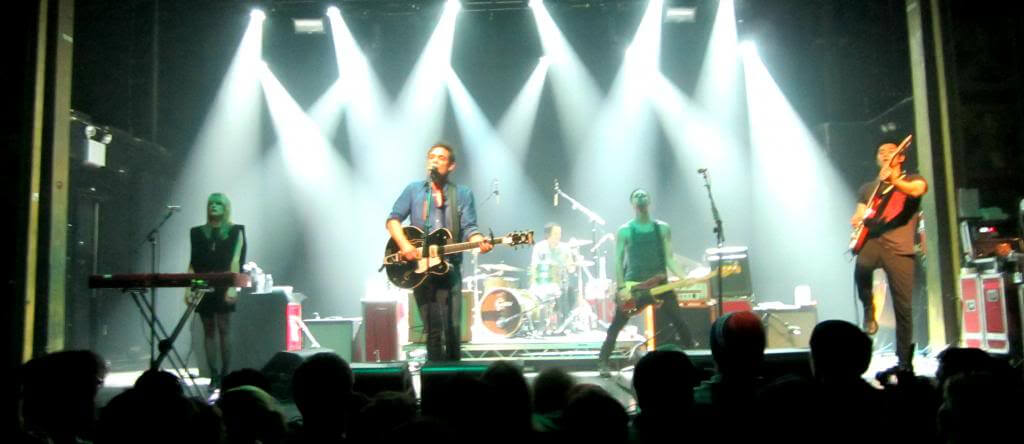 recently mr p and i have been on a
(good)
routine of coming home from work, munching on something small, going to
kickboxing
at the
taekwondo school
, coming home to shower and grab another bite, then we
should go to bed
stay up way too late watching tv, playing video games, and blogging. basically, we're exhausted for no "good" reason
(except randomly watching jon stewart last night was totally worth staying up late :P)
wednesday night was different though. we went to our first concert in the city! instead of being lazy into the wee hours of the night, we spent it just a few feet away from members of
the airborne toxic event
serenading
jamming the night away. we were still able to come home and eat dinner. we rode the train to the city for free, got a nice little bit of exercise walking to
webster hall
from the PATH train, drank beer, listened to good music and danced, walked back to the train and took it home, and were still home and in bed "
sometime around midnight
".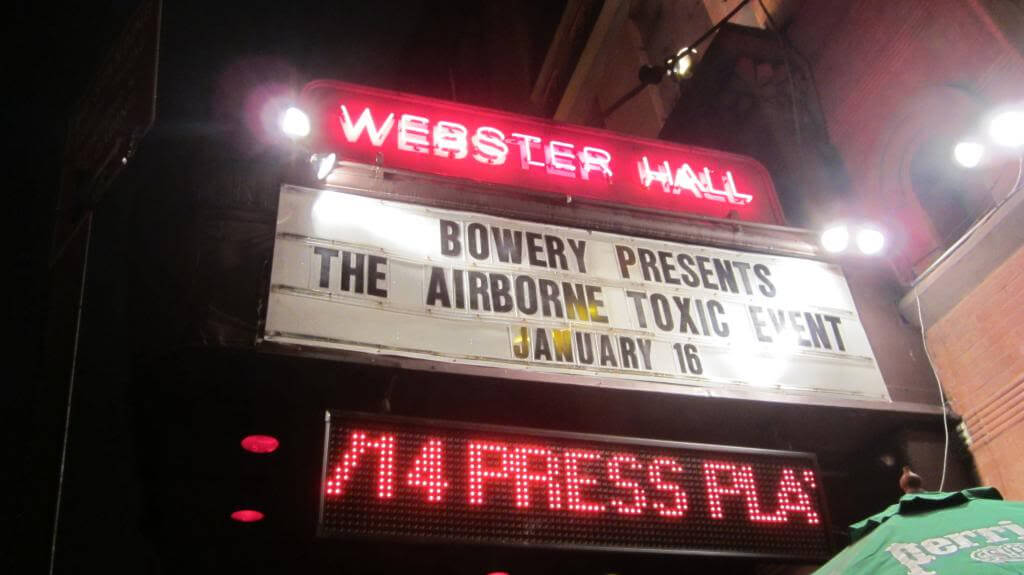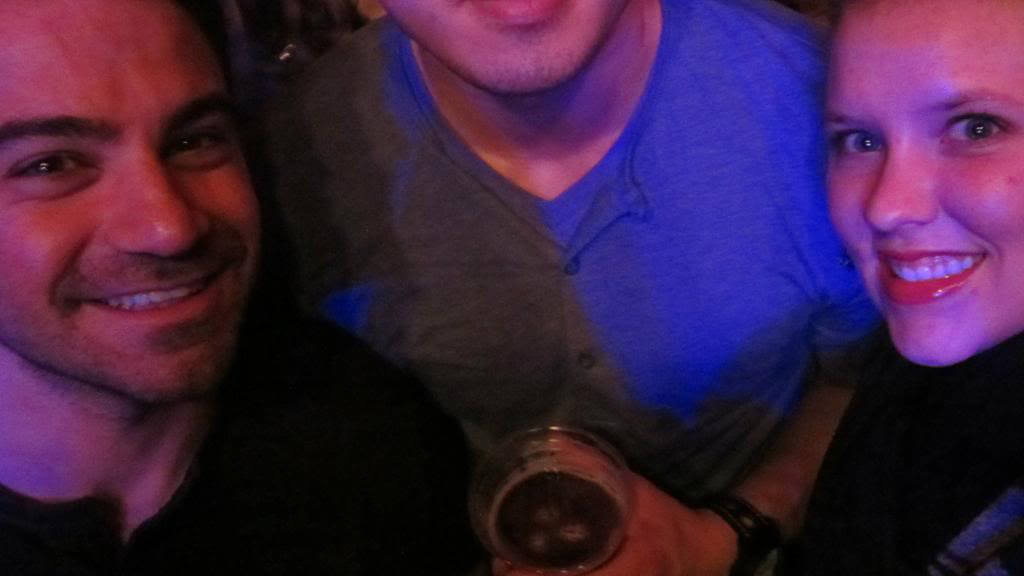 (i do a good job of cutting off mr p's face, right? that's what happens when i don't have my nex-f3 with it's flip screen with me)
THIS
is why i love this place.
THIS
is why i love the city life.
things like this are at our fingertips 24/7.
there's never a worry of how we're going to get there, where we're going to park, who's going to stay sober to drive, or oops! everyone drank, so let's spend a ridiculous amount of money to take a taxi home....
....i love new york....