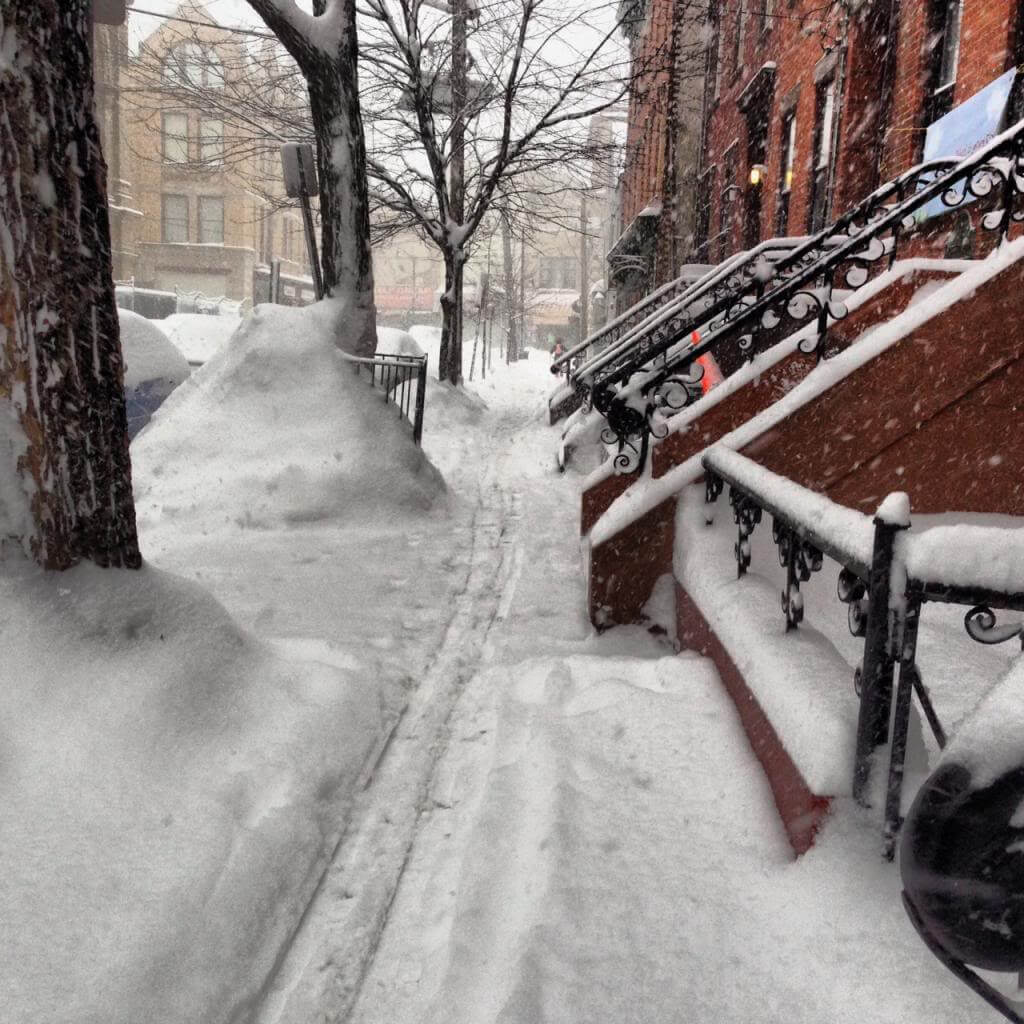 ....just in case you are wondering... yes, those ARE ski tracks, and yes, that tiny person at the end of the street IS a person that cross-country skied down my sidewalk. she had the ski poles and everything.
it's been quite the lovely day NOT being in the office today.
- i shoveled my sidewalk and stoop (and my neighbor's) THREE times
- i watched a few episodes of gossip girl on netflix (everyone WAS right when they said it got really weird in season 4)
- i had lunch with friends at sam a.m. and got my favorite fruits of the earth sammich (seriously, i need to start eating vegetarian sammiches with goat cheese and dates more often)
- lastly, i weeded through about 400 photos from our fabulous Olymp-Nicks weekend in virginia last weekend. who knew that when you put on togas and drink champagne and vodka you'll take 400 photos?
have a happy and snowy day!
cheers.
jenn