...well... not technically. let me explain.
since the time hung and i started dating, we have
traveled
a lot. but, we've never traveled alone AT ALL. as in never ever. we once spent the night in a hotel room together, but it was only because i was in a wedding that was too far from home. when we went to san francisco last year, we even flew coast to coast to share a leather couch together in a 4 bedroom house with some of our closest friends
(hey, we weren't going to make the pregnant one sleep on the couch!)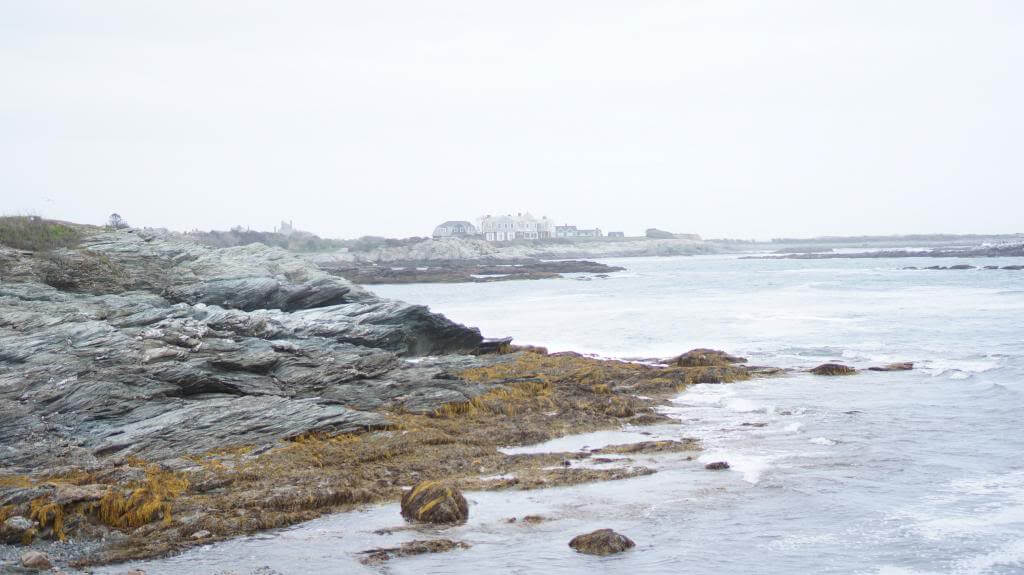 this time wasn't exactly a just-the-two-of-us vacation either. but it was for the first night. so we'll claim this as our "first vacation together", even though it wasn't even a full 24 hours.
we had a wedding about an hour outside of newport rhode island, so we decided to take an extra day off of work, stay in a cute boutique hotel
( pelham court hotel , and we definitely recommend it!!)
, and explore newport. hung was just beside himself how much fun he had. it definitely sounds obvious, but there's something romantic when you know you're in a new place, exploring it together, making new experiences together, and just being together... just the two of us. i know i know, we live together, we go on dates once a month, and do practically everything together. but this time was different, and it was
just nice.
while newport is cute in itself, we completely forgot to take any pictures
(just google it if you want).
but the real views to see in newport are at the water. first we drove down bellevue ave to look at the mansions
(holy crap those houses are huge! and gorgeous! and luxurious! and gives you the i-thought-those-houses-only-existed-in-movies feelings).
but beyond the mansions is the water. the classic rocky shores of new england. the waves crashing up onto the rocks, the mansions set out on peninsulas, the fogginess in the distance.... THAT was the romantic part of the less-than-24-hour vacation.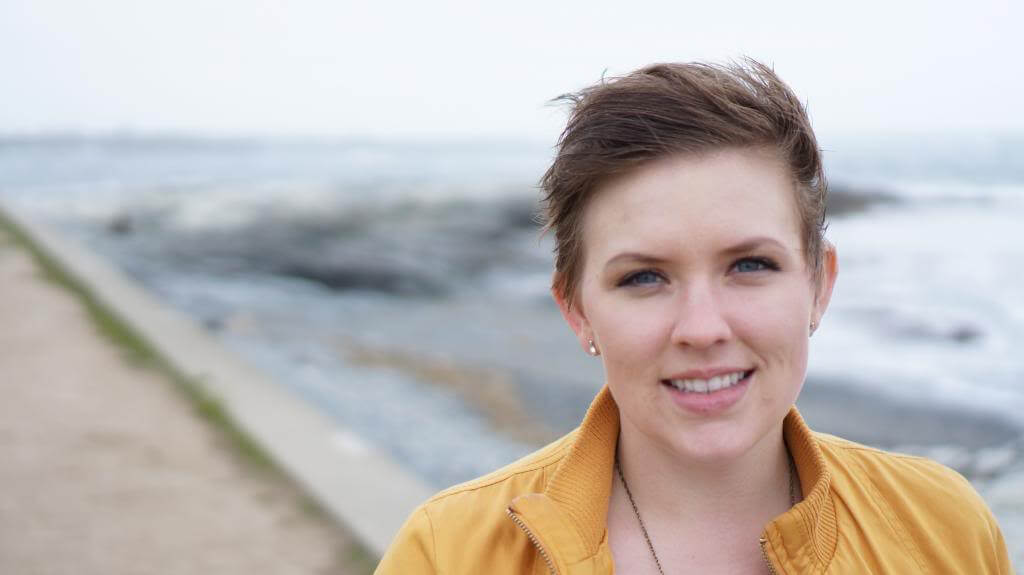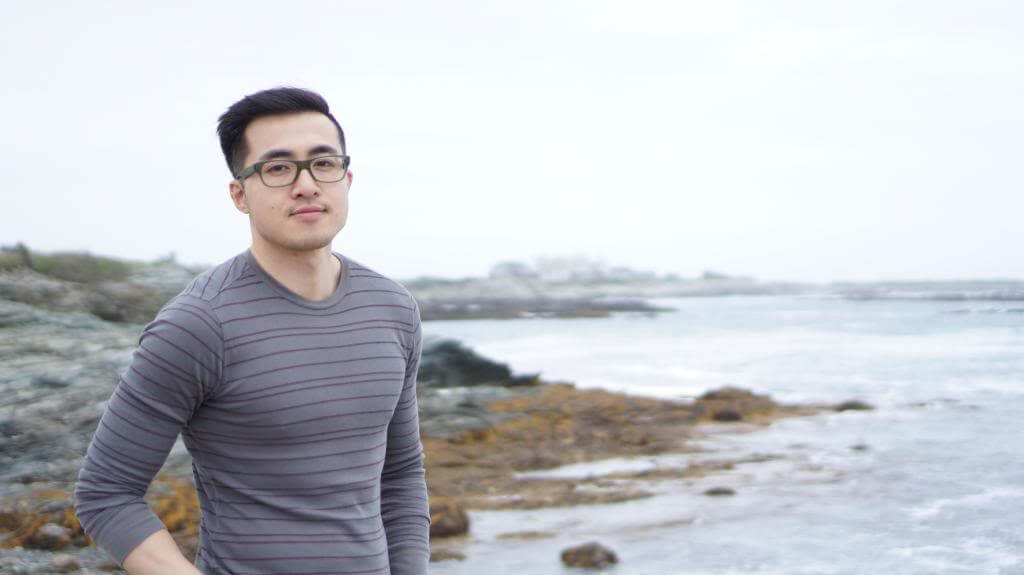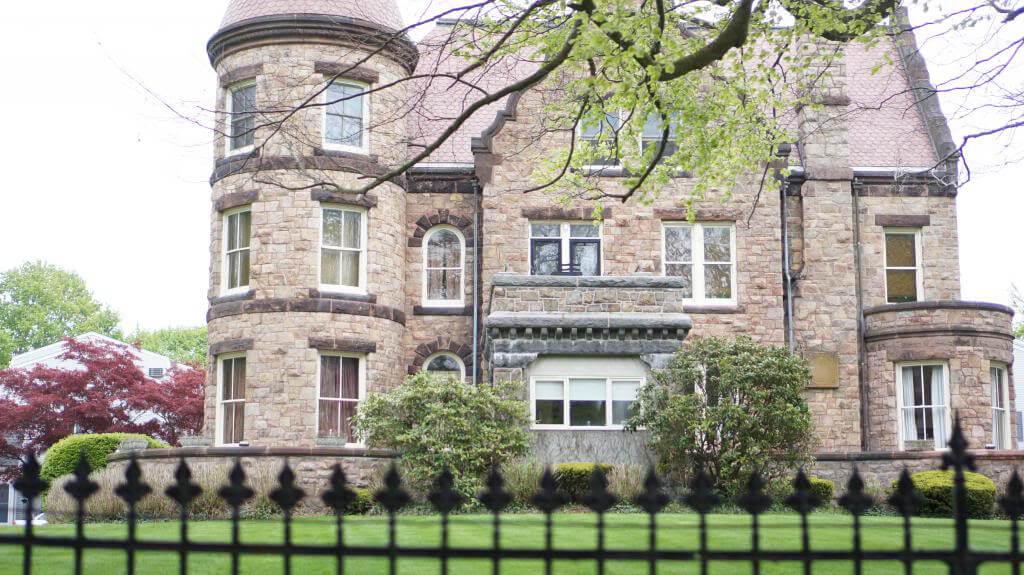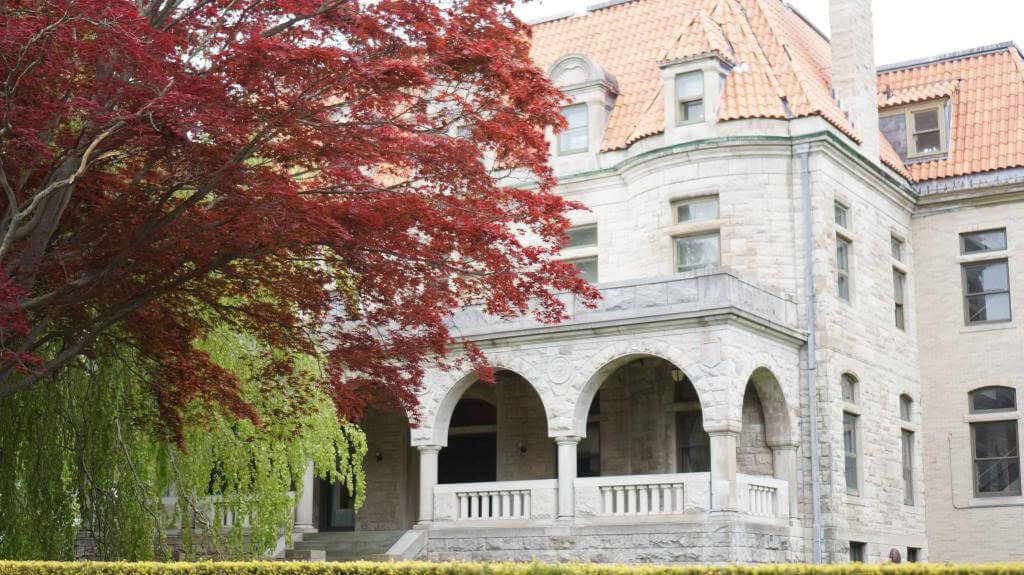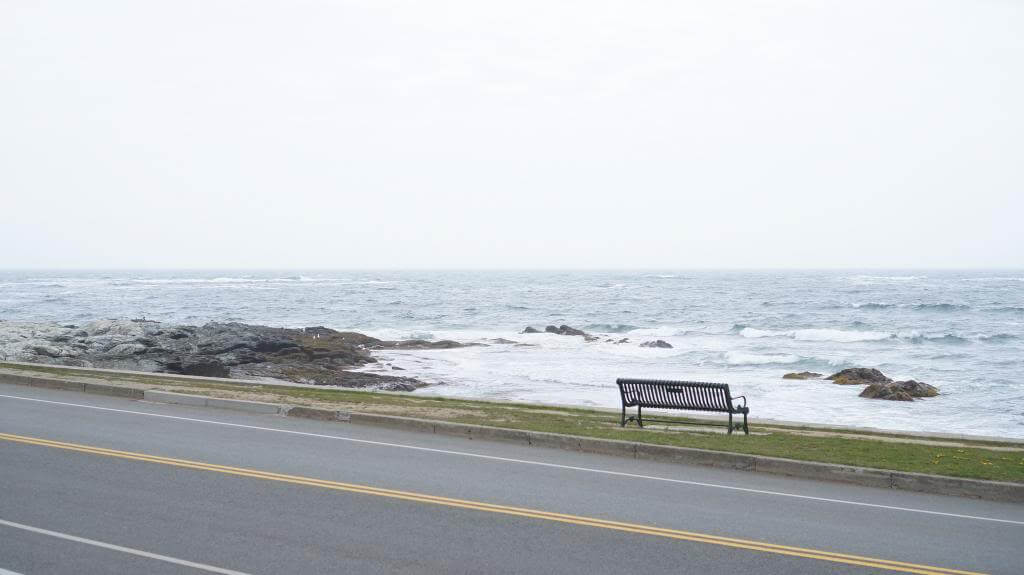 we left jersey city after work on thursday, and by about 3pm on friday our mini-vacation was over. a perfect intro to what i think will be a lifetime of great vacations, just the two of us.
cheers.
jenn
p.s. an example of what happens when i get my photo taken by myself. wtf are you supposed to do with your hands!? and how should you stand without looking like a kindergartener on the first day of school!? you can thank hung for capturing that regrettable moment.