make that 45 years in the making...
45 years of delicious, homemade ice cream. jersey city wasn't always a "happening" place. luckily for us, there are tons of businesses helping to revive it to a family-friendly, art-centric, destination location just a 7-minute, $2.50 train ride from manhattan.
some of these businesses are new and hot
(read:
razza
,
thirty acres
,
kanibal home
,
sam a. m.
,
jc made
, and
smith and chang
are my latest faves),
but some have stuck it through the hard times, and having revivals of their own.
torico ice cream
is of the latter. after going through a major renovation within the past few years, it's right back to booming with the rest of the community.
we're lucky enough to live close enough that through out living room windows, we get sniffs of waffle cones being freshly made on a breezy summer day. i've tried practically every flavor they have to offer, but most of the time i stick to a vanilla cone with sprinkles or my usual ginger ice cream
(i figure the ginger eases my stomach after this lactose-intolerant girl eats all that ice cream)
but i guess all those times i do the "try a few flavors, but still get ginger" scene, i never tried butterscotch. hellllooooo new favorite! i love butterscotch, but i didn't think it could be that great in ice cream. i mean, when you have so many great flavors to choose from, butterscotch seemed about as inventive as vanilla.
to my surprise, it's more creamy than any of the other flavors in the case, it's sweeter, and it hits the spot. mr p
always
gets a scoop each of pumpkin pie and cinnamon, and even this time he settled for a scoop of butterscotch.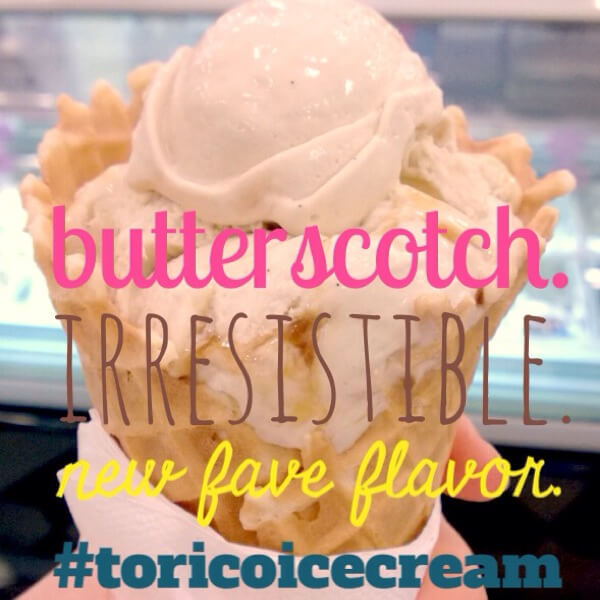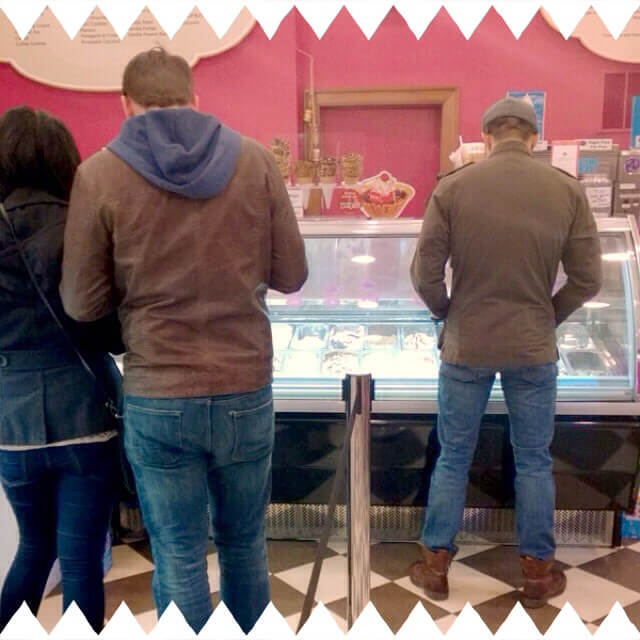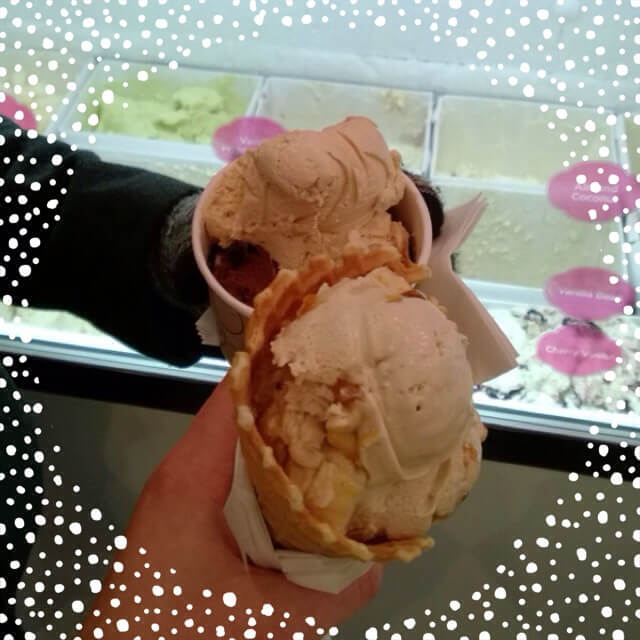 my new
"
get fit
"
endeavor might be severely challenged if i continue to cave into this indulgence!
but hey... it's better than plopping on the couch and eating a pint of ben and jerry's, at least this place is local ;)
have you been to
torico
yet? better stop by soon! but, i don't think they will be leaving the neighborhood anytime soon, they still have a line out the door on some weekend nights!
(in november, people!!)
cheers.
jenn