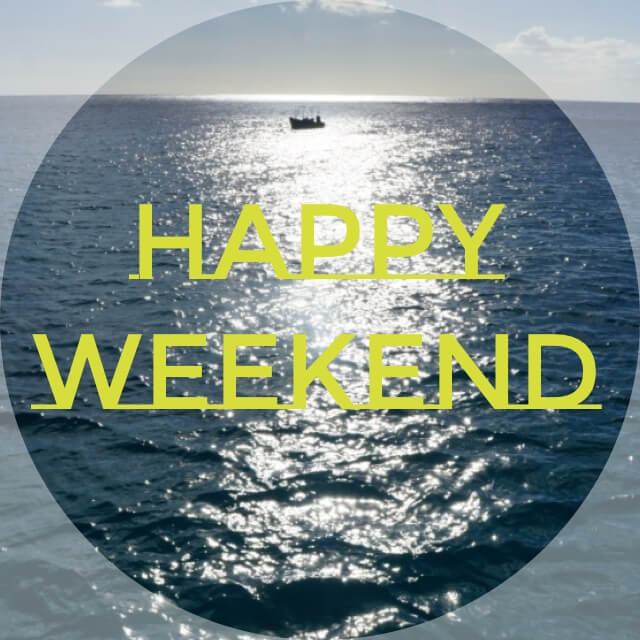 it's the weekend, which means it's time to.....
party hardy
or do some holiday shopping
or be lazy and sleep in
or go to the ingrid michaelson concert tonight at webster hall in manhattan
(that's us!)
or go on a
date
or have a
friendsgiving
whatever you do this weekend, i hope it's something fun, something that makes you smile, something that you look forward to doing.
hopefully these photos will put you in the 'weekend' mood. on the last full day in
barbados
, we went on a boozy catamaran cruise with
tiami catamaran cruises
(unfortunately, it was just all fun and games, no rihanna, no music-video-filming)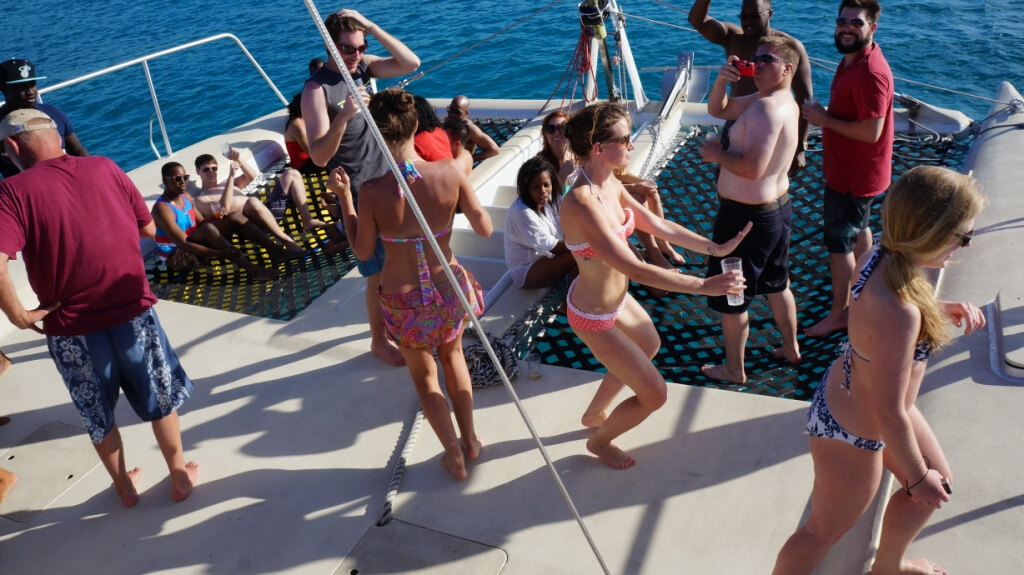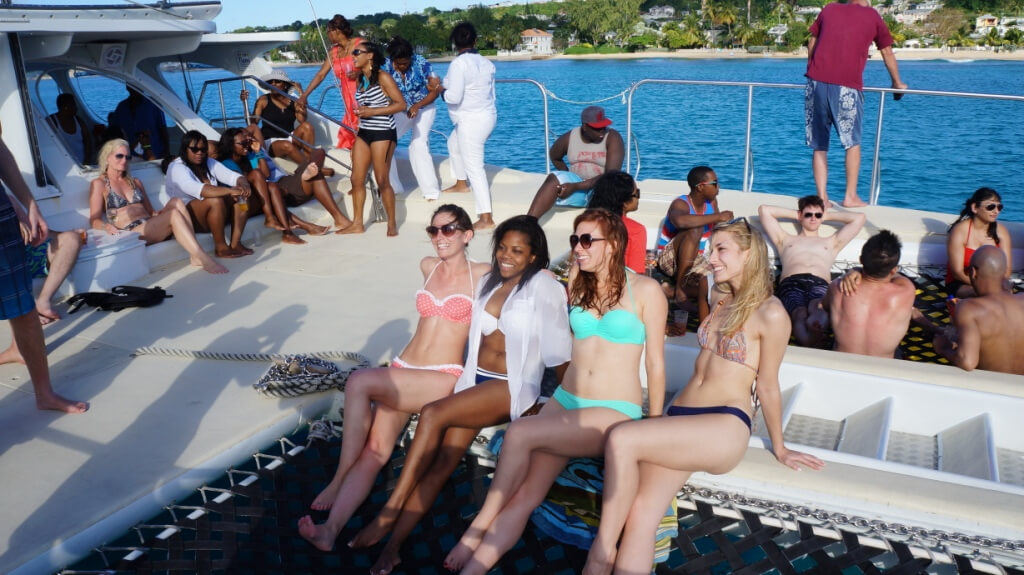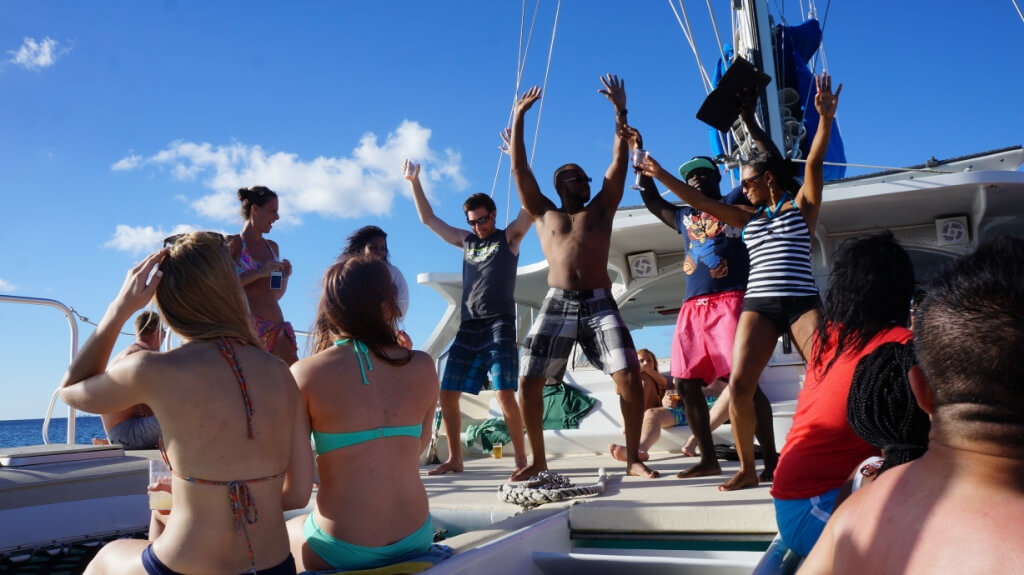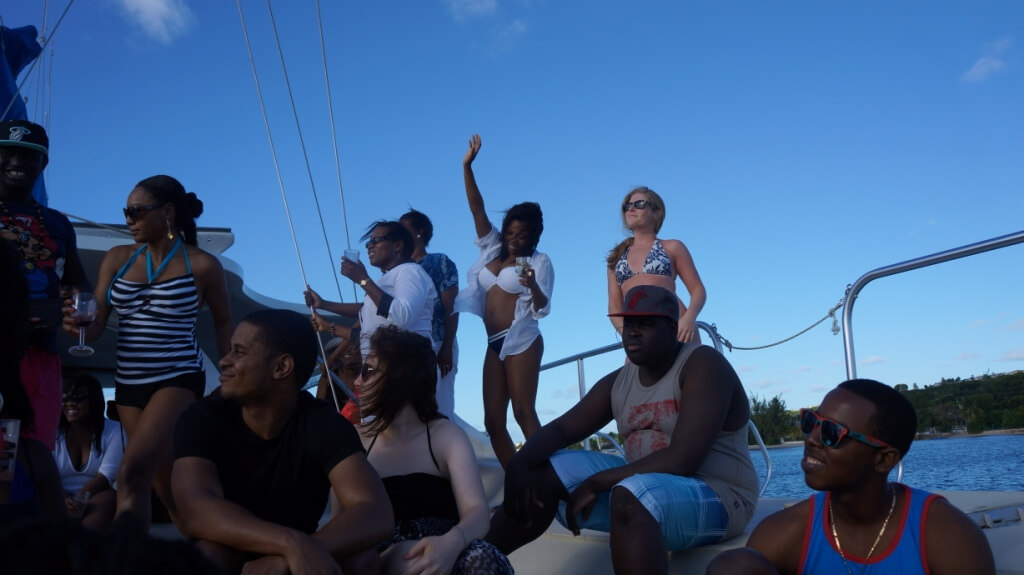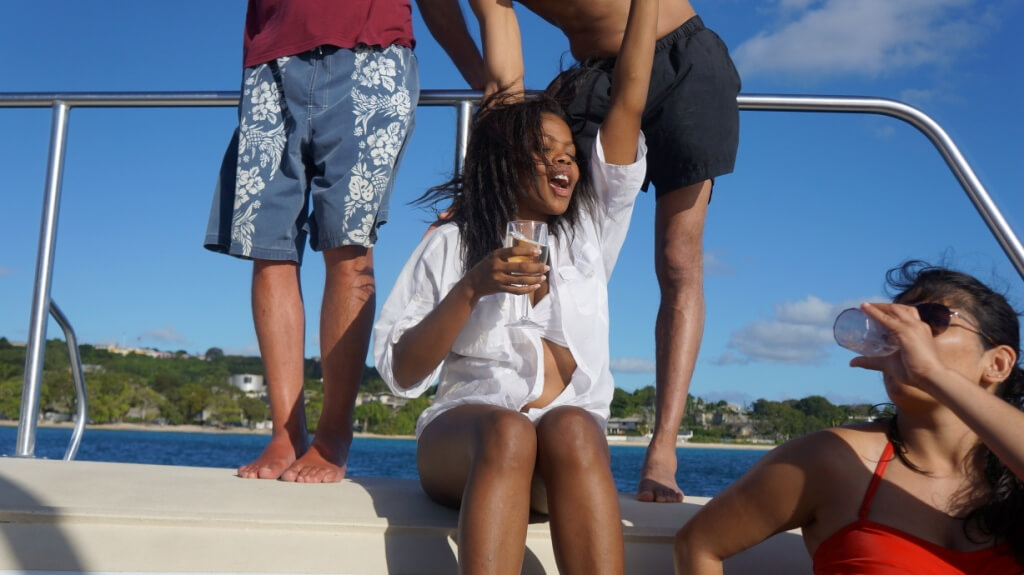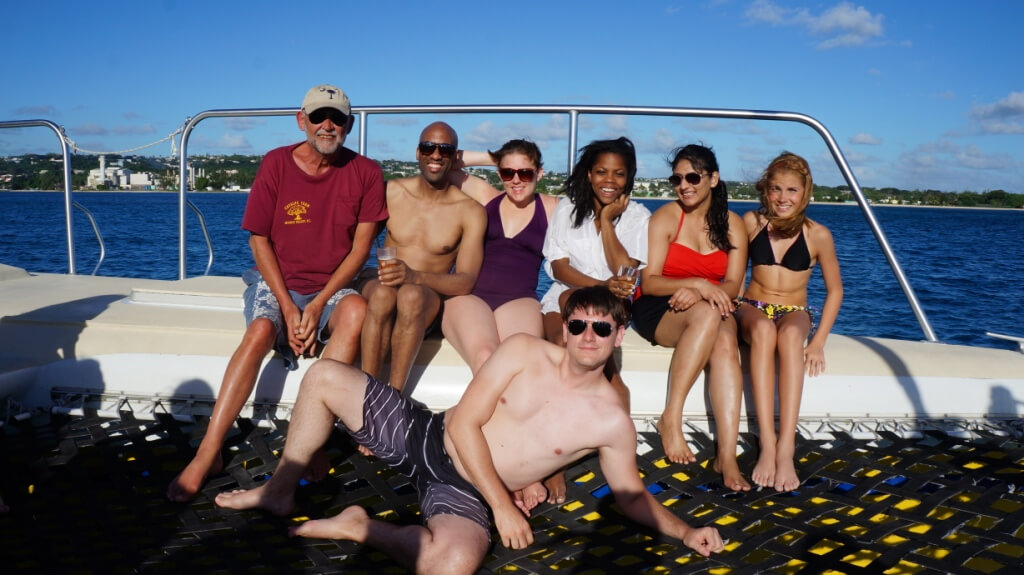 after a day in the sun, good food, lots of booze, we decided to stay in for the night, cook our own food, and enjoy being with each other on the last night of vacation.
thanks to all of our friends for making this trip a great getaway! and again, congratulations to the
happy couple
!!
cheers.
jenn