midwesterners:
"my house is only 3 bedrooms. how on EARTH are we supposed to raise a family in such a place?"

new yorkers:
"baby #2's in the oven, we gotta get out of our studio (i.e. bedroomless) apartment"


this thought came to mind while attending our friend's surprise birthday party last week in midtown. a friend with a
small
rather large by NYC standards
apartment hosted over 30 guests for the surprise
dinner
party. this meant cooking for this many in a tiny kitchen, seating for most, drinks, cake, the whole deal. after riding in rush-hour subways, personal space becomes MUCH smaller. we're totally cool with it....
our theory is that if you're with great company, you'll have a great time.
(it helped that the ceilings were a mile high, making it "feel" much more spacious)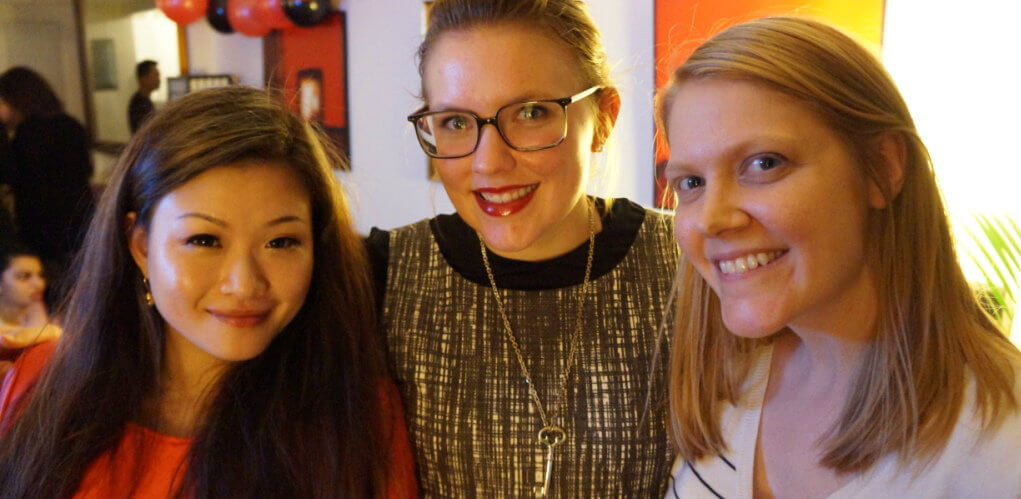 happy birthday sonia!