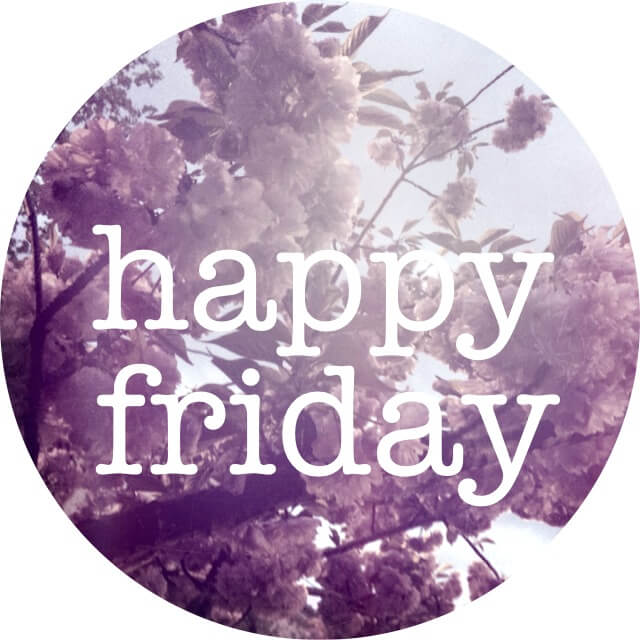 happy friday!
it's been quite the week around our house. between getting ready for guests, trying to get back into a workout routine, and putting in long hours at work, we're SO ready for the weekend! here are 10 reasons why:
although it will be busy with everyone in town, we will be doing things for fun. pure fun.
with cinco de mayo coming up, the restaurants and bars are starting the celebration early with events this weekend, used york city has a good round up !
the weather is also pretty darn awesome right now, perfect for stuffing our faces at smorgasburg , in my opinion.
hung took the day off to host his friends who came in last night. they dined at sam a.m. this morning. getting to spend a weekday morning at that wonderful place is reason enough to take off a day of work!
i made cookies and beef jerky for our visiting friends. when hung says "babe i want you to make cookies and beef jerky" i know he means these cookies and alton brown's beef jerky .
having people stay at our house is one of my favorite things. i would have been nice if our sofa had been delivered by now so we would have something more comfortable to sit on. but hey, custom furniture takes time! (but it will be here SO soon!!)
our first visitors that came last night got to be the guinea pigs in the guest bedroom ! it probably would have been better if it wasn't recycle night. sleeping with the windows open on recycle night means you get suddenly woken up with clanking glass and metal in the wee hours of the morning. trash and recycle comes at night here. can't have trash cluttering up the sidewalks during the morning commute or trash trucks getting stuck in gridlock at rush hour!
the second couple coming tonight is also recently engaged ! congrats guys! this means the boys can be boys and the girls can talk weddings.
this isn't anyone's first time in NYC, so we aren't obligated to do touristy things (although sometimes it's ok to be a tourist in your own town)
did i mention the weather!? after 5 inches of rain in 1 day this week, a clear forecast makes for a happy jenn. plus, the cherry blossoms that didn't get ruined in the ICE STORM a few weeks ago are finally showing their pretty faces! (cue photo at the top from my walk to kickboxing last night)
cheers to the weekend!
jenn