Driving, driving, driving, food, food, food, driving, food, driving, driving, driving.
That's how we spent our Thanksgiving weekend (or so it felt). What makes the
loooong
drive to Ohio tolerable, however, is the fact that we get to spend time with our families that we don't get to see nearly as much as we would like to (and Mr P's Pandora Radio requests of Rihanna, Nelly Furtado, and JT... so glad we have such similar tastes in music). We are both so grateful that we were able to spend time with Mr P's family (very LARGE family) and mine as well. Even though we are both from Ohio, our parents still live a little over 3 hours apart, turning a long weekend into a crammed weekend pretty quickly.
Before we headed off for Ohio, however, Mr P and I decided to volunteer at Manhattan's
Bowery Mission
.
The Bowery Mission
provides the needy with a hearty lunch and dinner everyday, all stemming from donations and many
many
volunteers. After chatting with a worker, I found out that the
Bowery Mission
serves 100-150 people per meal, but on Thanksgiving, however, they serve around 5000 people. Preparing for that many people requires lots of help, so Mr P and our friend Sarah gave 2 hours to the
Bowery Mission
cooking, peeling sweet potatoes, moving around boxes and furniture, and serving those who came in for Tuesday's 7pm meal. It was such a good feeling to give our time to those who are less fortunate. Mr P and I want to volunteer our time on Thanksgiving Day next year, most likely in Cleveland. If you know of a place, give us the good word, and come with us and volunteer your time too!
We spent Thanksgiving Day first with Mr P's immediate family and closest friends. Mr P's mother
always
cooks a lot when we come home, so this time she wanted
us
(i.e. the children) to cook. Though it was a little hectic for a few hours (come on, it's Thanksgiving, it's a must that the kitchen is a madhouse), but we successfully whipped up a turkey, beef roast, Honey-Baked Ham, hot pot, and a bazillion sides. Not too shabby considering the guest list included us coming from NJ and Mr P's
brother and his girlfriend who came in from Chicago.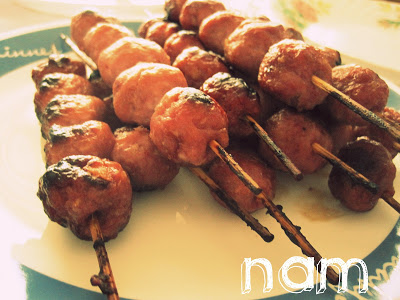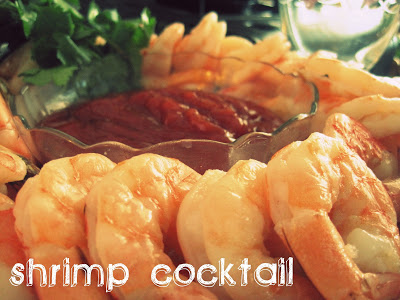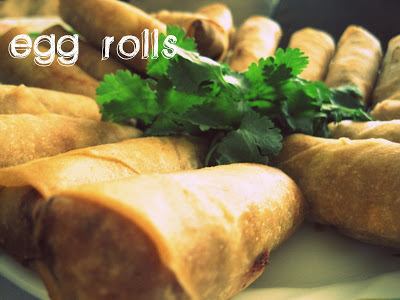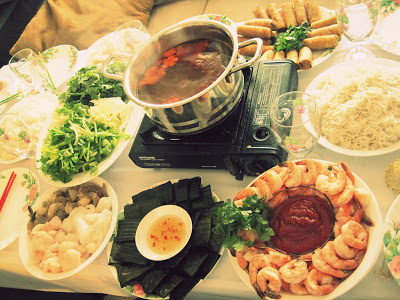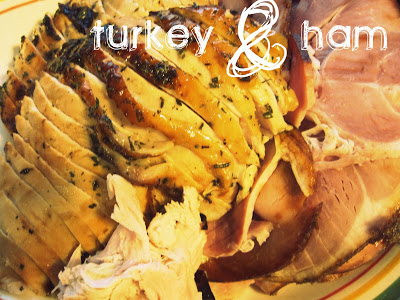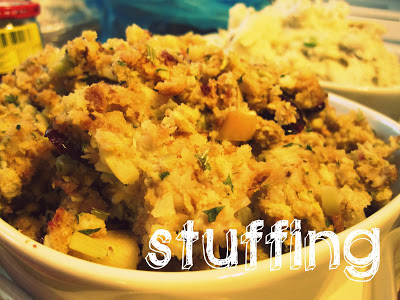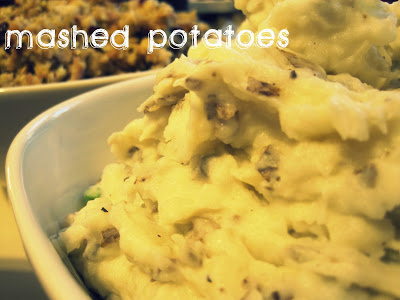 We lounged around all day, with full bellies, watching the Macy's parade (where we explained to Mr P's mom that Mr P walks past that exact Macy's everyday on his way to and from work! ..I
might
be a little jealous, not that he gets to walk in over-crowded midtown Manhattan, but that he works in the city), napping, and prepping ourselves for round 2 at Mr P's cousin's house (Anh Gau) where it was a PACKED house with so many little kiddos running around (not that I'm complaining, I'm basically an intentional-child/baby-magnet). It was so nice to see everyone, and makes us sad we don't get to go to get-togethers like that more often.
The rest of the weekend was spent in my hometown, where I got to see two friends from high school, and went to a wedding reception. My mom asked that we bring our nonstick pan with a steel handle, because she wanted to make us a frittata for breakfast!! Well, it was more like Mr P taught her how to make it, but it was such a perfect breakfast, and perfectly paired with peppered bacon from a local butcher (sooo much better than store-bought bacon!) Now that she knows how to make it, we can expect to have this delicious breakfast every time we come home (maybe? please?)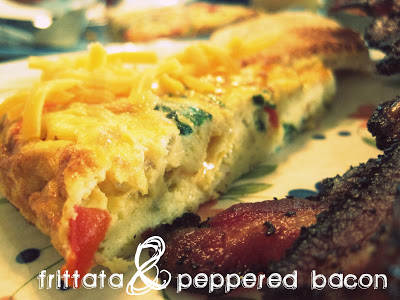 We requested that my mom make beef and noodles and mashed potatoes (Mr P's favorite dish that my mom makes). We promised to bring homemade noodles, but
we failed
. So, Mr P, my mom, and I worked together to hand roll and hand cut homemade egg noodles (it
CAN
be done... they didn't have a pasta roller attachment for a Kitchenaid mixer 100 years ago did they? no.) The only sad thing about making the dish was that we didn't bring any of it home with us!! Once you have homemade noodles for this dish, you will NEVER go back to the egg noodles in the store. There's not even a comparison. They are just..
that..
good
. If you have never had beef and noodles, google it and try it (my mom hasn't given us the recipe yet... maybe it's a scheme to get us to come home more often!) There are certain times when you don't need herbs, you don't need veggies, you don't need color to make it look appetizing. You need beef and noodles. It doesn't really
LOOK
pretty, but I assure you it
TASTES
sooo
pretty :P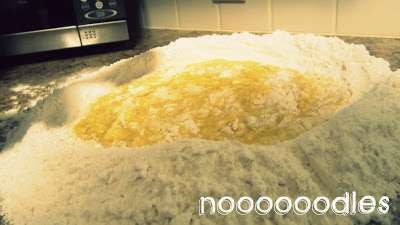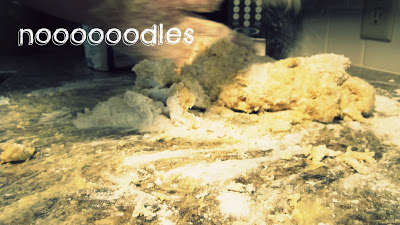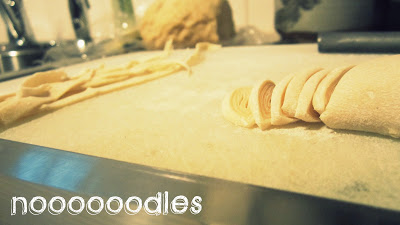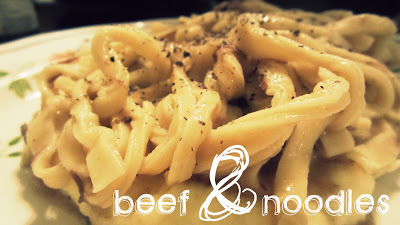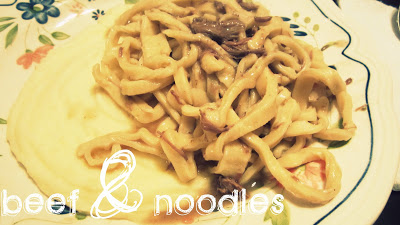 Mr P and I got up super early this morning and hit the road for NJ. It felt so nice to get back at a decent time for once! We're totally unpacked and ready for the work week, our fridge filled with 437289473289
banh mi
sammiches from Mr P's mom so we have lunches for the week (yum!)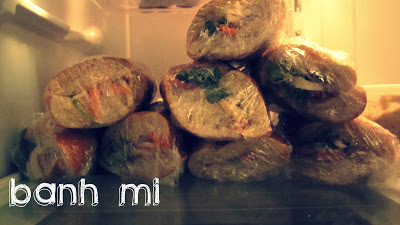 (we already ate 4 or 5)
Now, onto the new project... I snagged this gem from home: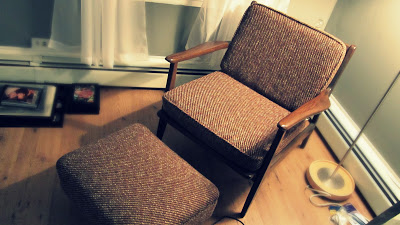 Mr P and I have been perusing craigslist and home stores for an accent chair to go in the corner of the living room... home stores because we wanted something nice with a funky pattern, craigslist for the slim chance we would find a classic vintage style that we could get reupholstered. It just so happened that my mom had this HIDING in her basement, with no plans to use it. Thanks, Mom, for letting me steal it from you! Now we just have to find a fun fabric and a good reupholstery place to give it a fresh, fun look, but keep the vintage-y style. Considering everything in our living room is from a big box store (Ikea or CB2), we were in desperate need of a one-of-a-find. Any suggestions on types of fabric? Colors? Patterns (or solid)?
It already makes our living room look much homier than before, so we're in no rush to get it done, so we are going to take our time in finding a quality re-upholsterer and in choosing a fabric.
Wish us luck! ...and hope you had a wonderful Thanksgiving too!
Cheers.
J&H